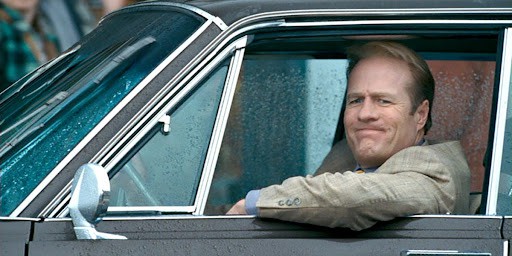 Gregg Henry's face is one you've probably seen several times over the years. Since making his on-screen debut in the late 1970s, he has become one of the most well-known character actors of his generation. Throughout his career, he has gotten the chance to work alongside some of the biggest names in the entertainment industry, and he's always managed to hold his own. People will recognize him most from movies like The Hunt for the BTK Killer and Body Double. No matter what kind of role he's playing, Gregg is going to make sure to go full throttle to make sure he puts on an amazing performance. Keep reading to learn 10 things you didn't know about Gregg Henry.
1. He Is A Colorado Native
Gregg was born and raised in Colorado. Although the state is known for having plenty of natural beauty, it's definitely not at the top of the list of places to pursue a career in the entertainment industry. Gregg eventually decided to move to Los Angeles to focus on his acting career.
2. He Is A Formally Trained Actor
Gregg definitely isn't lacking when it comes to natural acting talent, but he's also put in lots of hard work to get himself where he is today. He studied acting at the University of Washington in Seattle where he earned a bachelor's degree. It was after graduation that he headed to L.A.
3. He Is Passionate About Human Rights
Lots of people in the entertainment industry struggle with speaking out about the things that are important to them because they're afraid they might offend people. That isn't something Gregg is worried about, though. He has used his platform to show his support for several human rights issues and he isn't afraid to let his political views be known.
4. He Has Theater Experience
Gregg's on-screen work is what most people are familiar with, but many don't realize that he also has a little theater experience. During the 1970s, he was an apprentice at the Old Globe Theater in California. Once he landed his first TV role, Gregg decided that he wanted to focus on on-screen opportunities.
5. He Has Well Over 150 Acting Credits
If you take a quick look at Gregg's resume, you'll probably be completely blown away by the amount of work he's done over the years. He currently has 176 acting credits. If he continues working the way he has been, he will likely reach 200 credits within the next couple of years.
6. He Is A Musician
Gregg is a creative person through and through and acting isn't the only way he likes to express that. Music has always been a very important part of his life and he has played in a couple of bands over the years. Unfortunately, we weren't able to track down any of the music he's worked on.
7. He Is Married
Even though he has spent more than 40 years in the business, Gregg has never been someone to get caught up in the hype that comes with being in the spotlight. Instead, he has always been very quiet about his personal life. We know that he's married to actress Lisa James, but it's unclear how long they've been together. As far as we can tell, the couple doesn't have any children.
8. He Is A Producer
Being in front of the camera has always been Gregg's bread and butter, but in 2012, he decided he wanted to tell a story from the other side. He is the co-producer of a short film called Bird. We didn't find any information on whether Gregg has plans to work behind the scenes again.
9. He Has Done Voice Acting
The more we learn about Gregg, the most we are impressed by all of the things that he can do. Gregg is a talented voice actor who has had several roles throughout the years. In addition to animated TV projects, he has also voiced video game characters. He will also have a voice role in the upcoming animated series, Blade Runner: Black Lotus.
10. He Is Thankful For Every Opportunity He's Gotten
The entertainment industry can be very volatile. Although his career has had a high level of consistency, even Gregg knows this. As a result, he is very grateful for every opportunity that's ever come his way. During an interview with AV Club, Gregg said, "…careers have ebbs and cycles, and you're always looking up a rung and going, "Well, I'm sure that next rung up would be better." But I was always very grateful to be working. "video game characters