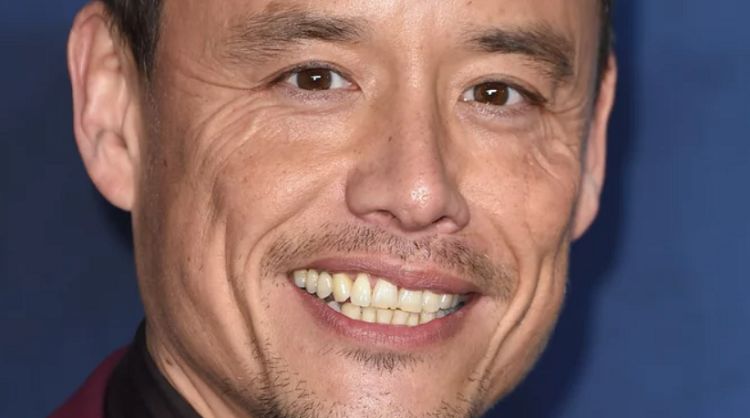 He's the man from the newest Harry Potter franchise, and he is killing it. When Simon Wan took on the role of Auror Chang – one of those good guys who works hard to defeat dark magic – he didn't know just how much of an impact he'd have on the world. Now the actor is being recognized everywhere he goes by the people who are obsessed with the Potter Universe, and his life is changing at a rapid pace. Here's everything we know about him.
1. He's British
Like so many of the actors and actresses who take part in the Harry Potter franchise, he's British. It makes sense that most of the actors are since they are taking on characters from the European countries near Hogwarts, though.
2. He is a Ladies Man
He loves the ladies. He's loved them his entire life. He's been in love more than a few times, with women all over the world, and he just loves love. Or women. We aren't sure. He does make it clear on his website, however, that he has always been super into women.
3. He's a Cat Lover
The only thing he loves as much as the women in his life – however long they may be there – is cats. He's a cat lover through and through. It's cute, too, because you don't find many men who love cats so much. They're usually into dogs while kids and women are cat people more often.
4. He's an Athlete
His sport of choice includes a skateboard. He loves to spend time skating, and it is one of his favorite hobbies. It's not his only hobby, though. He also enjoys spending his time doing things like listening to music and focusing on robots.
5. He Loves Food
Who doesn't? People who don't love food are not the most trustworthy people – appreciating good food, a good drink, and pairing a great bottle of wine with a meal is one of the most amazing things you can do in life. Those who don't appreciate that make us raise a brow.
6. He is an Author
It made sense for him to become one, too, because he is a self-proclaimed fast typer – and he can wear nothing but his towel when he's writing books. Acting is a different story. Most movies and shows do require some form of clothing and costumes. The ones that are clothing optional aren't really the type of acting he's looking to do. Authoring, though, is a pants-optional career choice. Not a bad idea, either.
7. His Book is Awesome
His book was released in 2016, and it's awesome. The title is Love and a Dozen Roast Potatoes, and if that title alone doesn't make you want to pick up a copy now, what does? It's a great fictional book about a man who is doing all he can to make his life dreams come true, and we have a feeling it might be hilarious.
8. He is Funny
At the end of the day, this is a man with a serious sense of humor. He is smart, he is funny, and he takes nothing in life too seriously. It isn't meant to be taken too seriously, and he's not making the mistake of thinking he's getting out of her alive. No one does, so he's living life to the fullest, taking it a day at a time, and making jokes anywhere he can.
9. He's a Little Private
One thing he's really into right now is being private. He doesn't like to share too much about his personal life, but he is good at letting his fans think that he is sharing more than he really is. He's got a gift for it, and it's something special, for certain. Whether he is married or dating is unknown to us – but we do know he loves the ladies.
10. He Loves His Family
While we don't know much about them, we do know that he's shared a few photos a time or two on his Instagram page. He has a niece, and she's adorable, little, and probably the cutest little thing on the internet right now. He shares photos of her all the time, and how can he not? She's a doll, and he is clearly a man who is smitten with this little one. He also shares who we think might be his mother with his niece, and it's clear he also finds her to be someone very special in his life.
Tell us what's wrong with this post? How could we improve it? :)
Let us improve this post!