Greg Kinnear is an accomplished American actor and television personality who has entertained audiences for decades with his clever wit and charm. With a career spanning both film and television, Kinnear has consistently delivered compelling performances that showcase his versatility. Kinnear's journey in the entertainment industry began as a television host, where he honed his skills as a quick-witted and affable personality.
Greg Kinnear became a familiar face on the small screen with his work on popular shows such as Talk Soup and Later with Greg Kinnear. These early experiences allowed him to showcase his natural talent for comedy and established a solid foundation for his future endeavors. Read further to discover a few facts about Greg Kinnear.
1. He Was A Foreign Service Brat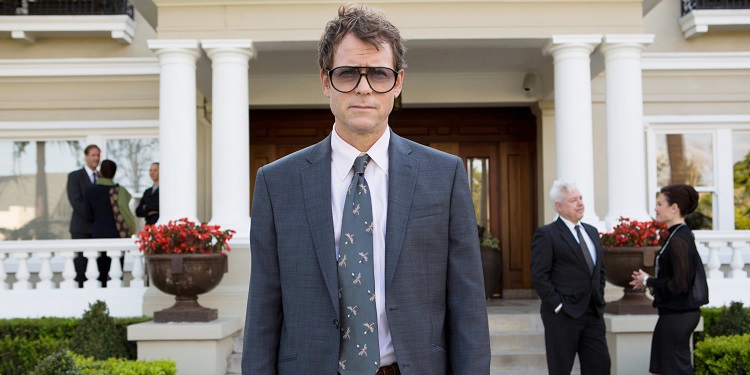 While Greg Kinnear was born in Logansport, Indiana, his early years were spent hopping across countries abroad due to his father's profession as a career diplomat. The Kinnear family relocated frequently, providing Greg with the opportunity to experience different cultures and attend schools abroad. Throughout his formative years, Greg found himself studying in foreign countries, including Beirut and Athens, where he schooled at the American Community Schools.
2. Greg Kinnear Graduated With A Broadcast Journalism Degree From The University of Arizona
An little known fact about Greg Kinnear is that he has a degree in journalism. Following seven years in Lebanon, Kinnear returned home to the United States to pursue his college education. He enrolled at the University of Arizona, where he became a member of the Alpha Tau Omega fraternity. In 1985, Kinnear graduated with a bachelor's degree in broadcast journalism. While Kinnear's path into the entertainment industry didn't immediately unfold after graduation, three years later, he found his foothold as the host of the game show, College Mad House. Subsequently, he began landing bit parts in TV shows.
3. He Has Portrayed Several Real-Life Characters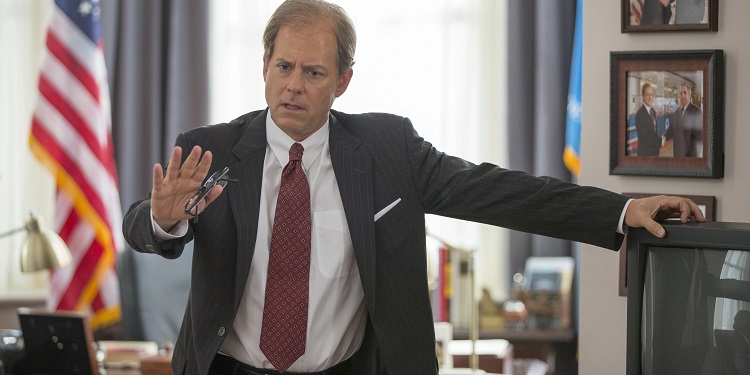 Throughout his career, Greg Kinnear has established himself as a skilled actor known for his ability to breathe life into real-life figures. His diverse range of roles includes captivating portrayals of notable individuals in movies, including preacher Todd Burpo in Heaven Is for Real, actor Bob Crane in Auto Focus, windshield wiper inventor Bob Kearns in Flash of Genius, and Joe Biden in Confirmation. On the small screen, he earned an Emmy nomination for portraying John F. Kennedy in the controversial miniseries, The Kennedys.
4. Greg Kinnear Received an Oscar Nomination for His Fifth Movie Role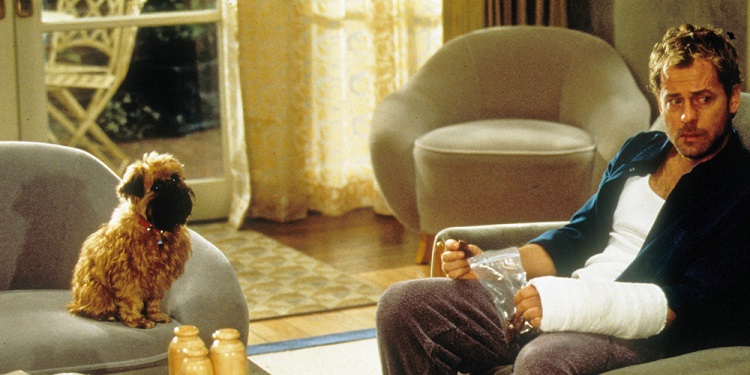 Greg Kinnear made his debut film appearance in the 1994 film superhero parody film, Blankman and it wasn't long before he made his mark on the big screen. Fast forward 3 years later, Kinnear earned his first major award recognition for his role as gay artist Simon Bishop in the 1997 romantic comedy-drama, As Good as It Gets. Despite appearing alongside already-established acts like Jack Nicholson and Helen Hunt, Kinnear made his mark by delivering a standout performance. The film earned several Academy Award wins including a nomination for Best Supporting Actor for Kinnear.
5. He Won a Daytime Emmy in 1995 as Host of E!'s Talk Soup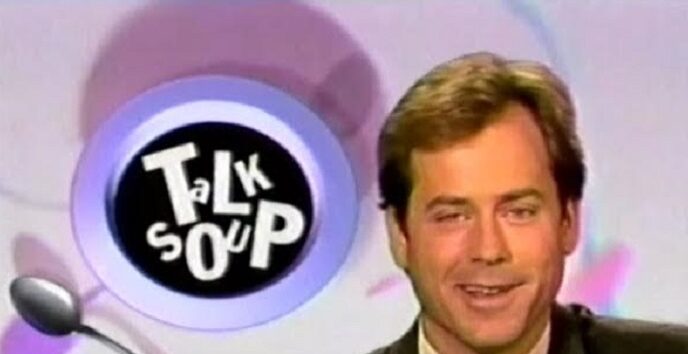 Greg Kinnear was the first host of the long-running talk show, Talk Soup on E! The show which poked fun at other talk shows consistently earned high ratings and ran until 2012. In fact, Talk Soup earned five Daytime Emmy nominations throughout its run and only won in 1995, Kinnear's last year as host of the show.
6. He Made His Directorial Debut with the Comedy-Drama, Phil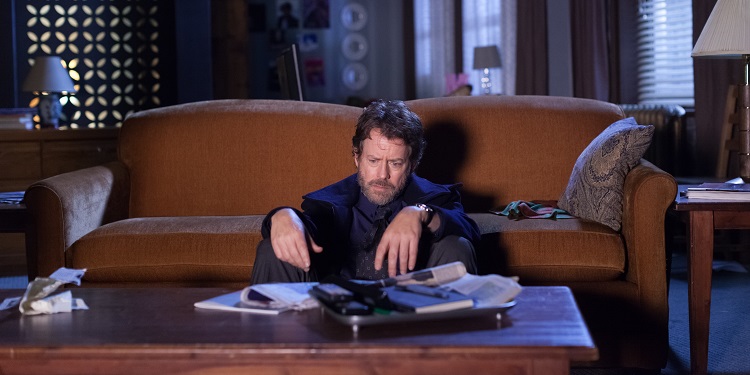 Following a successful career in front of the camera, Greg Kinnear made his directorial debut in the 2019 film, Phil, where he also starred as the titular character. In the movie, Kinnear portrays Phil McGuire, a middle-aged dentist who, despite his professional success, is burdened by a profound sense of discontent and disillusionment. Alongside Kinnear, the film features a talented ensemble cast, including Emily Mortimer, Jay Duplass, Robert Forster, and Taylor Schilling, among others.
7. Greg Kinnear Married Glamour Model, Helen Labdon in 1999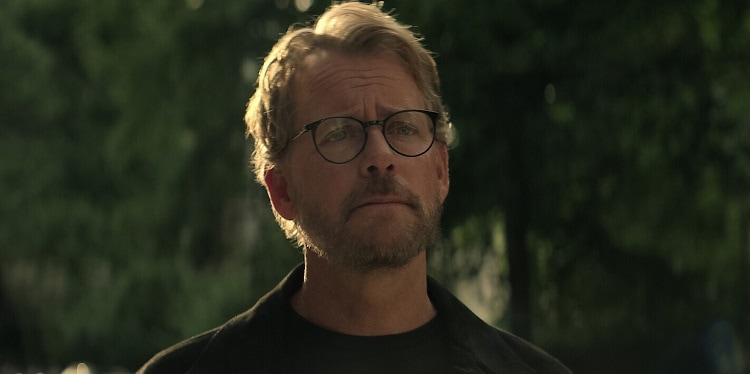 Another notbale fact about Greg Kinnear is that he is married to a glamour model. On May 1 1999, Kinnear married his girlfriend, Helen Labdon, a British glamour model. The couple met in 1994 while Labdon was working as an executive assistant on a movie. Labdon previously worked for the British tabloid Page Three Girl, but would later abandon her modeling career to pursue a different path as a writer. The couple have three daughters together including Lily born in 2003, Audrey born in 2006 and Kate born in 2009.