Walt Disney Pictures' A Goofy Movie (1995) remains a beloved classic in the world of animated films. The animated film was created as a standalone follow-up to The Disney Afternoon series Goof Troop. The Kevin Lima-directed A Goofy Movie became one of the favorite animated films for TV and movie audiences of the 90s. Unsurprisingly, over the years, it became a cult classic.
With its catchy soundtrack, heartwarming father-son story, and iconic characters, it has left an enduring mark on the hearts of fans of all ages. However, as time has passed, many of the voices behind the characters in this Disney gem have faded from the spotlight. Here's a retrospective look at the voices behind the characters in A Goofy Movie and what they've been up to since their time in the world of Disney animation.
Bill Farmer as Goofy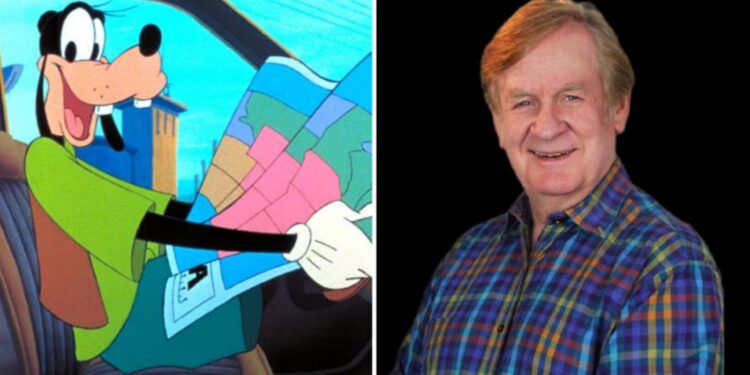 As a character, Goofy needs no introduction to true Walt Disney audiences. In A Goofy Movie, the character plays a lead role with his son Max. Hoping to prevent his son from facing capital punishment in school for misbehavior, Goofy plans a cross-country fishing trip with Max. Things do not exactly go as Goofy planned, with his son uninterested in making the trip. Goofy was voiced by voice actor, impressionist, and comedian Bill Farmer.
As a voice actor, Farmer has voiced several iconic characters and has credits in top movies and TV shows. Over the years, Farmer has continued to voice Goofy across different media in film, direct-to-video, TV shows, and video games. Notable animated films he has starred in include Space Jam (1996), Hercules (1997), Toy Story film series, Monsters, Inc. (2001), Ice Age: The Meltdown (2006), Minions (2015), The Grinch (2018), and the short film Once Upon a Studio (2023).
Farmer also voiced Stinkie in Casper: A Spirited Beginning (1997) and Casper Meets Wendy (1998). Other animated TV shows Farmer has voiced include Mickey Mouse Works (1999–2000), House of Mouse (2001–2003), Mickey Mouse Clubhouse (2006–2016), Minnie's Bow-Toons (2011–2016), The 7D (2014–2016), and Amphibia (2019–2022). He currently voices characters in Mickey Mouse Funhouse and Chip 'n' Dale: Park Life.
Jason Marsden as Maximilian "Max" Goof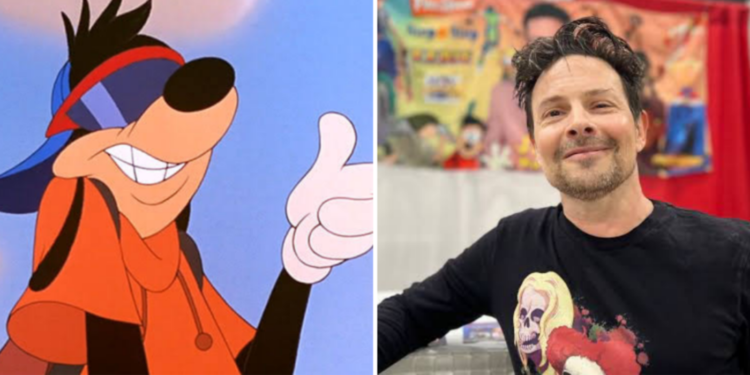 With Max Goof all grown up in A Goofy Movie, a voice change was needed to reflect the character's age difference. Jason Marsden voiced 14-year-old Max in the movie, replacing Dana Hill, who voices the character in the animated TV series. Although Marsden is a super-talented singer, his close friend, Aaron Lohr, provided the singing voice of Max.
Besides adding credits as an actor, Marsden became a filmmaker and a YouTuber. In film, he starred in Trojan War (1997), Fun with Dick and Jane (2005), Locker 13 (2009, which he co-directed), and The Shift (2023). Also, Marsden continued playing Rich Halke in Step by Step (1993–1998). His other voice actor credits post-A Goofy Movie are Tarzan (1999), Monsters University (2013), and The Secret Life of Pets (2016). Marsden's most recent work is voicing Dick Grayson and young Bruce Wayne in Batman: The Doom That Came to Gotham (2023) and Agent Conway in Transformers: EarthSpark.
Rob Paulsen as P.J.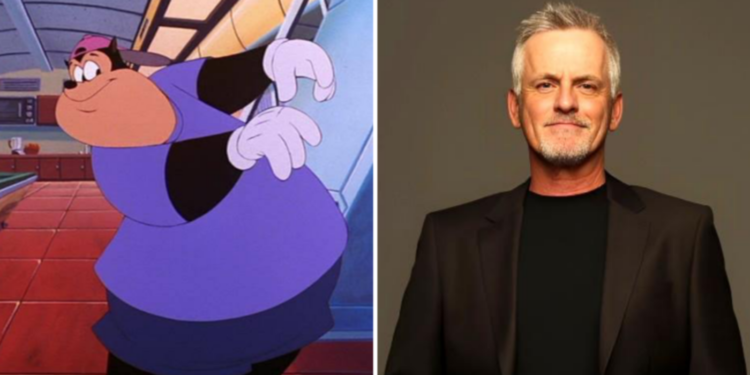 P.J., whose initials mean Pete Junior, is the best friend of Max Goof and the son of Pete. P.J. accompanies Max when he interrupts Principal Mazur's speech at the school's auditorium with a performance as pop singer Powerline. American voice actor and voice director Rob Paulsen voiced the character. Paulsen has had an extensive career as a voice actor since A Goofy Movie.
Some of his notable works in film include Cinderella II: Dreams Come True (2002), Cinderella III: A Twist in Time (2007), Batman and Harley Quinn (2017), Cinderella, The Land Before Time animated film series, Scooby-Doo! animated series, and the Tom and Jerry series. In television, he voiced characters in Animaniacs (1993–1998), Ben 10 (2005–2008), The Boondocks, Dexter's Laboratory, Generator Rex, Green Lantern: The Animated Series, Johnny Bravo, The Powerpuff Girls, Rick and Morty, and Teenage Mutant Ninja Turtles, to mention a few.
Jim Cummings as Pete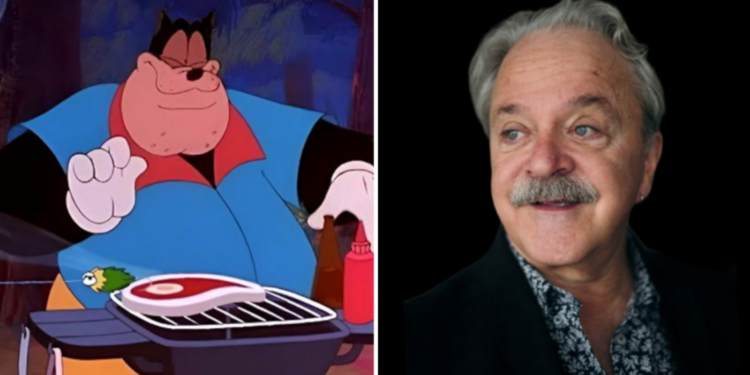 Jim Cummings also reprised his voice role as Pete. The character is Goofy's colleague whom Goofy and Max encounter with his son during their cross-country fishing trip. Pete helped uncover Max's true plans of going to Los Angeles instead of Idaho. Since the movie was released, Cummings has raked up more credits as a voice actor. He joined his co-stars in voicing characters in The Hunchback of Notre Dame (1996), Hercules (1997), The Lion King II: Simba's Pride (1998), Antz (1998), Tarzan (1999), Shrek (2001), Atlantis: The Lost Empire (2001), and Minions (2015). Cummings other animation works include The Little Mermaid (1992–1994), Animaniacs (1993–1998), Iron Man (2004–2006), The Powerpuff Girls (1998–2005), and Mickey Mouse Funhouse.
Kellie Martin as Roxanne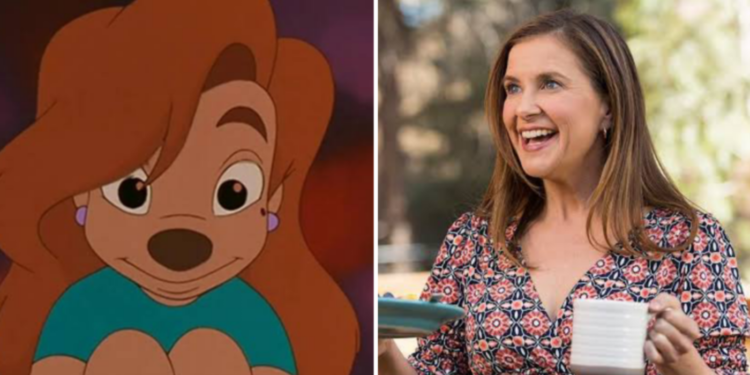 Actress Kellie Martin voiced Max's love interest, Roxanne. Much of Max's actions in A Goofy Movie aim to impress Roxanne. The two eventually start dating at the movie's end. Although known for her work in television, Martin has also starred in a few films. Post-A Goofy Movie, Martin starred in Malibu's Most Wanted (2003), Open House (2004), and two other voice roles. In television, she has starred in several TV movies. From 1998 to 2000, she joined the cast of ER in seasons 5 & 6, playing Lucy Knight. She also starred in Army Wives (2012) and The Guest Book (2017).
Pauly Shore as Robert "Bobby" Zimuruski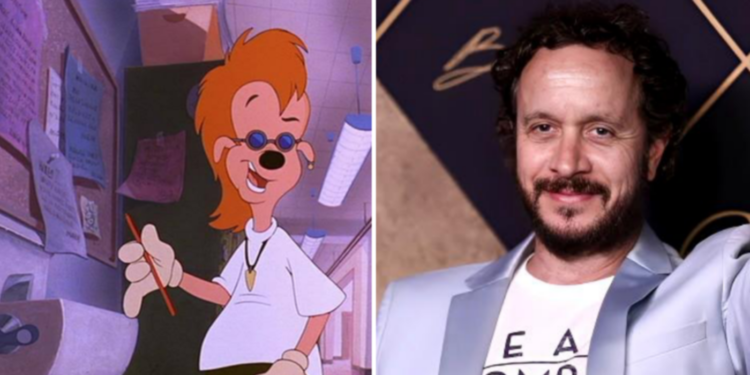 Bobby was a supporting character with lesser screen time. However, the character is also a friend of Max and P.J. He's also sent to Principal Mazur's office after they interrupt his speech. Pauly Shore voiced Bobby but asked not to be credited for the role. Shore is an actor, filmmaker, and comedian. Besides reprising the role in An Extremely Goofy Movie (2000), a few other credits were Opposite Day (2009), Whiskey Business (2012), and voicing Pinocchio in the Russian animated film Pinocchio: A True Story (2022).
Wallace Shawn as Principal Mazur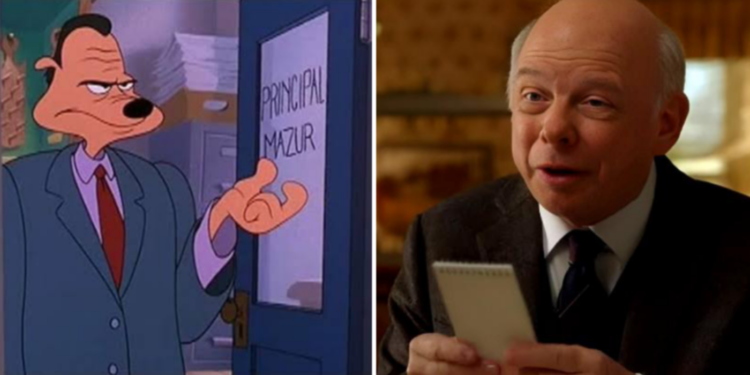 Principal Mazur is the strict, no-nonsense Principal at Max school. When Max and his friends disrupt his auditorium speech, he sends them to his office. Principal Mazur's call to Goofy sets the events for the film's main plot. Wallace Shawn, who is the voice of Principal Mazur, has voiced several other characters in other animated films. He voiced Rex in Toy Story and its sequels, Munk in Happily N'Ever After (2007), and Mr. Mustela in The Addams Family 2 (2021). In television, where he's more popular, he played Grand Nagus Zek in Star Trek: Deep Space Nine (1993–1999), Clueless (1996–1997), Crossing Jordan (2001–2006), Gossip Girl (2008–2012), The Stinky & Dirty Show (2016–2019), and has played Dr. John Sturgis in Young Sheldon since 2018. Wallace Shawn's character as Principal Mazur was created only for A Goofy Movie and didn't appear in the original TV series.