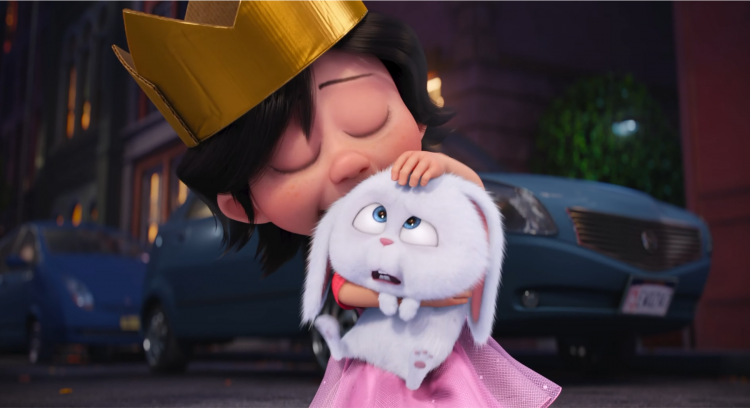 The Secret Life of Pets is a 2016 animated film produced by Universal Studios. Set in New York, the film follows the story of some animals in their adventures without being seen by their human owners, hence the term "secret life." The movie's premise was about a dog whose owner adopted another dog, but the first dog did not like the new dog, but they eventually grew fond of each other.
Below, we will have a recap of this amazing journey by some animals, starting from the arrival of the new dog and the events that lead these new brothers to accept each other.
The new pet
The Jack Russel Terrier named Max lived with his owner, Katie, in their apartment in downtown New York. Max loved having Katie around and hated it whenever she would go away in the morning for work. One day, Katie returned home with a huge brown dog named Duke, to whom Max grew an aversion. He did not like having "a brother," and Duke's presence was very distractive and destructive for Max. To restore his peace, he intended to blackmail Duke to come with him, and once he came with him, he would deliberately get rid of him.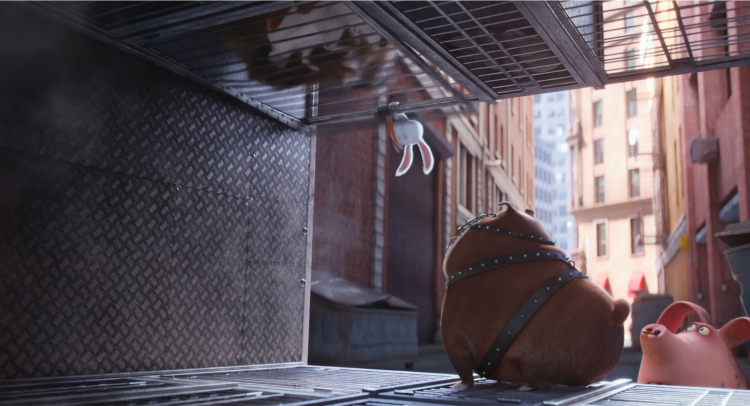 The adventures
While trying to abandon Duke in an alleyway, cats ambush them. A sphinx cat named Ozone removed their collar, making them a target for Animal Control. Duke and Max were captured. On the other hand, Gidget, a white Pomeranian who loved Max, noticed that he was missing and went on to find him.
The two captured dogs were rescued by the rabbit named Snowball, and his gang, called "The Flushed Pets." To get their favor, the two pretended to hate humans and killed their owners using a spoon in a complicated fashion. As an initiation right to the club (The Flushed Pets), they had the two dogs get a viper bite. However, some cats arrived and revealed that Duke and Max were domesticated, making the club attack the newcomers. The two escaped through the drains and ended up in a river. They hopped onto a boat and realized they were moving away from home.
Meanwhile, Gidget allied with the hawk named Tiberius. The hawk found Ozone as a possible suspect. Gidget formed a search team. Later, they found Snowball and his company. The rabbit hated the pets and vowed to kill them all.
Hungry, Duke and Max arrived at a sausage factory, where, after stuffing themselves up, Duke talked about her past. According to him, he was adopted by a farmer when he was a puppy. However, he got lost after chasing a butterfly, causing him to be caught by Animal Control. Upon escaping the factory, they went to his former owner's house, but they learned from the cat of the current owners that the past owners of the house were already gone. This made Duke mad at Max, and he accused him of trying to get rid of him and barking at the new homeowners.
The new owners called Animal Control, which caused Max to be caught. Duke came in and rescued him, causing him to be caught instead. While running after the Animal Control van, Snowball's company saw him and tried to attack him. However, his company was caught as well. So left alone, Max and Snowball teamed up to rescue their team.
The two used a bus to stop the traffic on the Brooklyn Bridge. The Flushed Pets tried to attack Max, but Gidget saved him. Max tried to free Duke from the van. However, it fell to the East River. Snowball kissed Gidget and jumped into the river. He arrived at where Max and Duke were to give them the keys to the cage. They swam back to the surface.
Wrapping Up
Ultimately, they returned to their homes using a taxi driven by a pig from The Flushed Pets. Snowball was seen by a girl who intended to keep him as a pet. At first, he resisted, but after experiencing love from the girl, he allowed himself to be adopted. The movie ended with the pets returning home as if nothing had happened.