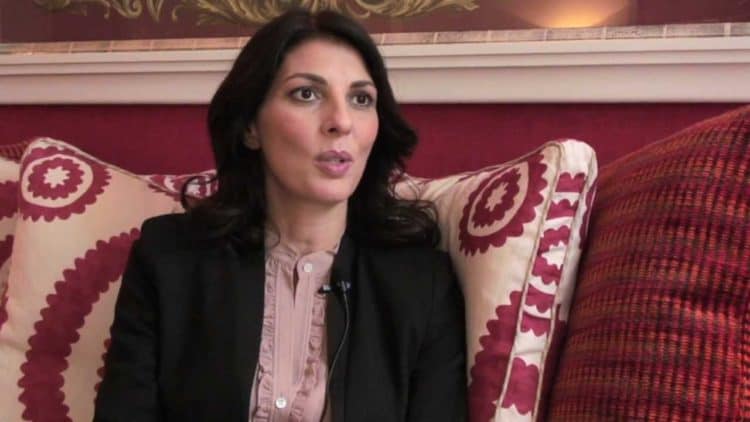 Gina Bellman has been acting professionally for almost 40 years, and she has built a very solid reputation during that time. She has become known for being able to act across genres and play any kind of character. Any time you see her name on a cast list, you can bet that she's doing to put on a great show. Although she has been a part of dozens of projects, she is probably most well known for her role in shows like Leverage and Coupling. Later this year, she will be reprising her role as Sophie Devereaux in the upcoming TV show Leverage: Redemption. It's been nearly a decade since Leverage's original run ended, but fans are excited to see Gina play Sophie again. Keep reading to learn 10 things you didn't know about Gina Bellman.
1. She Was Born In New Zealand
Gina was born in Auckland, New Zealand. She was raised in a Jewish household where she attended synagogue with her parents every week. When she was 11 years old, Gina and her family relocated to the United Kingdom which is where she began her acting career.
2. She Has Theater Experience
Gina has spent the bulk of her career doing on-screen work, but she isn't a stranger to the stage. Early in her career, she spent a lot of time doing theater and she was in several productions including The Rocky Horror Show, From Morning to Midnight, and Two Thousand Years.
3. She's A Wife And Mother
Being a mother is something Gina always wanted to do, and she got the opportunity to it with her second husband, Zaab Sethna. The couple tied the knot in 2013 and they have one child together. Prior to that, Gina was married to Lucho Brieva from 2005 to 2007.
4. She Likes Connecting With Fans On Social Media
Gina certainly isn't the most active social media user in the acting world. Twitter is the only platform where she has a verified account, and she likes to use it as a way to interact with her fans. It's fairly common to see her responding to questions and comments from viewers.
5. She Never Wanted To Be A Sex Symbol
We all know that the entertainment industry has a tendency to sexualize things and that's something Gina has experienced throughout her career. While some people may find it flattering, Gina wasn't interested. During an interview with The JC, Gina said, "I was never comfortable with the whole sex-symbol thing. It was never me and I never wanted that."
6. She Isn't A Formally Trained Actress
Going to drama school is par for the course for lots of actors. However, Gina's journey was a little bit different. She didn't go to school to study acting. Her success is proof that sometimes jumping right in can be as successful as spending a lot of time in training.
7. She Likes To Stay Low-Key
There are tons of celebrities who love being on as many red carpets as possible, but not Gina. She told The JC, "I don't like dressing up and I don't like putting on make-up, or doing the red carpet. The only red carpet events I go to are if I'm supporting a friend. Mariella Frostrup is my best friend so if she's doing something for work and really wanted me there, I'd go. But the last thing I want to do is put a dress on and stand in front of paparazzi."
8. The Internet Loves Her Feet
Gina's acting skills aren't the only thing about her that's famous. Apparently, people really love her feet, too. Photos of Gina's feet have been added to the online celebrity foot database Wikifeet and they've earned an almost five-star rating and have more than 300 votes.
9. Leverage Was Her First American TV Show
When Gina started her career, she was working exclusively on UK-based projects. However, in the late 2010s, she ventured into the American industry with her role in Leverage. The project was the first American show she'd worked on and it didn't take long for American viewers to fall in love with her.
10. She Worked With A Poetry App
Trying new things is one of the most exciting parts of life, and Gina isn't afraid to step out of her comfort zone every once in a while. In 2013, Gina collaborated with an app called The Love Book to narrate some poems. According to the app's description, "The Love Book app is a new interactive anthology of timeless poems, short stories, quotes and letters, all inspired by that most noble (and most troublesome) of emotions: love."
Tell us what's wrong with this post? How could we improve it? :)
Let us improve this post!