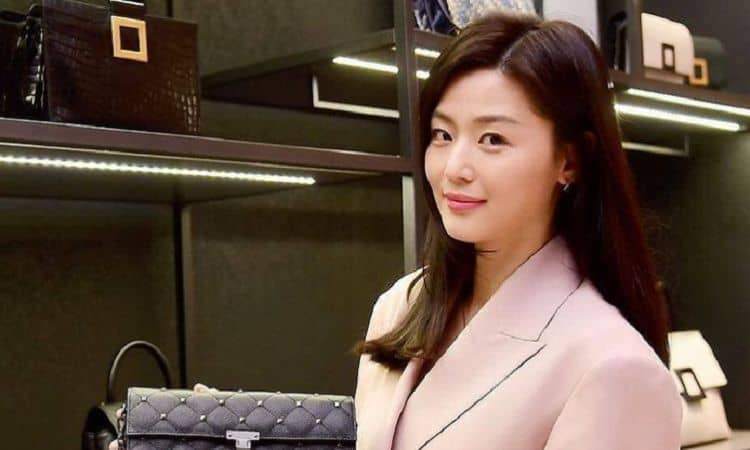 Jun Ji-hyun is one of the most internationally famous actresses in the world, and her life is fascinating. She is not a young woman who grew up hoping and dreaming of becoming a famous actress. In fact, she had a much different path in mind for her life, but things just worked out differently for her. It's time her fans get to know her better, and we have everything you ever wanted to know about the Korean beauty's life right here.
1. She Looks Amazing
She is not in her early 20s, but she looks like she is this young. She is aging well, though she's still not even close to old. She is, however, going to celebrate her 40th birthday in 2021, and that makes people stop for a second to process the fact that she is almost 40 and looks half her own age. She was born on October 30, 1981, and she looks fabulous.
2. She is from Seoul
Jun was born and raised in South Korea. She is from Seoul, to be specific. She grew up there with her family. She is close to her mother. Her mother has always supported her and been there for her daughter through everything she's been through.
3. She is Known By Another Name
Because she is an international actress with a superstar reputation, she also has a name she goes by in other countries. She's Jun Ji-hyun at home, but she also goes by the English name Gianna Jun. It's her way of allowing people to recognize her throughout the world, and it's working for her.
4. She is a Little Sister
She is the baby of the family. While she doesn't share much about her family, we do know that her brother is several years older than she is. We understand he is close to five years her senior, so they probably did not grow up playing together or spending much of their time together. In fact, they probably didn't even attend the same school for more than a year or two at any point in their childhood.
5. She Had a Dream
We mentioned early she had a dream growing up. She knew what she wanted to be as an adult since the time she was a little girl. She was going to be a flight attendant. She dreamed of this her entire childhood, and she even made it a priority over other things in her life. However, her dream changed at some point during a flight experience she had when she was younger.
6. Everyone Had a Different Dream for Her
She is tall, slender, and gorgeous, and her mother encouraged her to become a model. In fact, her mother's friends also encouraged her to become a model. She wanted nothing more than to see her daughter do something that would make her famous and successful and allow her to see the world, but her daughter was set on being a flight attendant. However, she eventually went into modeling, which turned into acting, which turned into, well, what she is doing today.
7. She is a Married Mom of Two
Jun Ji-hyun is a married woman, and she's a mother. She married the grandson of a famous designer. His name is Choi Joon-hyuk. He has two famous designers in the family. Together, they have two sons of their own. They wed in April of 2012, and they welcomed their first son in 2016 and their second son in 2018.
8. She Had a Massive Wedding
Her wedding might be one of the most impressive we've heard of. She had not just a lovely wedding with so much beauty we cannot even begin to describe it – she also had a massive wedding. She had more than 600 guests in attendance. That is one heck of a wedding.
9. She Values Her Privacy
Jun Ji-hyun is a woman who knows the value of privacy, and she protects that privacy. She knows she has to live some of her life in the public eye, but she also knows that she is not required to share every aspect of her life with the world. She picks and chooses what she shares, and this is working well for her.
10. She's Been Photographed by a Legend
Annie Liebovitz is, perhaps, one of the most famous photographers in the world, and she was photographed by the legend herself. The photos were used in an issue of Vogue Magazine, and they were stunning. She was the first Korean actress to ever find herself included
Tell us what's wrong with this post? How could we improve it? :)
Let us improve this post!