Gilmore Girls is a pop culture phenomenon about a young single mother and her teen daughter living in a small town, Stars Hollow. Even though the show is centered around their mother-daughter relationship, there are also many romantic stories involved. Throughout the seven-season run, both Lorelai (Lauren Graham) and Rory (Alexis Bledel) learned to navigate love, friendships, and relationships together, making this show truly one-of-a-kind and straight-up legendary.
As the grown-up of the show, Lorelai had her fair share of romance. From fairy tale love stories to some failed relationships, she really had to go through a lot of drama before she finally found the man of her dreams. So here are Lorelai's boyfriends on Gilmore Girls ranked from worst to best.
6. Peyton Sanders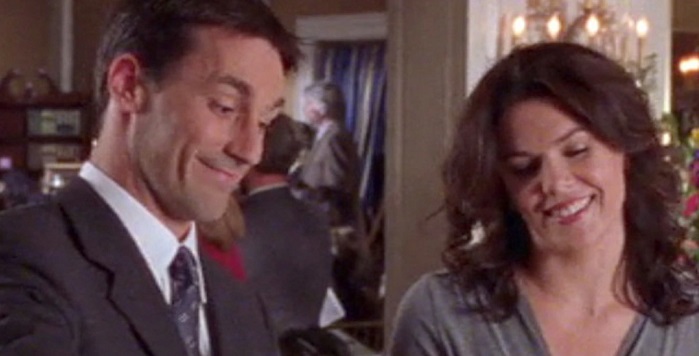 Peyton Sanders (played by Jon Hamm) was handsome; there's no doubt about that. But he was not even close to what Lorelai needed and wanted in a man. She first met him in Gilmore Girls season 3 during an action, and they immediately hit it off. She quickly learned that he was the son of her parents' elite friend. Even though she doesn't want to be a part of that world, she still decides to go on a date with Peyton. But things go downhill from there as she realizes how utterly boring and bland he is.
5. Jason Stiles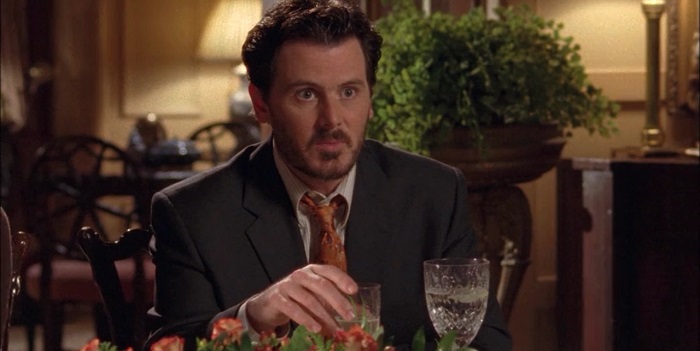 Jason Stiles was actually very similar to Lorelai in terms of wacky personality and shared background. They got along very well, and for a few episodes, it seemed like the relationship was smooth sailing. Then came some weird house rules that Jason had (asking Lorelai to sleep in the guest room), his toxic family situation, and the last nail in the coffin, how he betrayed Lorelai's father in business. One thing led to another, and their relationship was over before you knew it.
4. Alex Lesman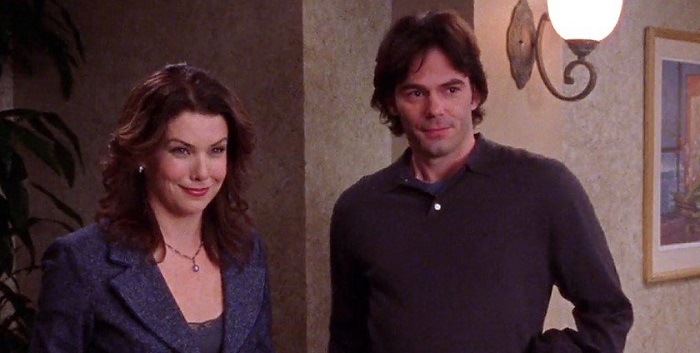 Alex Lesman is not the most memorable boyfriend from Gilmore Girls, but he's definitely worth mentioning. He even got fourth place on the list of Lorelai's boyfriends. They were a solid couple with some shared interests, the most important one of all, coffee. Not only was Alex a coffee enthusiast, just like Lorelai, but he even owned a few coffee shops. They seemed to have fun together but eventually got phased out from the show. It might have been the classic case of 'she's just not that into you' because it certainly felt like their relationship wasn't so deep.
3. Christopher Hayden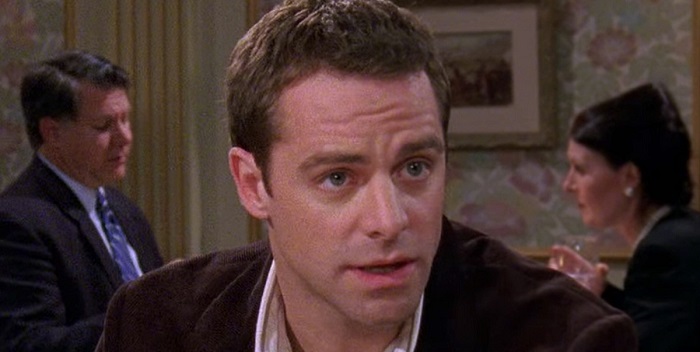 Christopher Hayden is Lorelai's high school sweetheart in Gilmore Girls. They became parents very early, but unlike Christopher, Lorelai stayed by her daughter's side. While he is questionable as a father, Christopher was certainly a great boyfriend for Lorelai. His biggest flaw was that he was very immature and unpredictable. They just couldn't get it right, no matter how much they tried. They had a lot of fun together, and seemed like they knew each other to the core. But some things are better left in the past, and Christopher Hayden is the perfect example.
2. Max Medina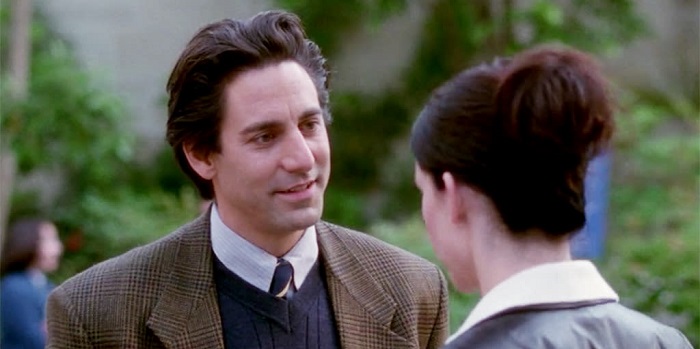 Some people are simply not meant to be together. Lorelai and Max Medina truly had a great thing going on. Max was the ideal boyfriend; he was kind, smart, and funny. What more could you ask for? But when the time came to commit, Lorelai just couldn't do it. Call it her gut instinct, commitment issues, or love for someone else, but Lorelai felt that something was off, so she never went through the engagement.
1. Luke Danes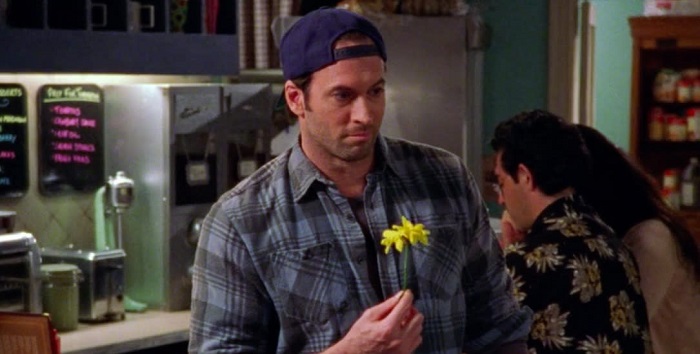 And then there's Luke Danes. Lorelai's best boyfriend, best friend, and soulmate. There are no words to describe them. They were truly meant to be. Not just that, but their chemistry was out of the world. How they didn't realize sooner, they were perfect for each other beats us. But luckily for all Lorelai/Luke fans, the couple ended up together. They were the power couple of the town. On top of that, Luke was an amazing father figure to Rory all her life, making him Lorelai's best boyfriend ever. They were the true example of an endgame relationship in a show, and Gilmore Girls fans were excited to see them end up together.