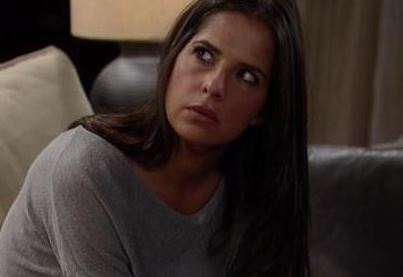 General Hospital fans know things are about to change for everyone, and that means Sam. She's going to find out what she suspected is true, and it's going to have a profound effect on the way she feels about her husband. She's going to stick by her husband no matter what, even when she finds out he is not really Jason. She's going to have a tough decision to make, but she's going to stick with her current husband even though he's not her real husband.
And this is going to kill the real Jason, or as you know him, Patient Six. He's going to lose his wife, but that's the man she's stood by for years now. She's not leaving him now. She won't crush him like that, and she does love him. But how will she reconcile the fact that she's clearly in love with two men now? She's not just oblivious to the fact that Jason was her husband and her love first.
She will have to face the facts eventually, but we hear things will go this route first. She will find out her husband is not the real Jason. Then she will decide that she's not leaving. She will stick with her Jason even if he is not the real one. And she will continue to love him no matter what she does. And we think that will last all of a few weeks before she begins to have all the feels for the real Jason.