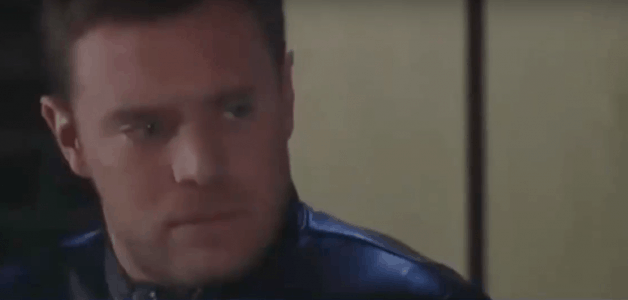 As another week in Port Charles comes to a close, it goes without saying that next week is going to be just as interesting. With so many things going on, it's important that no one gets comfortable, and everybody should be ready to deal with all sorts of shocking events. Seriously, just when things start to look like they're going to go one way, they end up going another. Over the last few episodes, Sam and Jason have been trying to rekindle their old flame. Of course, Sam knows how she feels about Jason, but he's just started to remember how he feels about her. Although that sounds like the perfect love story, it has certainly had its consequences. As Jason gets closer to Sam, Jake gets more and more angry. On top of that, Liz is obviously not a fan of Jason and Sam trying to work things out. Well it looks like next week, Sam may not be such a big fan of the whole situation either. Yes, she loves Jason but rebuilding their relationship may prove to be too much for her, and it looks like she's going to start having some serious second thoughts. Who knows if her decision to fall back will be permanent, but for now, it certainly does seem like the right thing to do. Nobody wants to be involved in a situation that is full of drama, and as long as Jake stays on his little war path, drama is going to be the only thing that Jason and Sam have.
Even with that being said; however, these two aren't the only people in Port Charles who will be dealing with some drama. It appears that Hayden and Nik have finally agreed to tie the knot. Of course their relationship, which, at the root, is really nothing more than the seed of another twisted blackmail plot, has been 'blossoming' for quite some time now, but now they're preparing to take the next stop. If you're surprised, you certainly aren't the only one. Even Hayden is caught a little off guard, but of course she's happy to know that in the end, she's going to get exactly what she wants. Everyone isn't sharing in the positive vibes though. When Laura hears the news she will be completely shocked, but instead of letting her true feelings be known she will simply give the couple her best. If there's one thing that many people in Port Charles know it's that sometimes you have to play nice even when you really don't want to.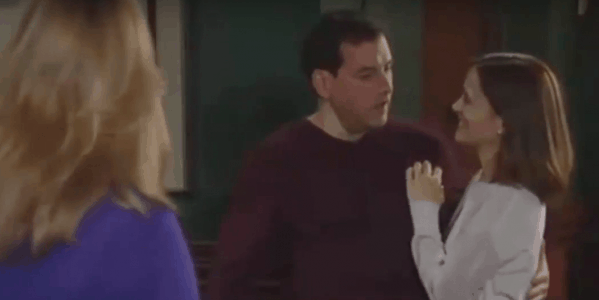 This proposal will definitely bring some interesting twists to the plot because although Nik and Hayden do have genuine feelings for each other, Hayden's interest in the relationship also stems from Tracy's blackmail. When Nik finds out that his fiancé hasn't been honest with him this whole time, there a very good chance that their relationship will fall apart. Think about it, would you want to be with someone after finding out that they were only using you the whole time? At that point, nothing they tell you is going to sound real, and this is something that Hayden is going to have to think about. There's also a chance that Hayden will feel so guilty that she'll end up telling on herself. After all, she and Nik aren't the only ones who will be hurt if this situation goes left. Hayden also loves Nik's son, Spencer, and he will also be affected once everything comes to light.
In the upcoming episodes, many characters will be facing some serious challenges. Not only will their own strength be tested, but their relationships will have to face the music as well. Although there are a lot of people who mean well, their good intentions might not be enough.
Tune into General Hospital, Monday through Friday on ABC at 2PM EST.
https://www.youtube.com/watch?v=Xai9o6IruQw
images via YouTube/News One