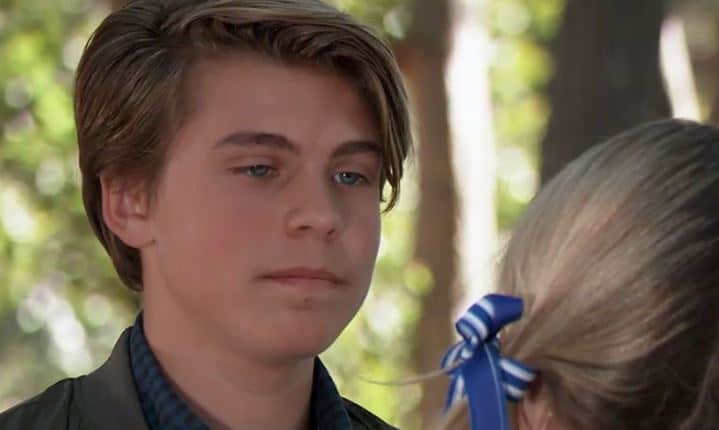 General Hospital fans are not going to appreciate what is happening in many instances. We know that so much is happening for so many people, but we are also watching as some people open up to others. Carly has sat down with Stella, and she's made it clear to her that she has some big feelings. Her life has been nothing short of a train wreck for more than a year now, and she's got to talk to someone about that. She's got to figure out how to handle her situation a little better. Alexis needs to get some help from Kristina, and everyone else is just a mess. There's nothing that anyone can do right now to make this seem better than it is, but we are seeing some people open up to try and fix a few situations that might not work in their favor otherwise.
But we also have to sit ack and wonder what might happen with Jason when he offers to help Kristina. She's home and she's looking out for her family, but she's not able to take on the burden of all that's happened to them on her own shoulders without any help. She's someone who wants to do the right thing, who wants to help with her situation, and who wants to get her people to make the most of their lives, but it's a mess. She's probably going to have a few rough days ahead if we are not mistaken, and we can only hope that she can get that handled in her own way. She's not going to get through her situation now without a few things backfiring on her, but we do think she can do get through it if she focuses on what's good and what works.
What's Happening on General Hospital
#MCM: @josh_swickard has us wanting fall to go back where it came from. 🍹🍹🍹#ManCrushMonday #GH55 pic.twitter.com/qxDyGI0BHi

— General Hospital (@GeneralHospital) October 22, 2018
Oh, hey. They want fall to go away, but we Floridians just want it to arrive. We are all hot and living this life on the daily. We want cool weather and not to have to wear our swimsuits daily. We know, we know. First world problems, right? But still, they do have a point with this photo. That point is enjoyment.
What's Next on General Hospital
"Now you've piqued my interest… " #GH55 pic.twitter.com/JDqfuc8tXx

— General Hospital (@GeneralHospital) October 22, 2018
We hear there is a lot on the line for Maxie these days, but we cannot confirm it. What we can do, however, is tell you what we've heard so you can see for yourself what you think might happen. The simple fact that she's managed to find romance with Peter is beyond us. He's a man who didn't exactly get off on the right foot with everyone in the world, but he is her baby's uncle and the brother of her dead husband. That's news we didn't see coming until it came, and she has some feelings for him. She also has a new baby of her own, and she's spending a lot of time at the hospital because of it. And someone else is spending time there grieving. That would be Michael. He still thinks his son is dead, and he's spending time at the hospital looking in on things that he might feel are important to him.
And he appears to be forming quite a bond with Maxie. We do wonder if there is a chance that she might feel the same way about him. She lost her husband earlier this year, so she's been lonely and confused and upset. And he's lost his son, so they both have the loss of someone important to them to bond over. However, will this turn into a love triangle for her, or just a closer friendship that they both need in this difficult time in their lives? We don't know for certain, but it will be something we get to see happen.
Stay tuned for more General Hospital and be sure to check out TVOvermind daily for the latest General Hospital spoilers, news, and updates.