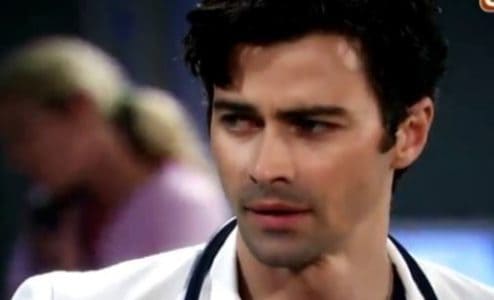 General Hospital fans are curious whether or not Griffin will break it out and finally come clean with Anna. He knows who Henrick really is, but he can't tell anyone for fearing of putting Peter in danger. Of course, Anna seems to know that Griffin knows more than he is talking about, but she's not going to push it at the moment. She's going to sit back and wait for him to come to her while she works a few other angles, and it might work for her in a way that she can use.
However, Peter himself is going to find a lot of trouble is going on. He can't get things to work in his favor right now, but he might be able to get them to go his way if he's able to continue to manipulate the people he's using. He cannot have people finding out who he is or what he is up to.
He's nervous, but he might be able to make things work for him. He does have a lot riding on this, and that might be something they can all work with when they work on this together. Can they work on getting him to come clean about who he really is, or will Griffin continue to keep his secret? And will Peter get what he wants, or will he end up being outed before he can make his move? We aren't sure, but we know it won't be much longer until we find out what is happening.