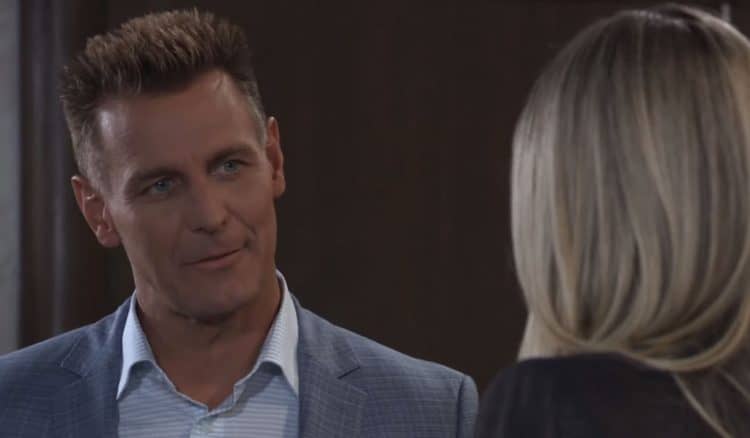 General Hospital fans are not sure that there is a lot we can do to keep people together other than put it out there that we like them, hope that the writers see it, and go from there. But, we know that doesn't always happen like that, so we just see our favorite couples fall apart. We do know that there is a lot we can handle, and there is not a lot we can handle in other manners. We know that we have people we love, people we don't love, and we have couples who will probably never make it much longer than a few months or weeks. There are some couples who have come out of 2019 already looking good, but we don't think they will make it until the end of the year. They will end up making it a little longer, but never long enough to be a good thing. They'll all break it off before the year is over.
Sonny and Carly
We hate to say this one. We really do. But, there is just so little we see getting better for them this year. They continue to struggle in a way that we cannot help but wonder about, and we cannot wait to see this finally come to an end. It's been almost painful for us to watch them go through what they've been going through, and a fresh start would be nice for them. However, we don't see them getting a fresh start anytime in the near future. There is too much pain. There is too much hurt. There is too much of everything that we see coming that might just be a bad thing, and we cannot help but wonder if we can see things improve at all. For the moment, we aren't sure we can see any of this happening, but we hope we can see some improvement. If not, we don't think this couple will make it through the rest of the year.
Willow and Michael
They seem to have a thing for one another, but we don't see it lasting. We aren't sure they can get through what will happen between them when the truth comes out. For one, they are only bonded because of their shared grief over losing their babies. His baby is dead, and her baby was given to Brad and Lucas to raise as their own. However, she has no idea in the world that her baby is not her own baby, and he has no idea that his baby did not die. His baby lived, but his awful ex gave his baby to them to raise as their own and pretend like it was the baby that Willow gave up. When the truth comes out and she finds out that the baby she wants back so badly is not even her own baby, she might never want to see him again. Not because he did anything wrong, of course, but because she's too heartbroken for this to work in any way.
Brad and Lucas
When Lucas finds out what Brad did, he will never forgive him. They are already stressed because Willow tried so hard to get her baby back after giving him to them to adopt, and she didn't win. Now her mother and the man who she conceived the baby with both know that the baby is alive and well. And they want him. Now Brad and Lucas think that their baby is going to be taken from them so that they can have him back, and they are panicked. But no one is as panicked as Brad, who knows that this is not the baby that Willow and Shiloh conceived. His own partner doesn't know, either. And when Lucas finds out that this baby is not the baby that they adopted, he will forever feel betrayed and hurt and upset that Brad did this to him. No one will ever forgive Brad for this — the entire Corinthos family will be devastated by it, and we suspect Brad will end up leaving in the middle of the night never to be seen again. Take that as you see fit, but it will happen.