From compelling villains to the most unlikely of heroes, the Prime Video TV series, Gen V has it all. The show itself premiered on September 29 2023 and has been soaring in popularity since then. It's worth knowing that the show had some huge shoes to fill seeing as it's a spinoff of the critically acclaimed The Boys.
This time around, the show follows the life of Marie Moreau (Jaz Sinclair) a supe enrolled at Godolkin University. On the surface, she's closed off and brooding, but she's quite focused on her plight for redemption. The series also introduces an entirely new generation of superheroes, each with their own triumphs and struggles. So, in anticipation of the second season of this hit, here's a closer look at the Gen V cast.
1. Jaz Sinclair – Marie Moreau

Playing the 18-year-old supe who's at the center of the narrative is none other than Jaz Sinclair. She takes on the role of Marie Moreau a superhero with the ability to control and weaponize blood. Even more, she's hell-bent on proving her mettle and earning a place among The Seven. However, as she becomes involved in a puzzling mystery that's brewing beneath the university, she finds herself involved in something bigger than herself. American actress Jaz Sinclair has been in the business since 2009 starring in shows like Chilling Adventures of Sabrina and movies like Paper Towns. Besides acting, she also has some pretty impressive producing credits to her name.
2. Asa Germann – Sam Riordan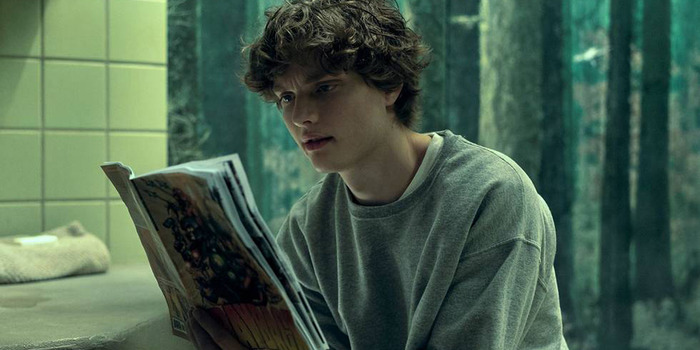 Another key character and member of the Gen V cast is Asa Germann who plays the role of Sam. Altogether, he's a layered guy who's tormented yet as compassionate as they come. He's first introduced as out of his mind, but as the story unravels it's revealed that he's a major player in the conspiracy that's brewing at Godolkin. Oh, and he's also Golden Boy's brother who was presumed dead for years. Germann himself is still relatively a newbie onscreen, but he has been in a handful of top-notch productions. Besides being part of the cast of Gen V, he's also known for his roles in Caviar and Dahmer – Monster: The Jeffrey Dahmer Story.
3. London Thor and Derek Luh – Jordan Li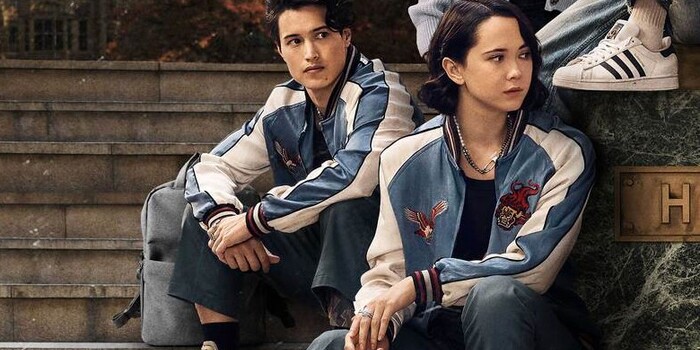 Jointly playing the role of Jordan Li are London Thor and Derek Luh. They're Professor Brinkerhoff's teaching assistant right until his unfortunate demise. It's safe to say that their unique power, besides super strength and energy blasts, is the ability to change between two genders. Another one of their defining traits is their sheer ambition; they're willing to do anything to get to the top of their field. Korean-American actress London Thor is equally known for her role in the shows Never Have I Ever and Shameless. She's equally an accomplished EDM writer. Then there's Derek Luh, who has also been in the TV shows Shining Vale and Runaways.
4. Lizze Broadway – Emma Meyer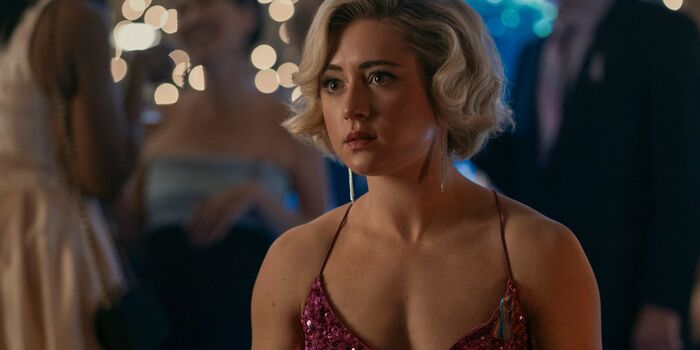 It's safe to say that Emma Meyer AKA Little Cricket is just the breath of comic relief that the broody show needed. Her superpower is shrinking to extremely small sizes and she even based a whole series around her fun-sized power. However, there's a dark aspect to her power that borders on eating disorders and body dysmorphia. She's Marie's roommate at the university and does a good job chipping away at her icy exterior. Lizzie Broadway has been in more than a handful of movies and TV shows in her day. A few of them include Splitting Up Together, Instakiller, and Here And Now.
5. Patrick Schwarzenegger – Luke Riordan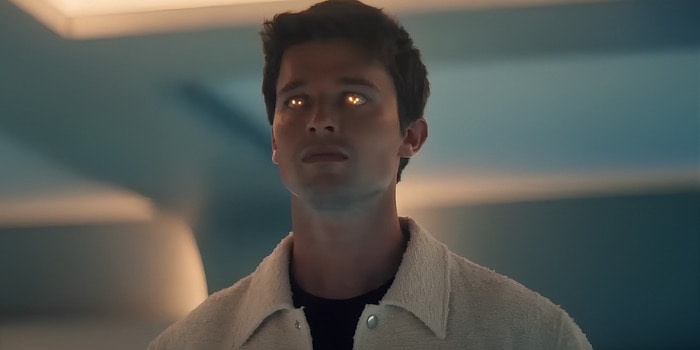 Luke Riordan AKA Golden Boy, portrayed by Patrick Schwarzenegger, is a senior at Godolkin University who has the power to control fire. He's number one in the rankings and is well on his way to becoming a member of The Seven. At the start of the show, he's seen as the guy who had it all right until he finds out that the university was conducting highly unethical experiments on him and his brother. Overall, Luke has the incredible talent to engulf his whole body in flames, which contributes to his charismatic and intimidating image. The actor behind the supe needs no introduction in most circles as the son of Arnold Schwarzenegger and an accomplished actor in his own right. He's been in Scouts Guide to the Zombie Apocalypse and The Terminal List.
6. Chance Perdomo – André Anderson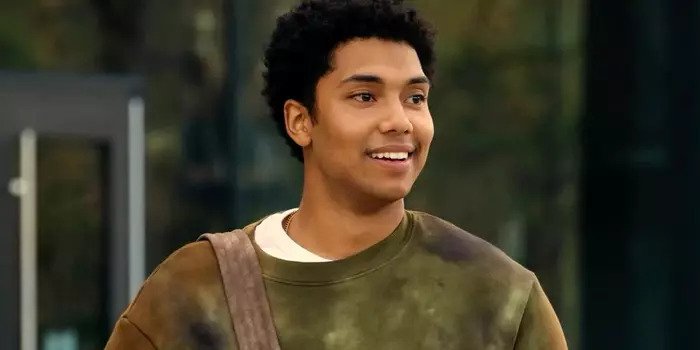 Practically superhero royalty and a legacy, Chance Perdomo is cast as Andre Anderson in Gen V. Andre is a junior at Godolkin University who can manipulate metals. Much like any legacy, he's tasked with the near-impossible task of living up to his father's reputation. Altogether, he's one of the first to be clued into the fact that there's something shady going on at the university. Chance Perdomo is an American-born British actor known for his roles in After We Fell and Chilling Adventures of Sabrina.
7. Maddie Phillips – Cate Dunlap
Cate Dunlap, portrayed by Maddie Phillips, is a third-year student at Godolkin University who's Luke's girlfriend and Andre's close friend. She particularly stands out because of a one-of-a-kind gift by touching another person, she can force them to do just about anything. She uses gloves to inhibit the power, especially when she's with her close friends. However, she doesn't hesitate to use it to her advantage or when the situation calls for it. The actress herself, Maddie Phillips is known for her role in A Cinderella Story: Christmas Wish and Teenage Bounty Hunters.
8. Shelley Conn – Dean Indira Shetty
Another member of the Gen V cast is Shelley Conn who plays Dean Indira Shetty, the respected head of Godolkin University. Though she doesn't have any superpowers herself, she's as powerful as they get. Armed with her wit and broad knowledge of superhero psychology, she runs the university with an iron fist and diplomacy. But, while she seems dedicated to supes on the surface, she's part and parcel of something sinister. The actress herself has been in Charlie and the Chocolate Factory and Bridgerton.
Tell us what's wrong with this post? How could we improve it? :)
Let us improve this post!