American actor Gbenga Akinnagbe has been a regular on American television since he debuted in 2004. He's one of the fast-rising actors of African descent in Hollywood. Although born in Washington, D.C., on December 12, 1978, Akinnagbe was born to Nigerian parents.
As a creative, Akinnagbe is also a writer, having worked briefly as a freelance writer for the New York Times. Over the years, Akinnagbe has gone from playing recurring characters to being featured as part of the main cast. To better appreciate his growth as an actor, these are the top 9 Gbenga Akinnagbe roles in television.
The Wire (2004–2008)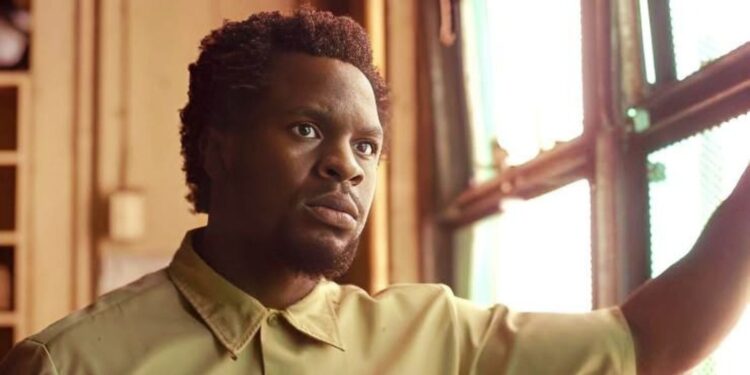 Gbenga Akinnagbe joined the cast of the HBO crime drama The Wire in 2004. His first appearance was in season 3, episode 5 ("Straight and True"). He played Chris Partlow, a drug organization enforcer. He was Marlo Stanfield's bodyguard and second-in-command. Introduced as a recurring character, Akinnagbe remained in the series until its fifth and final season. However, he was upgraded to the main cast in season 5. His final appearance was in the series finale ("-30-"). The Wire enjoyed positive reviews from critics throughout its run, with seasons 2 to 5 almost receiving universal acclaim. President Barack Obama named The Wire as his favorite TV show.
Barbershop (2005)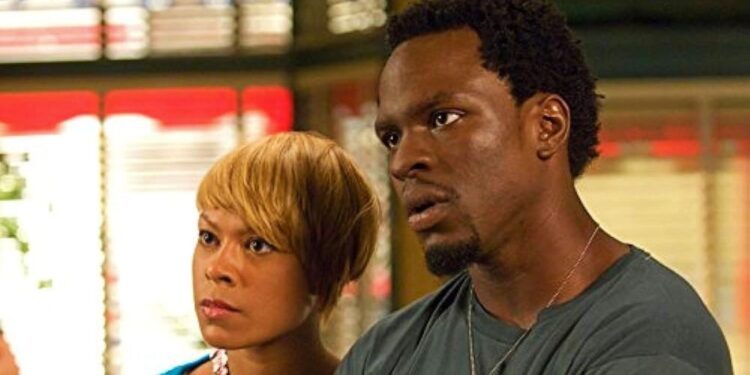 Showtime's short-lived sitcom Barbershop (or Barbershop: The Series) was created based on the original films Barbershop (2002) and Barbershop 2: Back in Business (2004). Although created as a continuation, the series made notable changes to some of its character's appearances and names. Gbenga Akinnagbe was cast as a Nigerian immigrant, Yinka, who fled his home country due to sectarian violence. The character was based on the original film's Dinka character. Besides Yinka being more muscular than the slightly overweight Dinka, Yinka was a real Nigerian Yoruba name (Dinka is not a real Nigerian name). Barbershop was canceled after the first season, only airing 10 episodes from August 14 to October 16, 2005.
The Good Wife (2010–2015)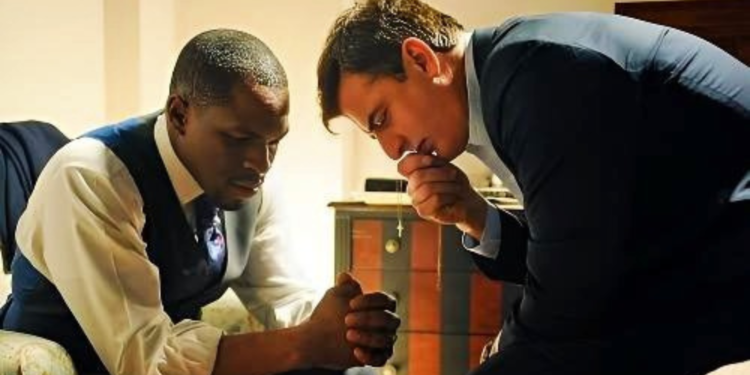 CBS's legal and political drama The Good Wife cast Gbenga Akinnagbe as Pastor Isaiah Easton. He's introduced as a recurring character in season 1, episode 17 ("Heart"). Isaiah is the pastor of Lord in Christ Church, an African-American church on 95th St. on Chicago's South Side. Although he tries to keep his church and congregation from endorsing/meddling in politics after being approached by Peter Florrick (Chris Noth), he later changes his mind. This was mostly because the opponent, Wendy Scott-Carr (Anika Noni Rose), tried to use his charities as leverage to get an endorsement from him. However, this doesn't sit well with his congregation and father, Jeremiah Easton, who takes over as church pastor.
Graceland (2013)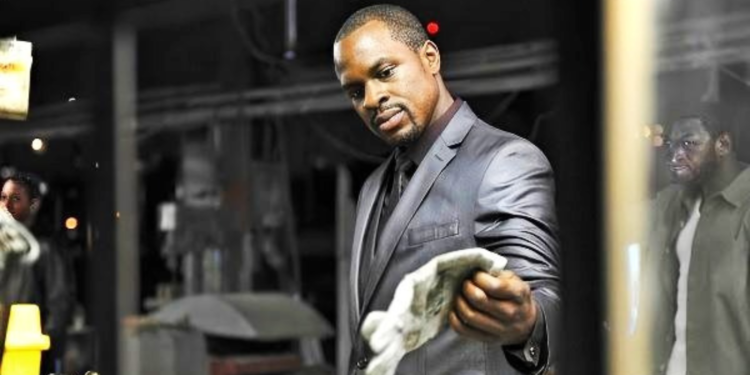 Jeff Eastin's drama series for USA Network, Graceland, aired 3 seasons from June 6, 2013, to September 17, 2015. Gbenga Akinnagbe may have only appeared in Graceland season 1, but his performance was one of the series' notable recurring characters. Akinnagbe played the character of Jeremiah Bello, an ex-military man and criminal warlord from Nigeria. Based in Long Beach, Jeremiah helped the Caza cartel smuggle and sell their drugs. He was also involved in smuggling weapons. Jeremiah and Mike Warren (Aaron Tveit) become close while Mike was working undercover. Akinnagbe's character exits the series after he's arrested, convicted, and sentenced to prison.
24: Live Another Day (2014)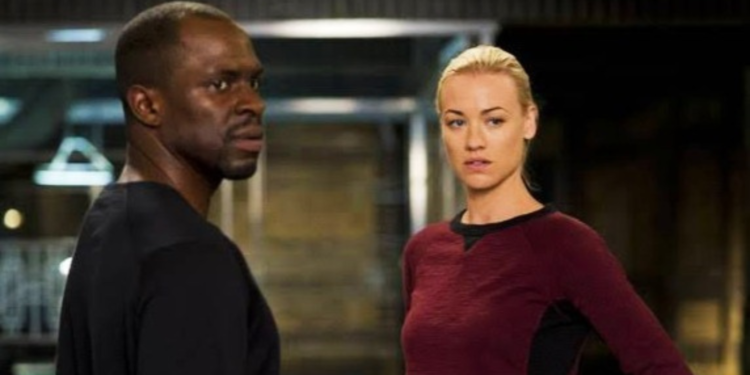 Gbenga Akinnagbe joined the cast of the Kiefer Sutherland-led 24 in season 9 (or Day 9). The season was known as 24: Live Another Day, and aired from May 5, to July 14, 2014. Akinnagbe was cast as Erik Ritter and was part of the main cast of the season. Erik was introduced as a ranking CIA field agent in London. He later became the acting station chief after his former boss, Steve Navarro (Benjamin Bratt), stole the defense override module. The character appeared in all 12 episodes of the season.
The Deuce (2017–2018)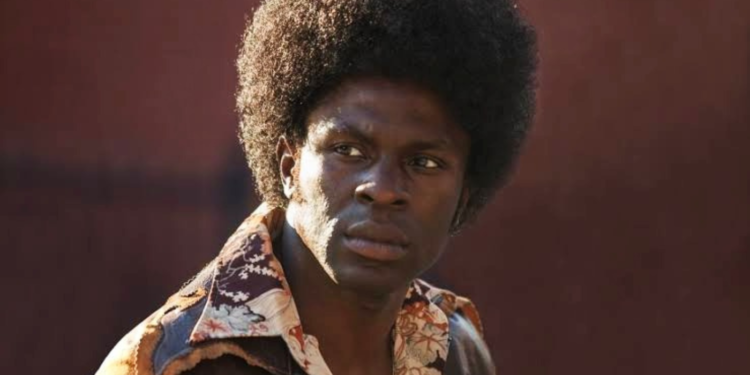 Gbenga Akinnagbe was part of the ensemble cast in the HBO drama series The Deuce. Akinnagbe played a pimp character, Larry Brown. Larry would later develop a passion for acting after discovering he had the talent for it. The character only appears in seasons 1 and 2. The Deuce also cast actor James Franco to play the twin characters of Vincent Martino and Frankie Martino. The Italian-American Martino twins became a front for the Mafia, while operating out of Times Square in the 70s and 80s. The series also starred Maggie Gyllenhaal, Chris Bauer, Gary Carr, and Method Man.
Wu-Tang: An American Saga (2021–2023)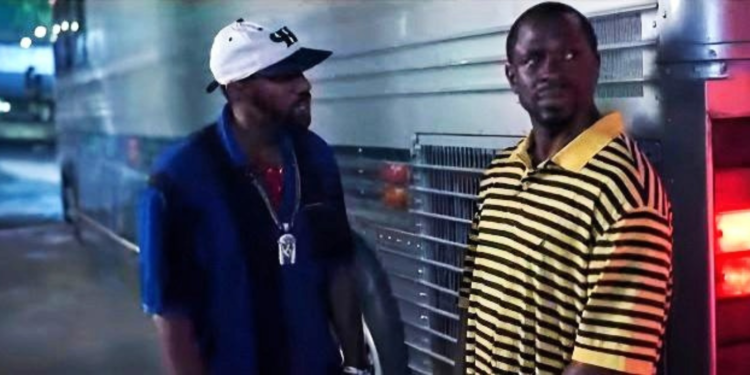 Wu-Tang: An American Saga was Hulu's biographical drama series that was based on the formation of the Wu-Tang Clan. Created by The RZA and Alex Tse, the three-season series was more of a fictionalized narrative of the group's formation. Gbenga Akinnagbe portrayed John "Mook" Gibbons, who became the first head manager of the Wu-Tang Clan. Mook was an asset to the group, especially with the knowledge and skills he learned while he was younger and still in the street. Wu-Tang: An American Saga consists of 30 episodes, spread across 3 seasons.
The Old Man (2022)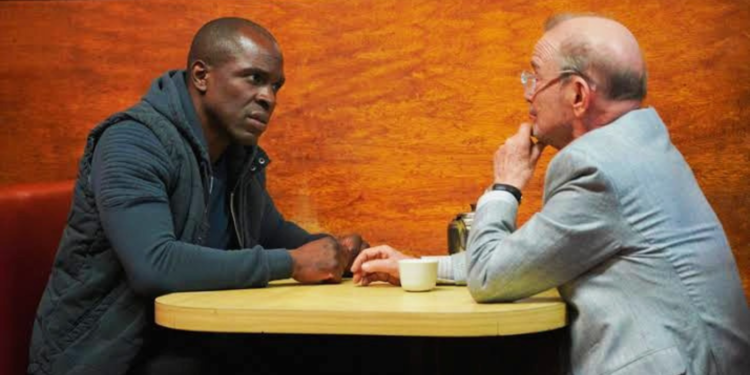 Gbenga Akinnagbe is part of FX's drama thriller The Old Man, starring Jeff Bridges as its lead cast. Akinnagbe plays Julian Carson, a highly trained special ops contractor. FBI Assistant Director Harold Harper hires Julian as a bounty hunter to catch Dan Chase (Jeff Bridges). A formidable opponent, Carson had the upper hand against Chase but was stopped when Zoe McDonald (Amy Brenneman) released Chase's dogs. With The Old Man season 2 greenlit for production, the 7-episode season 1 is a binge-worthy series for TV audiences.
Power Book II: Ghost (2023)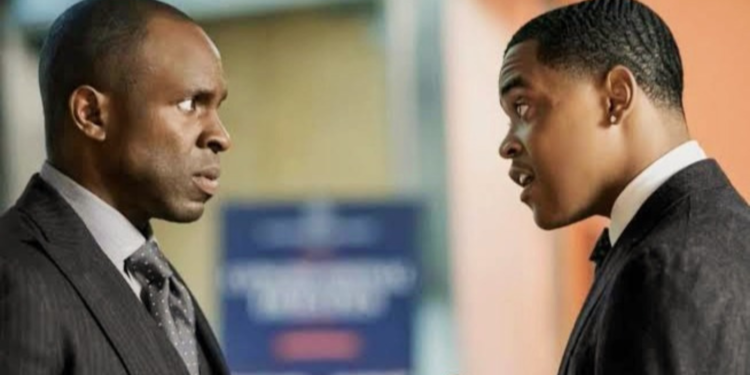 Power Book II: Ghost is Starz's direct sequel and spin-off of its Power TV series. Also known as Ghost, the series focuses on Tariq St. Patrick (Michael Rainey Jr.). Gbenga Akinnagbe joined the series in season 3, cast as a recurring character, Ron Samuel Jenkins. Simply referred to as RSJ, the character is introduced as one of the richest and most powerful men in the world. Weston Holdings are looking for ways to have the billionaire partner with them. Power Book II: Ghost has been renewed for season 4. It is one of Gbenga Akinnagbe's recent appearances on television.
Tell us what's wrong with this post? How could we improve it? :)
Let us improve this post!