With his undeniable talent and captivating on-screen presence, Garrett Hedlund has carved a path to success in Hollywood. From his breakout role in Troy to his inspiring performance in Unbroken, Hedlund has showcased unbridled versatility. Hedlund's ability to immerse himself in diverse roles sets him apart from his peers. It equally allowed him to tackle complex characters with ease.
Whether he's portraying a rebellious youth in Tron: Legacy or a troubled country singer in Country Strong, Hedlund's performances leave a lasting impression on audiences. So, let's uncover the rise of Garrett Hedlund, learn about his influences, and explore the projects that have solidified his place in Hollywood.
His Early Life And Breakthrough Role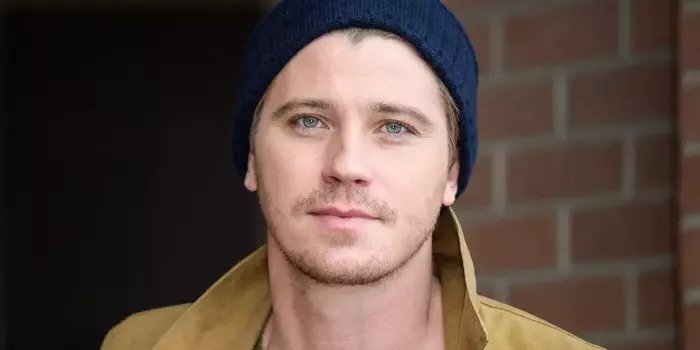 Garrett Hedlund was born on September 3, 1984, in Roseau, Minnesota. Growing up in a small town, Hedlund developed a passion for acting at a young age. His parents, who supported his dreams, encouraged him to pursue his passion and hone his craft. Soon enough, Hedlund got his start in local theater productions, where he learned the tricks of his trade.
However, his breakthrough role came in 2004 when he was cast as Patroclus in the epic war film Troy. Though it was a supporting role, Hedlund's performance put him on the radar of industry insiders. His portrayal of Achilles' loyal and brave cousin showcased his ability to bring depth and emotion to his characters. Needless to say, the role served as a launching pad for Hedlund's career, opening the doors to more significant opportunities in Hollywood.
Soon after, Hedlund continued to make a name for himself in the industry. He took on diverse roles in films such as Four Brothers and Eragon. Altogether, that further proved how versatile he was as an actor. In a nutshell, these early roles allowed Hedlund to prove his acting chops and solidify his place in Hollywood as a rising star.
Garrett Hedlund's Critical Acclaim And Major Film Roles
As Garrett Hedlund's career progressed, so did the critical acclaim for his performances. In 2010, he starred in the science fiction film Tron: Legacy, where he played the rebellious Sam Flynn. Hedlund's performance in the film received praise thanks to his ability to bring authenticity to the character. The film's success further solidified Hedlund's status as a talented actor.
One of his most transformative roles came in Angelina Jolie's 2014 film Unbroken. The movie had him portraying World War II veteran and former Olympic athlete Louis Zamperini. His interpretation of Zamperini showcased his dedication to his craft, as he underwent a physical transformation to accurately portray the character. Naturally, his performance was widely praised, earning him critical acclaim and further establishing him as a versatile actor capable of taking on challenging roles.
Following the success of Unbroken, Hedlund continued to take on diverse and complex roles in major film projects. In 2018, he starred in the drama Mudbound, where he played another World War II, this time veteran struggling with post-traumatic stress disorder. The film received numerous accolades and showcased Hedlund's ability to bring a certain vulnerability to his characters.
His Transformation And Versatility In Acting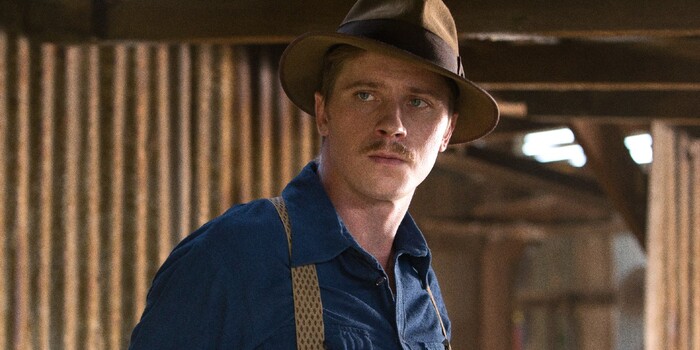 One of the most remarkable aspects of Garrett Hedlund's career is his ability to transform himself for each role he takes on. Whether it's physically transforming or diving deep into an emotional journey, Hedlund consistently pushes himself. For instance, in the 2010 film Country Strong, Hedlund played Beau Hutton, a troubled country singer. To prepare for the role, he immersed himself in the world of country music, honing his singing and guitar-playing skills. His dedication to the character paid off, as his performance was praised for its authenticity and raw emotion.
Another example of Hedlund's commitment to his roles came in the 2019 film Triple Frontier where he played Ben Miller, a former Special Forces operative. To prepare for the physically demanding role, Hedlund underwent intense training. This included sessions of weapons training and physical conditioning. His commitment to portraying a believable Special Forces operative translated onto the screen, adding a layer of realism to his performance.
Garrett Hedlund's Collaborations With Renowned Directors
Throughout his career, Hedlund has had the opportunity to work with some of the most respected directors in the industry. These collaborations have not only allowed him to grow as an actor but have also given him the chance to be a part of groundbreaking projects. In the 2015 film Pan, Hedlund had the opportunity to work with acclaimed director Joe Wright. The film which was a reimagining of the classic Peter Pan story, allowed Hedlund to showcase his versatility as an actor. Needless to say, Hedlund's performance as the fearless and charismatic James Hook added depth and complexity to the character. Another one of his notable collaborations was with director Ang Lee in the 2016 film Billy Lynn's Long Halftime Walk. The film, which explored the experiences of a group of soldiers returning from Iraq, allowed Hedlund to once again showcase his talents. It goes without saying that he has collaborated with a handful of talented director in his day.
His Involvement In Philanthropy And Activism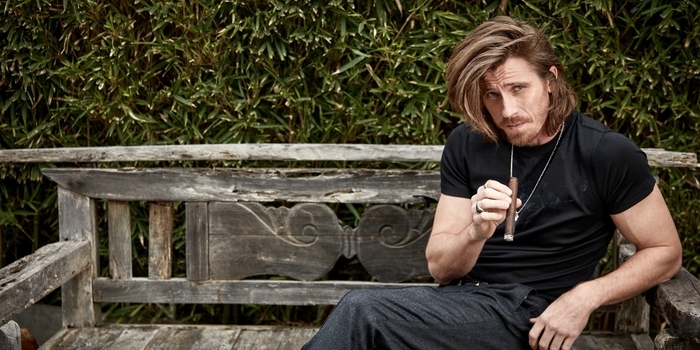 Beyond his success in the entertainment industry, Garrett Hedlund has also been actively involved in various philanthropic and activist endeavors. He often uses his platform to raise awareness and support causes close to his heart. For instance, he has been a vocal advocate for environmental conservation and has worked closely with organizations such as Oceana and the Environmental Media Association. His efforts to promote sustainable practices and protect marine ecosystems have earned him recognition for his commitment to making a positive impact on the planet. In addition to his environmental activism, Hedlund has also been involved in initiatives supporting veterans and military families. He has worked with organizations such as the Iraq and Afghanistan Veterans of America (IAVA) as well as the Wounded Warrior Project.