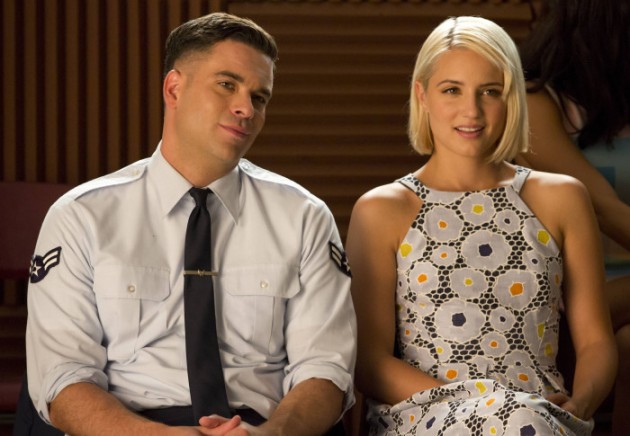 'Glee' fans were shocked to learn recently that Mark Salling, a former star of the show, has pleaded guilty to possessing child pornography images on his computer and a storage device. In a federal court in downtown Los Angeles, the actor entered his guilty plea.
Salling's sentencing is set to take place on March 7, 2018. In October 2017, he reached a plea agreement with prosecutors after he admitted possessing images of children. The police had obtained a warrant to search the actor's home and during their search, they found over 50,000 child pornography images on his computer and a thumb drive.
It is believed that Salling and his prosecutors are in agreement that they will ask the sentencing judge to enforce a prison sentence of between four and seven years for the offenses. In addition to serving time in prison, Salling will also be required to register as a sex offender, abide by residency restrictions, and pay restitution.
This is a case that has been ongoing for some time as the images were originally discovered in December 2015 and it was then that Salling was arrested. He was officially charged in May 2016 and this resulted in the actor being removed from the cast of 'Adi Shankar's Gods and Secrets'. Initially, Salling was in negotiations with prosecutors but these failed and the trial was postponed on several occasions. It finally began in September 2017 and he pleaded guilty the following month.
Unfortunately, this is not the first time that Mark Salling has hit the headlines for sex-related offenses. He was accused of sexual battery in 2013 after an unnamed woman alleged that he had forced her to have unprotected sex without her consent. Salling denied these allegations immediately and filed a counter-suit for defamation of his character. Salling and the anonymous woman settled out of court in March 2015.
A jail sentence will no doubt put an end to Mark Salling's career in the entertainment industry. He has worked as an actor, singer, songwriter, musician, and composer since 1996. He launched his acting career that year with a role in the film 'Children of the Corn IV: The Gathering'. He also had a role in the 2006 film 'The Graveyard'. However, it is for his role in 'Glee' for which he is best-known.
'Glee' is a musical comedy-drama series which was aired on Fox Broadcasting Company. In this series, Salling had played the role of Noah Puckerman since 2008 and was a regular character until 2013 when it was announced he would be a recurring guest star for the fifth season of the show.
Mark Salling also has a career in the music industry. He is a talented singer and can play several musical instruments, including the drums, guitar, bass guitar, and piano. As a solo artist, he uses the stage name 'Jericho'. In 2008, he released his debut album 'Smoke Signals', followed by his second album, 'Pipe Dreams' in 2010. While Salling played Noah Puckerman on 'Glee' he performed many covers tracks either as a soloist or in duets with another cast member.
Tell us what's wrong with this post? How could we improve it? :)
Let us improve this post!