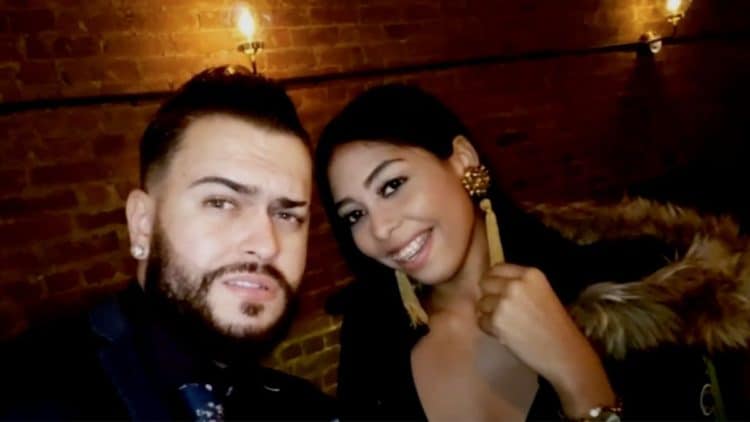 Feeling protective when it comes to your siblings isn't unusual, but Nicole Jimeno definitely has a tendency to go overboard when it comes to her big brother, Pedro. When Nicole initially appeared on 90 Day Fiance along with her brother, it was clear that she didn't care for her new sister-in-law, Chantel. Even though Pedro and Chantel have been together for a few years now, things don't seem to have gotten any better between Nicole and Chantel. While this undoubtedly makes for lots of tension any time the families get together, it also makes for really good entertainment. Keep reading for 10 things you didn't know about Nicole Jimeno.
1. She Is One Of The Least Liked People In 90 Day Fiance History
If we're being honest, 90 Day Fiance has a long list of cast members who viewers have found extremely difficult to like, but Nicole Jimeno is somewhere at the top. Fans of the show have never liked the way she's meddled in her brother's business and the way she's disrespected Chantel has put a bad taste in a lot of people's mouths. For what it's worth though, Nicole has no problem playing the villain.
2. She Has A Boyfriend
After years of being critical of Pedro and Chantel's relationship, Nicole is now in a relationship of her own and she's getting a chance to see what it feels like to be on the other side. Nicole's boyfriend, Alejandro Padron, isn't off to the best start with her family and Pedro doesn't like him already.
3. She's A Pageant Queen
Being on reality TV isn't the first time in her life Nicole has been in front of cameras and gotten lots of attention. She's also a beauty queen who competed in and won the 2016 Miss Earth Dominican Republic Pageant. This may not be the most well-known of pageants, but a crown is a crown none the less.
4. She Doesn't Care What Her Haters Say
Since making her first appearance on the show, Nicole has had to put up with a lot of people saying bad things about her. From her looks to her attitude, there's never a shortage of people making negative comments. However, Nicole doesn't let this bother her and she does her best not to feed into any of the things people say.
5. She Enjoys Her Privacy
Sure, she may be on a reality TV show, but that doesn't necessarily mean Nicole likes to put all of her business out in the streets. She actually appears to be a very private person. In fact, her Instagram account is private and what she does post doesn't really share any personal information.
6. Some Fans Thought She Was Really Pedro's Wife
If you've been a fan of the show since Chantel and Pedro made their first appearance, you may remember that there was a period of time where people thought that Nicole and Pedro were secretly husband and wife. Apparently, people really believed that he was scamming Chantel to get a green card and really had another family at home in the Dominican Republic. Nicole eventually addressed those rumors and said, "That's something I do not understand. People are very crazy and really, when those comments came up, I felt extremely wrong."
7. She's Serious About Her Education
People can say a lot of things about Nicole, but one thing no one can ever take away from her is her education. She graduated magna cum laude from the Universidad Católica Santo Domingo. We weren't able to locate any information on her specific major.
8. It's Unclear What She Does For Work
A huge point of contention between Pedro and his family back home has been whether or not he is able to send them money. This has led lots of viewers to believe that Nicole and her mother are struggling financially and/or don't work. Even though she has her degree, it's still unclear whether or not Nicole has a job.
9. She Has A Large Following on Social Media
Even though Nicole's Instagram account is private, she's still managed to get a pretty large social media following. Currently, she has nearly 40,000 followers. She likely accepts many of the people who request her but keeping her account private probably gives her a little sense of security.
10. She Likes To Stay Active
The Dominican Republic is known for its beautiful weather and Nicole loves to spend time on the beach which. Needless to say, she is serious about keeping her beach body all year long. She likes to stay as active as she can, but unfortunately she hasn't shared her secrets to staying fit.