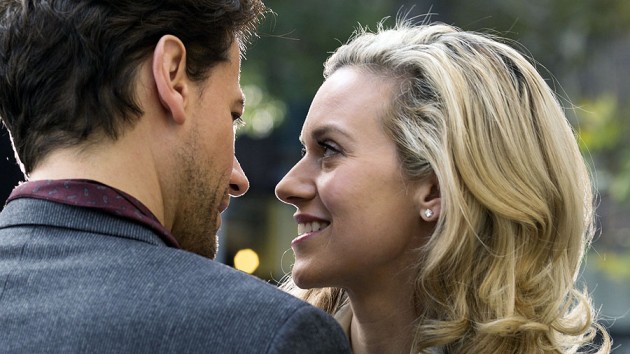 Good news, Forever fans! Last week ABC announced that Forever was picked up for a full season! Great news if you've been enjoying the show!
This week, the chief suspect in a murder investigation was a man's "therapist", but we would call her, well, a dominatrix. This particular dominatrix also had enough medical knowledge to actually further the investigation. The dominatrix (One Tree Hill's Hilarie Burton) is one of the more compelling guest characters to appear on the show so far. We also saw guest star Jane Seymour (Franklin & Bash) as Abe's ex-wife and off-again, on-again flame.
This episode was the best yet. I've been on the fence about Forever from the beginning, but this was the first episode that made me excited for the future of the show. Number one, we learned more about Henry in the right way. I've wanted to know more about Henry's past that deals directly with his life right after he was cursed. I think the key to his immortality lies somewhere in the original curse, and that has yet to be revealed. Rather than show the happiness in Henry's past, it shows the pain, and the reason he generally keeps to himself. It added another layer to Gruffudd's strong performance, and made the show better as a whole.
I truly enjoy Abe. Judd Hirsch is a fantastic actor, and the character has been so much fun. He's funny, and he also adds another layer to Henry's character. The more we see of him, the better the episode is. This week, we saw more of him than we have yet. We saw his background, and the woman he was married to twice. Jane Seymour is always great to see, and her chemistry with Hirsch was excellent.
I was really excited to see Hilarie Burton introduced this week, not only as a suspect, but as a love interest for Henry. Of course, I'm certain that there will be some attempt at putting Henry and Detective Martinez into a relationship somewhere down the line. For now, however, I'm content that the show won't go the way of Bones and Castle. At least not yet! I like Detective Martinez, and Alana De le Garza is great, but I'm just looking for a little variety in my television diet. Convince me I'm wrong, and then I'll change my mind!
Of course, the lack of Joel David Moore's Lucas always disappoints me, but he was used well enough to make me laugh out loud this time, so I'd say that's an improvement.
This show has improved quite a bit over its last few episodes, and I'm looking forward to more good things. I think ABC's full-season pickup was a bit of a leap of faith, but it also makes it sound like there are some good things coming. For a change, I'm excited to see where it goes from here. What did you guys think? Are you hanging on to Forever? Or did you quit before the announcement? Sound off in the comments!
Photo via ABC
Tell us what's wrong with this post? How could we improve it? :)
Let us improve this post!