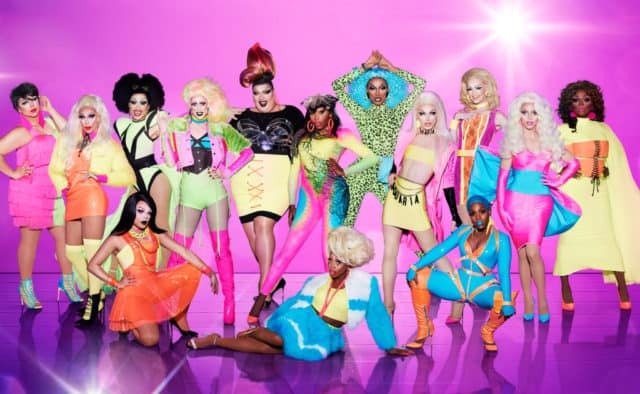 There's a better-than-average chance that you've heard of RuPaul's Drag Race by now. Even if you don't have a tendency to follow a lot of so-called reality shows, competitions, or anything of the sort, you have probably seen the commercials for the show if you watch any television whatsoever. The one thing that seems to be consistent with this show is that there is always a lot of drama. In fact, there never really seems to be any shortage of the drama, regardless of what they are doing. The truth is, that's really why a lot of people watch the show in the first place. After all, these types of reality shows aren't usually meant to be taken seriously. Instead, they are meant to provide a unique form of entertainment, usually one that comes from watching how people interact with each other in a setting where they seem to create more and more drama with each passing moment.
If you have seen the show in the past, you know that things can get heated fairly quickly. These people have a lot of passion for what they are doing and in many cases, they are rather opinionated about who is the best and who should win. If you think there is a lot of drama on the show itself, you might be surprised about how much really goes on when you read things about it on Twitter. If you are entertained by watching the show, you're probably missing out by failing to follow the Twitter feed because it's even more interesting than the show could ever hope to be.
People have a tendency to follow other entities or organizations on Twitter for a number of different reasons. Usually, it's because you have a vested interest in that particular individual, that organization, or something that they represent. Maybe you have an interest in the cause that they are championing. That might not necessarily be the case with RuPaul's Drag Race. More often than not, the Twitter feed for the show is something like imagining what might happen if Donald Trump and a beauty pageant in drag were to have a love child. Obviously, you are now starting to see why you should be following the show on Twitter. If nothing else, it will give you some good laughs and it'll keep you occupied because there are a lot of tweets to read.
When it's all said and done, it comes down to whether or not you enjoy the show itself. If you do, you are probably going to enjoy reading about it on Twitter even more. After all, there are a lot of moments that you can read about on the Twitter feeds that never make it to the show itself. To be honest, following the show on Twitter is actually far more interesting than sitting down and watching the series. You just never know what's going to show up next. Even if you don't usually follow much of anything on Twitter, it might be a good idea to pay attention to this one.
Tell us what's wrong with this post? How could we improve it? :)
Let us improve this post!