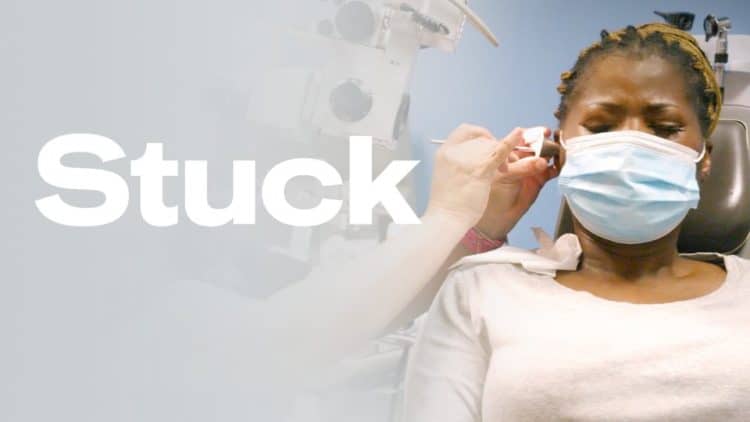 Over the last few years, TLC has introduced several shows that focus on people having various things removed from their bodies, and the network has recently added yet another one to its lineup. The new series, Stuck, debuted on TLC on February 16 and it's already gotten a lot of people talking. Stuck focuses on people who have gotten strange things stuck in their bodies and have had to seek medical attention in order to have them removed. Of course, those who are a little on the squeamish side may not appreciate what this show has to offer, but if you can stomach it, Stuck is definitely worth adding to your watch list. Keep reading to learn 10 things you didn't know about Stuck.
1. Patients Will Have Things Stuck In Some of The Most Bizarre Places
It's fairly uncommon for people to get things stuck in their noses or digestive tracks, but those aren't the only places the patients on Stuck will find things trapped in their bodies. Some of the cases on the show will feature people who have gotten things stuck in places like their ears and their rectums.
2. The Show Is Filmed In Different Hospitals
One of the things that's interesting about Stuck is the fact that it features cases from different hospitals in the United States. This is interesting because viewers will get to see how different doctors handle different cases. One of the hospitals featured on the show is the USA Health Children's and Women's Hospital in Mobile, Alabama.
3. You Can't Follow The Show On Social Media
Over the last few years, it has become increasingly popular for people to follow their favorite shows on social media. Sadly for Stuck fans, that won't be a possibility. The show doesn't have any of its own official social media profiles. Those who want to keep up with the show will have to follow TLC's social media accounts.
4. This Isn't The Only New Show On TLC
When COVID-19 first swept across the world, everything in the entertainment industry was put on hold which meant no new content. However, things are finally back in full swing and networks are taking advantage. In addition to Stuck, TLC has also debuted a new TV series titled Body Parts which focuses on patients who have lost a body part.
5. Many Viewers Feel The Show Is Too Gruesome
A show like Stuck is sure to make some people feel a little uneasy, but it looks like this series may have gone a little too far. After TLC released a trailer for the show, some people responded that they felt like it was a little bit too gross. That said, that is kind of the point of the show.
6. The Show Is Produced By 51 Minds Entertainment
Stuck was brought to TLC by a Los Angeles-based production company called 51 Minds Entertainment. While you may not be familiar with the company, there's a good chance you've heard of some of the shows it's produced. 51 Minds Entertainment is responsible for several popular reality shows including Below Deck and T.I. & Tiny: Friends & Family Hustle.
7. The Future Of The Show Is Uncertain
As of now, Stuck hasn't been renewed for a second season. However, since the series is still very early on in its first season, there's still plenty of time for an announcement to be made. That said, TLC has had a lot of new shows come out recently and it goes without saying that not all of them will end up being renewed.
8. Some Of The Situations Are Life-Threatening
Some of the cases on Stuck may seem a little comical at first, but the reality is that many of them are actually life-threatening. Doctors will have to race against time in order to ensure that their patients are able to leave the hospital safely and resume their normal lives.
9. You Don't Need to Have Cable to Watch The Show
People who don't have cable may be wondering how they can watch Stuck. The good news is that you have a few options. Stuck can be streamed on FuboTV, Sling, Philo, or Discovery +. Keep in mind, however, that none of these services are free although you may be able to do a free trial.
10. Viewers May Be Shocked By Some of The Objects That Have Gotten Stuck
Not only will the patients on stuck have things stuck in strange parts of their bodies, but the objects themselves will also be on the strange side. For example, one episode features a person who managed to get a sex toy completely lodged in their rectum. Fortunately, doctors were able to get it removed.