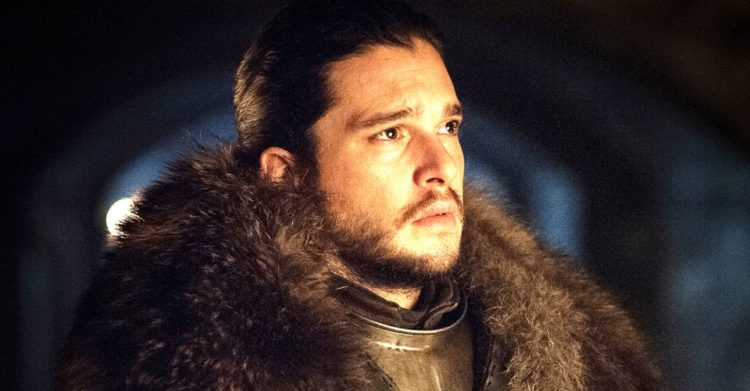 Over the last few years, the TV industry has really stepped its came up in terms of bringing great stories to the small screen. Many have argued that this is because TV is becoming more like film. Although this isn't a bad thing, it does make it more difficult to decide which projects should be turned into TV shows and which should be turned into movies. In fact, some people may be surprised to know that some of the most popular TV shows in recent years were originally meant to be movies. While the movies probably would've been successful too, I think most people will agree that these projects turned out much better as TV shows. Keep reading to see five TV shows that were originally meant to be just movies.
1. This Is Us
This is Us is easily one of the most popular shows of the 2010s/20s. Now in its sixth and final season, the series has given us one of the most intricate and beautiful stories of an American family. However, if a few things would've gone differently, the Pearsons would've never been on our TV screens. Instead, they would've been in Hollywood on the big screen. According to an article from People, the show's creator, Dan Fogelman, originally intended for This Is Us to be a movie about a set of octuplets who were born in the 70s and 80s. Fogleman said, "The reason I was struggling with [the film] wasn't the plot; it was about these characters and how I didn't want to 'beginning-middle-and-end' them. I wanted to do this continuous story — which felt very much like the theme of the show". As we know, he eventually decided to turn the story into a TV show and it was a great decision.
2. One Tree Hill
For almost a decade, One Tree Hill was one of the hottest shows on TV. The series followed a group of teenagers living in a fictional town in North Carolina. The initial storyline centered around two half-brothers who had very different upbringings. The show ran for nine seasons and was instrumental in establishing the careers of actresses like Sophia Bush and Hilarie Burton. If you've ever seen One Tree Hill, you may have a hard time envisioning the show as the movie but that was almost the reality. The show's creator, Mark Schwahn, began writing the story as a movie that was going to be titled The Ravens after the Tree Hill High School basketball team. After sharing the idea with some producers, the conclusion was that the story would work better as a TV series.
3. Game of Thrones
Game of Thrones had fans in a chokehold during its time on the air. The show is based on the book series A Song of Ice and Fire by George R. R. Martin and people wanted to see the story told on the big screen for many years. However, Martin felt like a movie — or even a series of movies — could never do his stories justice and many people would probably agree. During an interview with Entertainment Weekly, he said, "Even Tolkien took three feature films, and three Tolkien [novels] are as long as one of my books. That got me thinking, "How could it be done?" I knew it couldn't be done as a network television series. It's too adult. The level of sex and violence would never have gone through. I said, "The one way this could be done is by HBO." And when I met with David and Dan, we had the same ideas. When I left, I thought I was in good hands." The show ended up lasting for eight seasons and being one of HBO's most popular projects in recent years.
4. The Sopranos
There are lots of people who consider The Sopranos to be one of the greatest shows of all time. Initially, though, the plan was for the story to become one of the greatest movies of all time. The show's co-creator, David Chase, told Written By that he pitched the story as a movie.
He added, "The Sopranos was a feature pitch — and I call it a pitch because I did pitch this as a movie, which was a mobster in therapy having problems with his mother, who's also involved in some sort of a gang war or mob business problem. A few years after I came up with this pitch, I had one of my first meetings at Brillstein-Grey. My manager, Lloyd Braun, walked me to the elevator after the meeting and said, "I want you to know that we believe that you have inside you a great television series." Huh? I had never thought that way. I didn't care about creating a series. Really. But I was, I guess touched is the word. I was moved by this confidence." The TV format ended up working extremely well for the story.
5. Riverdale
Riverdale is based on the Archie Comics, so it's probably not too surprising that the first idea was to turn it into a movie. At first, producers were opposed to the idea of the story turning into a series, but it turned out to be the perfect decision. Riverdale is now in its sixth season and it's one of the most popular shows on The CW. While a film version could've been successful, it may not have left the kind of legacy that the show has built.movie