We love to watch Christina El Moussa on Flip or Flop every week – and every time HGTV brings us a marathon. It's not just because she has the most amazing style when it comes to decorating homes, but also because she always looks so amazing whether she's playing with her kids, shopping or working on one of her flip homes with her husband. Her designer shoes, her amazing handbags and her effortless chic style make us happy, and we thought we might take a look at some of her best looks to date.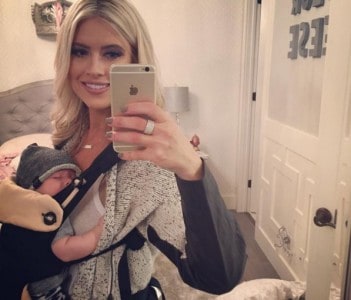 When she rocked the best accessory: Her Baby 
When her son was born last year, she decided that she would take to wearing him around. What a darling accessory he is, too. This sweet boy makes anything she wears look that much more amazing. We have to hand it to Christina El Moussa for choosing the cutest accessory of all; her baby boy, Brayden.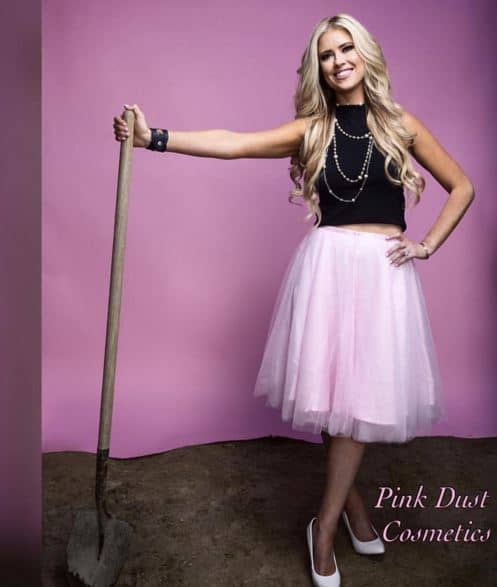 Tulle and a Shovel 
The quality is not amazing, but I had to take this photo from Christina El Moussa's Instagram account and share it. She might be the only woman in the world to rock a tulle skirt, heels and a shovel in a pile of dirt and look perfectly comfortable with all three. We love that about her.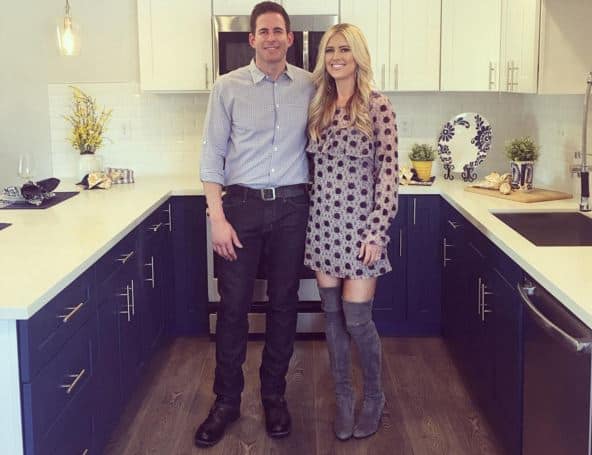 Those Stuart Weitzman OTK Boots
These boots are everything amazing that ever happened; I know, I have them. They are comfortable, effortless, chic and make anything look pretty darn amazing. We love how she paired them with this dress and then paired her entire ensemble with this two-toned kitchen. Now we want these cabinets.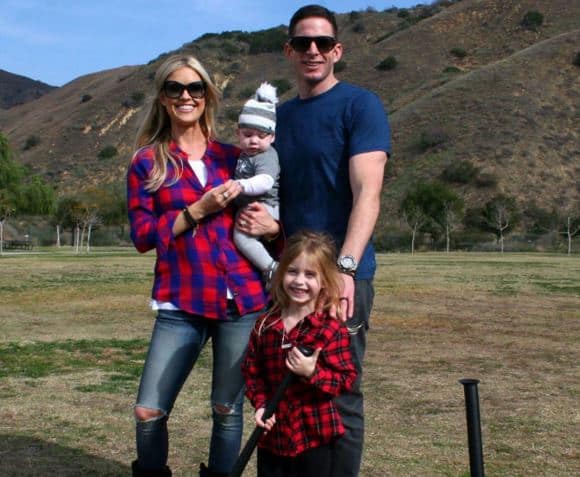 Family Affair
Nothing is more adorable than a photo of someone's little family spending a fun day at the park, unless they are all dressed alike. The only disappointment here is that Tarek did not get in on the party or the action with his own flannel shirt. We have to say we wish he would have gone flannel, but we still love this family.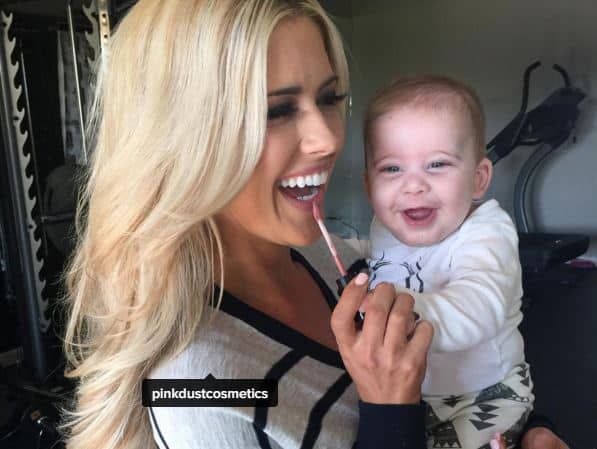 Makeup and A Baby
With four of my own littles, I know this is what mornings look like; a baby in one arm and makeup in the other. I just love that she's still making the effort to look good and not allowing the fact that she has a newborn baby at home make her feel like she no longer has to try to look good so she can feel good. Props to her for not letting motherhood slow her down in the least.