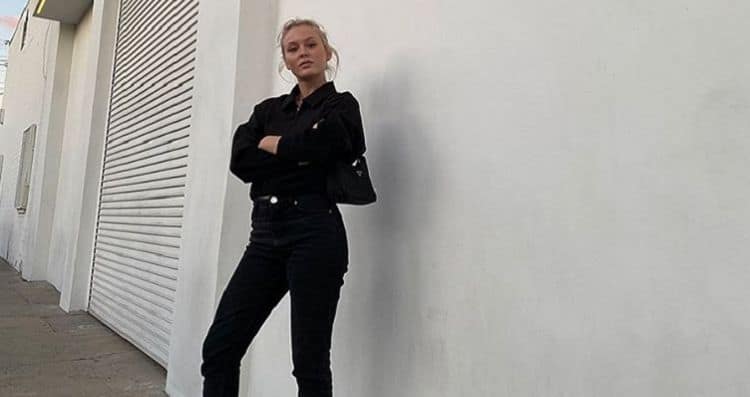 Zara Larsson is a multiple award-winning pop singer who was born in Solna, Sweden on December 16, 1997. She first shot to fame when she won 'Talang', the Swedish version of 'Got Talent', in 2008 when she was aged just ten. However, she didn't release her debut EP album 'Introducing', until January 2013. It consisted of five tracks and 'Uncover' was the most successful single from this album as it topped the charts in Sweden, Norway, and Denmark. She has since gone on to become a successful artist across Europe. Here are five more things you might not know about Zara Larsson.
1. She Nearly Died at Birth
In an interview, Larsson revealed that she had almost died at birth. She was born in Karolinska University Hospital in Sweden to Anders and Agnetha Larsson and was technically born 'dead' because of nuchal cord and had to be resuscitated by the medical team. Nuchal cord is when the umbilical cord becomes wrapped around the baby's neck and deprives them of oxygen. Zara Larsson made a full recovery and no lasting health problems as a result of this difficult during the delivery.
2. She is Dating Brian Whittaker
In 2015, Larsson made comments about herself and Brian Whittaker. However, she did not officially confirm she was in a relationship with him until 2017. Brian Whittaker is a model from the UK. According to comments she has made in interviews, the couple fell in love while contacting each other on social media sites, including Twitter, before they had even met. She had initially admired photos of him online and commented on them. They finally had their first date in a restaurant.
3. She Has Released Two Studio Albums
After her debut EP album, Zara Larsson has released another EP consisting of five tracks called 'Allow Me to Reintroduce Myself'. She has since released two studio albums. Her debut studio album 'I' was released in October 2014. Her second album 'So Good' was released in January 2017. The second album features collaborations with WizKid, Clean Bandit, and Ty Dolla Sign.
4. She is a Feminist
Zara Larsson has openly labelled herself as a feminist. She has frequently expressed her political and social views on social media and in interviews. On many occasions, she has been criticized for her views. She has defended her opinions and says that she doesn't mind if people disagree with her opinions as everyone has the right to their own beliefs and opinions. She has commented that her parents are highly educated with regards to social issues and this has helped her to form her opinions. She has also said that her parents support her expressing herself via social media.
5. She is a Big Hit in the United Kingdom
Although she is from Sweden, Zara Larsson has become a big hit in the UK. Her second album, 'So Good', reached number seven in the album charts in the UK. From this album, eight of her singles reached the top 15 in the singles charts. The most successful of these was 'Symphony' as this was her first number one single in the United Kingdom.