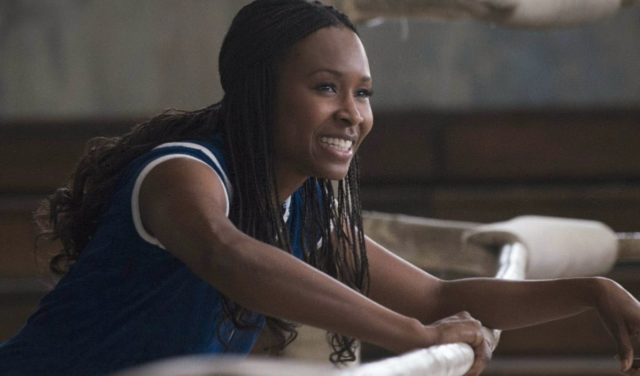 One of Hollywood's most fiery actresses is Sydelle Noel. She is best known for her role as Cherry "Junkchain" Bang in GLOW, a Netflix original about a female wrestling show that was popular in the mid-1980s. She has also starred in a few feature-length films, such as Captive and Retake. The most recent news on this talented woman involves her new Marvel film, Black Panther. In the film, she plays Xoliswa — a member of the all-female bodyguard force called the Dora Milaje.
Sydelle Noel believes that this movie will change Hollywood and help executives realize that black people are just as well-suited to starring roles as any other race. Sydelle Noel has talent, interesting views, and a pretty cool backstory. If you're planning to catch Black Panther next week (it comes out February 16th), or if you've already seen GLOW, you might want to know more about her. If so, check out these Five Things You Didn't Know about Sydelle Noel.
She Used to be a Professional Athlete
This actress started out with dreams of making it to the Olympics. She even went to the University of Georgia on a track scholarship and competed in many events. After graduating, she focused on the 100-meter hurdles and long jump. However, her athletic career was cut short when she suffered a stress fracture.
She Came to Los Angeles to Do Sports Modeling
After her injury, Noel fell into a 'funk'. She ended up laying around a lot, watching television, and generally not doing much. Luckily, her agent called her to give her an opportunity to do sports modeling in Los Angeles. After making it out to the City of Angels, it wasn't too long before she scored her first acting gig. And from there, it all snowballed — bringing her to where she is today.
She Trained with Chavo Guerrero, Jr.
Chavo Guerrero Junior is a professional wrestler, the third generation of his family to work for WWE. He helped Sydelle Noel learn all sorts of wrestling stunts for GLOW, such as how to perform rope springs without injuring herself. This professional training helped her out in the long run, too. She cites her time practicing alongside the wrestling star as one of the key factors that got her the role in Black Panther. She was able to impress at the audition using the fighting moves she learned for the Netflix hit.
She's a Monopoly Champion
If there's one thing that Sydelle Noel considers herself the best at, it is Monopoly. She is on record saying that 'no one can beat [her]'. With her college degree and overall intelligence, she's probably got a solid strategy to use in the game. Plus, her career as an actress has no doubt helped her with her negotiation and 'game face'.
She Strives for Female Empowerment
Sydelle Noel knew, after arriving in Los Angeles, that she wanted physically-demanding, empowering roles. She wanted to challenge herself and prove that women are perfectly capable of performing as these kinds of characters. Her most recent ventures into the entertainment realm, GLOW and Black Panther, both put Noel in an empowered position that crushes gender norms. After all, female bodyguards and wrestlers aren't really the norm.