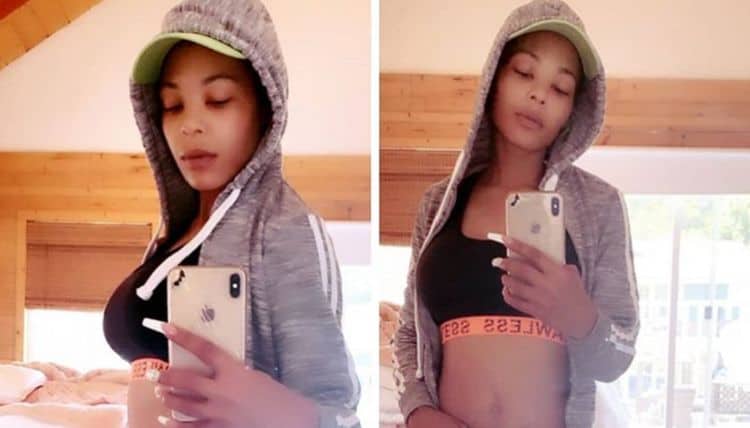 Moniece Slaughter is an American actress that is best known for appearing in "Love & Hip Hop:Hollywood," the popular VHI reality television show. She has recently been finding herself in the center of a variety of situations with her best friend on the show, and Moniece is a girl that can truly hold her own. She's become a popular character on the series for people who enjoy a little drama now and then. She hasn't received a lot of press, other than a few articles about her troubles with the girls on the series, but we have five things to share about her that most viewers don't already know.
1. This isn't her first rodeo
While Moniece doesn't have a lot of acting credits in her portfolio, she has had prior experience with reality television. Before she became famous on "Love & Hip Hop," she was the performer who sang the theme song for the reality television competition "America's Next Top Model" with Tyra Banks. She didn't actually appear on the show as a contestant, but hey, singing the theme song for a wildly popular TV show is truly a big deal.
2. She had a romantic relationship with Rich Dollaz
The two began dating in 2015. They seemed to hit it off and soon became a hot item, but the romance wasn't meant to be. The relationship continued on for less than a year, then the couple called it quits.
3. She's a songwriter
Moniece is a very talented musician. She not only sings, but she is also a songwriter. She has written songs for both Akon and Marques Houston. She comes from a very talented musical family so this isn't a surprise to anyone. Moniece's main career thrust has been in the music industry until becoming a part of the "Love Hip Hop" cast. It seems that she is expanding her repertoire and for now, she's doing very well for herself on the weekly series. We're certain that she will always keep her foot in the door in the Rhythm and Blues/Soul genre though, regardless of what other directions her path may wander.
4. She's had a diverse romantic life
Slaughter has a son named Kamron David Frederic with her ex romantic partner Lil' Fizz. She was also romantically linked with Rich Dollaz for just under a year in 2015. Moniece recently came out to the world and shared that she is bisexual at the time that she introduced her girlfriend AD Diggs. Diggs is a successful lady in her own right, running a sneaker shop that she named Digg the Kicks. Fans didn't know a lot about Slaughter's new girlfriend until just recently. There has been no talk of marriage just yet.
5. Moniece Slaughter is diverse in her abilities
We know that she has the capacity to be a loving and caring friend, but she can also go the other way if she's challenged too stiffly. She's on a good path for her career with the reality television show and her music career combined. She knows who she is and where she is going. She may not have it all mapped out in fine detail, but she has the confidence that it takes to know an opportunity when she sees it. We see Moniece Slaughter going for in her career as an entertainer.
Tell us what's wrong with this post? How could we improve it? :)
Let us improve this post!