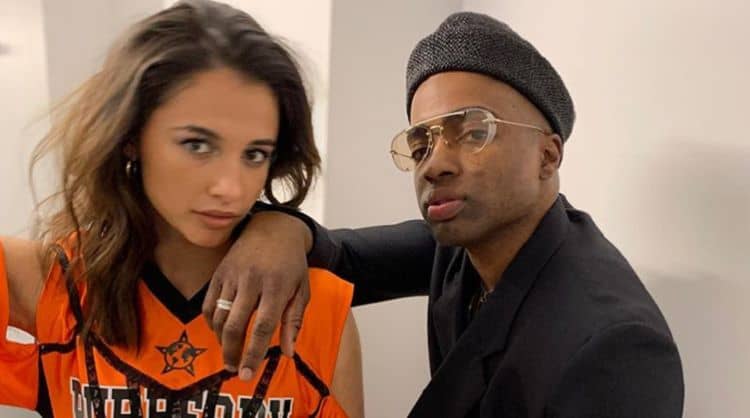 Naomi Scott is an English actress who has also released a couple of EPs as well as a couple of singles. Primarily, she is recognized as the actress who played Kimberly Ann Hart on the Power Rangers movie of 2017, which was a financial flop in spite of its attempt to appeal to the nostalgia of fans. However, in more recent times, she might be known to most people as the person who has been chosen to play Princess Jasmine in Aladdin.
Here are five things that you may or may not have known about Naomi Scott:
Her Parents Are Ugandan and British
Scott's mother is Ugandan, whereas Scott's father is British. To be exact, Scott's mother is an Ugandan of Gujrati descent. For those people who are unfamiliar with the name, the Gujrati are one of the numerous ethnic groups that can be found on the Indian subcontinent. They have a proud history when it comes to seafaring, which explains how they have come to make up an estimated third of the Indian diaspora. In fact, the statistics show that they can be found in more than 120 of the 190 or so sovereign countries in the entire world, which is impressive to say the least.
Comes From a Religious Background
Both of Scott's parents are pastors at a church in the London Borough of Redbridge. With this background, it should come as no surprise to learn that Scott has done some missionary work of her own. For that matter, she got started in her chosen career as a singer in the Bridge Church Youth Band, which provided her with the background needed to get similar positions in similar groups.
Disney Regular
Initially in her career, Scott was a regular with Disney productions. For example, her first role of note was on Life Bites, which was a Disney Channel UK original that was based on a Disney Channel Italy original with a similar name. Other examples ranged from Lemonade Mouth to her upcoming role as Princess Jasmine on the live-action version of Disney's Aladdin.
Cast in The Martian
It is interesting to note that Scott was cast in The Martian as a character named Ryoko. However, people who remember seeing the movie in the movie theatres will remember no such character. This is because Scott filmed her scenes but the resulting material never made it into the final cut of the movie.
Cast As the Pink Ranger
In 2017, Scott was one of the five people who played the leads in Power Rangers, which was a live-action movie based on the franchise of the same name. In the movie, she played the character Kimberly Ann Hart, who is remembered by fans of the franchise as the first Pink Ranger. Her part of the narrative focused on her efforts to change from being a mean cheerleader who had leaked a compromising photo of one of her team-mates, the seriousness of which she didn't realize until she was faced with the consequences of her actions.