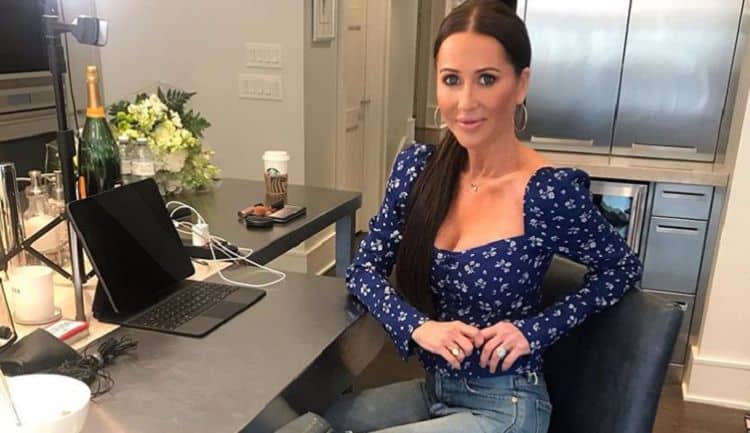 Jessica Mulroney is a successful Canadian stylist who has worked on several major productions including Good Morning America. Although she's had an impressive career, what she has become best known for is being Meghan Markle's best friend. The two met almost a decade ago when Meghan moved to Canada to take a role in suits. Jessica began styling her and the friendship grew from there. However, their friendship may be on thin ice after Jessica's recent racially insensitive comments towards social media influencer, Sasha Exeter. Jessica has since been fired from her position with Good Morning America, and her name has been plastered all over the internet. Continue reading for 10 things you didn't know about Jessica Mulroney.
1. Her Father-In-Law Is A Former Prime Minister
Jessica and her husband, Ben Mulroney, are often considered a power couple. Ben is also a native of Canada and world as a television host. He has also worked on Good Morning America. Ben is the oldest son of Brian Mulroney who is the former Prime Minister of Canada.
2. She Enjoys Reading
Even though Jessica's schedule is usually jam packed, she loves to read whenever she gets the chance. For lots of people, reading is a great way to relax and decompress after a long day. Now that she will no longer be working with Good Morning America, she will have a lot more time on her hands to catch up on some good books.
3. Fitness Is One Of Her Priorities
Jessica is in great shape, and she works hard to stay that way. Fitness is very important to her and she enjoys working out on a regular basis. Jessica hopes that her fitness journey will help motivate others, and she also enjoys sharing her workout routines with her followers on social media.
4. People Aren't Feeling Her Apology
Shortly after Jessica was accused of being tone deaf in regards to racism and white privilege, she issued an apology to Sasha Exeter via Instagram. However, most of her followers felt like the apology felt short. Many were turned off by the fact that she referred to her interactions with Sasha as a 'disagreement'. It seems that even in her apology, Jessica was missing the point.
5. She's A Mother Of Three
Over the years, Jessica has done a great job of balancing being a career woman and a mother. She and has husband have three children together: two songs and a daughter. Being a mother is Jessica's most meaningful job and loves spending as much with her children as she possibly can. Her children were also in Meghan Markle and Prince Harry's wedding.
6. She Likes To Keep Certain Things Private
As someone who has spent a lot of time in the spotlight, Jessica understands the importance of keeping certain things to herself. She says, "Listen, every person has to have a bit of privacy in their life. There are certain things I hold very dear and secret. There are things I'll never talk about for sure. My life is an open book, but there's always a few secret pages in the back that nobody will be able to read."
7. She's All About Staying Positive
Jessica is the type of person who likes to keep a positive mindset. When you live a life in the public eye, judgement and outside opinions come with the territory. However, Jessica feels that it is important to tune these things out and focus on all the good things instead.
8. She's Styled Celebrities
As a stylist, nothing says you've made it quite like getting the chance to work with celebrity clientele. With that being said, Jessica has built up a very impressive resume throughout the years and she has used her skills to style some very well-known celebrities. She has worked with people like Mindy Kaling and has even styled her for major events such as the Oscars.
9. She Loves Her Dog
If there's one thing that definitely earns Jessica some cool points, it's the fact that she's a dog person. However, that wasn't always the case. In fact, she was initially reluctant about becoming a dog mom. But now she is very proud of her sweet little fur baby named Miss Bruce Wayne.
10. She Doesn't Appreciate Being In The Tabloids
Jessica has spent a lot of time in the tabloids over the last several years, and unfortunately that doesn't look like it'll be stopping any time soon. Although there are a lot of perks that comes with the lifestyle she lives, constantly being discussed in the tabloids isn't one of them. She may not like constantly being discussed in gossip columns and rumor mills, but it's something she's come to accept.