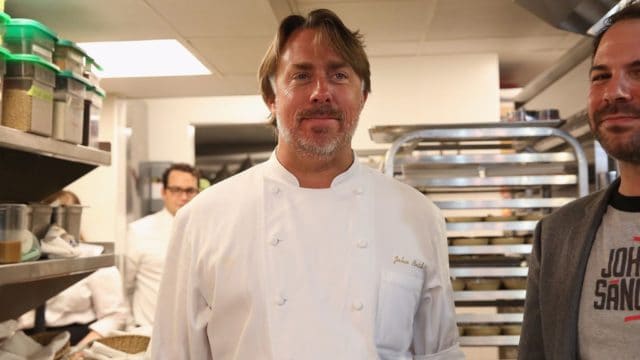 John Besh is a chef, a restaurateur, an author, a television personality, and a philanthropist. He was born in Meridian, Mississippi, on May 14, 1968. He is particularly well-known for his southern food and for preserving New Orleans' cuisine's culinary heritage. He has recently hit the headlines following claims of sexual misconduct and creating a culture of sexual harassment in the workplace. The allegations were made by 25 current and former employees of the Besh Restaurant Group, of which John Besh was the co-owner. Besh admitted having an extramarital affair in the workplace two years ago and has said he now wants to focus on the love he has for his wife and four sons. Following the allegations, he stepped down as CEO of BRG. Here are five things you didn't know about John Besh.
1. He is an Award-Winning Chef
John Besh has won several awards in recognition of his culinary talents. He won the James Beard Award for the Best Chef in the South in 2006. He also won a Food Arts' Silver Spoon Award in 2008. This was for his contributions to revitalizing New Orleans' culinary legacy.
2. He Has Written Four Cookbooks
John Besh has contributed to many cookbooks written by other people and he has also written four cookbooks of his own. In 20o9, his first book, 'My New Orleans: The Cookbook' was published. This was followed two years later by 'My Family Table: A Passionate Plea for Home Cooking'. He went on to publish two further cookbooks in 2013 and 2015.
3. He Was a Judge on the Food Network Challenge
Besh has appeared on many television shows. On one occasion, he was a judge on the 'Food Network Challenge'. This is a cooking television series in which professional chefs compete in timed challenges in their specialist areas. The prizes for winning this competition were $10,000 and a gold medal. The show was aired on the Food Network. Other shows in which he has appeared include 'Iron Chef America', 'Top Chef Masters', and 'The Next Iron Chef'. He was also the host of 'Inedible to Incredible'.
4. 'Besh Steak' Closed Following the Sexual Harassment Controversy
John Besh had a restaurant called 'Besh Steak' which was located within Harrah's New Orleans Casino. Unfortunately, Harrah's decided that they didn't want a connection with the sexual harassment allegations linked to the Besh Restaurant Group. They chose to sever ties and the restaurant closed in October 2017. He also had two other restaurants that have closed down in 2017, although this was unrelated to the allegations. These were the New Orleans restaurant 'Lüke' and the Mexican-inspired restaurant 'Johnny Sanchez Baltimore', which Besh co-owned with Aaróon Sánchez.
5. He is the Chef at Restaurant 'August'
While John Besh owns and manages many restaurants across the United States, the one in which he works as a chef is 'August' as this is his flagship restaurant. It is located in the New Orleans Central Business District. The menu consists of predominantly contemporary French cuisine and they pride themselves on the use of fresh, local ingredients. This restaurant has been featured in both 'America's Top 50 Restaurants' and 'Guide to America's Best Restaurants'.
Tell us what's wrong with this post? How could we improve it? :)
Let us improve this post!