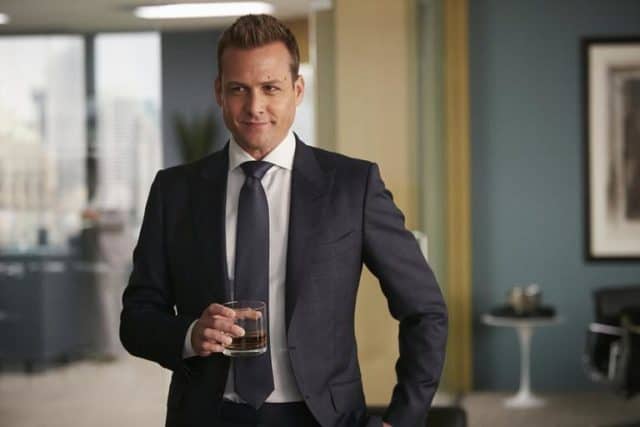 Obviously, the success of television shows depends on quality performances from lead actors. However, the other side of these performances is that many fans will assume the actors to be similar to their characters. Often, the actors are nothing like their characters but are simply delivering convincing performances. Such is the case with the extremely popular Gabriel Macht.
Macht has appeared in a number of major productions, but his starring role in Suits as Harvey Specter has earned him a considerable following. After years of acting as the suave lawyer, Macht has often found fans to be surprised when they learn he is very different from the character. To help clarify things, here are five facts about this incredibly gifted performer.
5. He has learned from other actors
Clearly, Macht has a great deal of natural talent and charisma. However, he has also developed his craft through the assistance of more experienced actors. Perhaps most importantly, he has learned a great deal from his father, actor Stephen Macht. He also credits John Travolta with teaching him a great deal about how to deliver powerful performances. He worked with Travolta in A Love Song for Bobby Long in 2004.
4. He is well trained
Although Macht's education by seasoned actors has been invaluable, it is not the only education he has received as an actor. He has also pursued formal education to help him hone his craft. After he was accepted into the school's drama program, Macht enrolled at Carnegie Mellon. Obviously, investing in a quality education has paid off for him.
3. His talent emerged very early
Most actors require many years of hard work and training in order to reach a professional level. Others, like Macht, are seemingly born with a gift for acting. His career began when he was only 8 years of age when he appeared in Why Would I Lie? His talent was quickly recognized, as he was nominated for the Best Young Motion Picture Actor Award for the role. Interestingly, he was credited as Gabriel Swann in his early performances.
2. He is close friends with Sarah Rafferty
The connection between Macht's character and Rafferty's character on Suits has been one of the most attractive aspects of the show for fans. In addition to their talents as actors, this chemistry is so clear because the two are great friends in real life. The two actors have been close for over 20 years. Their friendship dates back to the Williamstown Theatre Festival in 1993 where they first met.
1. He is a vegetarian
Fans who believe Macht must be similar to his character on Suits will be surprised to learn that he is incredibly environmentally conscious. He has been a vegetarian since 2008 and lives as green as possible. This lifestyle is difficult, but made easier by the fact that his wife, Jacinda Barrett, is devoted to the same ideals.
Final Thoughts
Gabriel Macht has emerged as one of television's most popular actors thanks to his performances on Suits. However, fans should not conflate the actor with the character. In his personal life, Macht is a thoughtful and environmentally conscious person who has been a vegetarian for nearly a decade. What he has in common with his character, however, is immense talent. Macht has received acclaim for his performances since he was only 8 years of age. Given the incredible reception of his work in Suits, there will likely be no shortage of roles available to the actor in coming years.