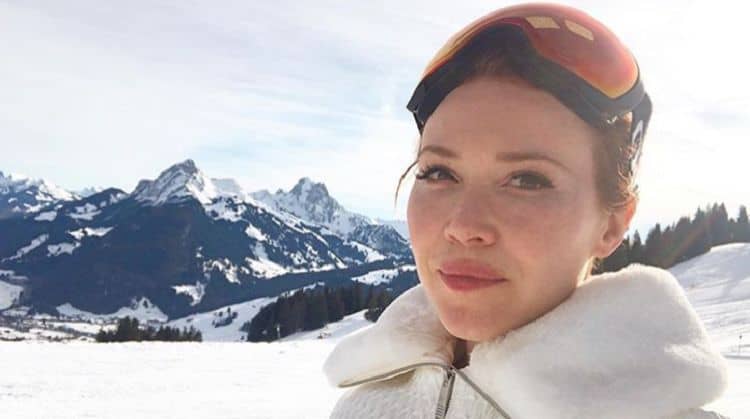 Daisy Lewis is a British actress who has demonstrated an interest in directing and writing as well. A lot of people will know her for playing the part of the outspoken Sarah Bunting on Downton Abbey, which is a role that resonated with her own thoughts and opinions. With that said, Lewis's name has recently come up in the news because Tatler magazine wrote an article stating that Lewis seemed like she would be "fun in bed," which was rather tasteless to say the least. As a result, Lewis spoke out about the issue on social media, thus prompting the publication to issue an apology for what had been written.
Here are five things that you may or may not have known about Daisy Lewis:
Studied English Literature at King's College London
Lewis studied English literature at King's College London. Like its name suggests, the school was founded in 1829 with the patronage of the British monarch of the time, who was George IV. It is interesting to note that King's College London was founded as a secular institution with the support of Jews, non-Anglican Christians, and people who had been influenced by the philosopher Jeremy Bentham, which happened because both Oxford and Cambridge accepted no one but the sons of rich Anglicans as students at the time.
Wrote for Newspapers Before Attending King's College London
Before she attended King's College London, Lewis was known to have written for a couple of newspapers. The first was The Sunday Telegraph, which is actually published on a seven-day basis but might be better-known for being the sister paper of the much more famous Daily Telegraph. The second was The Art Newspaper, which is interested in various aspects of cultural policies, with examples ranging from the legal to the political.
Was a Member of the National Youth Theatre
At one point in time, Lewis was a member of the National Youth Theatre of Great Britain, which is a registered charity that believes in using theatre to help in the development of children. Ever since it was founded in the mid 1950s, said institution has managed to build up a rather spectacular reputation for itself because of the sheer number of famous actors and actresses who started out on its stage. Some examples include but are not limited to Daniel Craig, Idris Elba, and Kate Winslet. Furthermore, it is interesting to note that some musicians such as Ed Sheeran got their start at the National Youth Theatre as well.
Had TV Debut in After You've Gone
Lewis's first role on the TV screen was in After You've Gone, which was a British comedy that managed to bring in respectable numbers in spite of the fact that it was competing with the much better-established Coronation Street. While Lewis's role on the TV show was no more than a minor part in a single episode, it was nonetheless followed by a series of appearances in other TV shows, with examples ranging from Doctor Who to Pusher.
Played Mary Churchill in Churchill's Secret
Recently, Lewis played the part of Mary Churchill in a TV movie called Churchill's Secret. The TV movie was centered around a stroke that Winston Churchill had in 1953, which resulted in serious fears of his death but was nonetheless concealed with the cooperation of the British newspapers. Churchill's Secret focuses a great deal on not just Churchill's recovery from the stroke but also the internal conflicts of the Churchill family, which are not helped by the inherent stress of the situation.