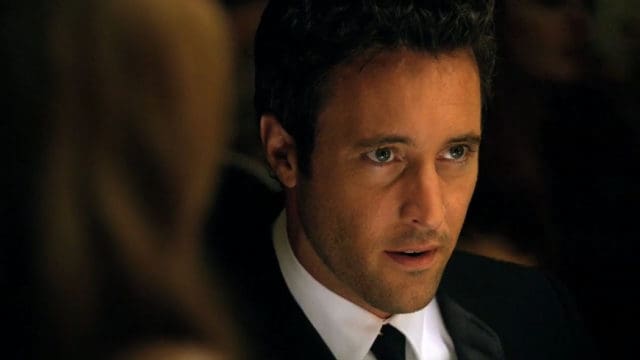 Some actors have the good fortune to find a role which suits them perfectly at the outset of their careers. For others, finding the right production to bring them fame and fortune is a longer process. This is not an indication of lesser ability or a lacking work ethic; many talented actors live in obscurity simply because they never found the right part. This was a significant fear of the now famous Alex O'Loughlin, whose starring role on Hawaii Five-0 has established the Australian actor as one of television's most capable stars.
O'Loughlin struggled for years to achieve the success he enjoys today. After years of finding himself in poorly written and swiftly cancelled productions, he was brought in as the Steve McGarrett on Hawaii Five-O. His talent and potential were clearly appreciated, as he did not even audition for the role. While this show has earned him a significant fan base, many people do not know about the many challenges, twists, and triumphs of his life thus far. Here are five of the most interesting facts about Alex O'Loughlin.
5. He has done theater work
While today O'Loughlin may be one of the brightest shining stars on television, there was a time when his acting was seen only by live audiences. He began his career by performing in theater productions in Sydney. These were no middling performances, either. He was cast in plays written by some of the greatest playwrights the world has ever seen, such as Leo Tolstoy and Anton Chekhov. Luckily for his fans, he eventually made the switch to film and television.
4. Alex O'Loughlin Net Worth
Remarkably, O'Loughlin has starred on the wildly popular Hawaii Five-0 remake since it began in 2010. Given the production's success, it is no surprise that its leading man has earned an impressive income over the years. Today, his net worth is estimated to sit around the $7 million mark. While O'Loughlin appeared in a respectable number of films and shows prior to landing this part, most of his income can be attributed to this role. As the show has been renewed for an eighth season, one can expect his personal wealth to continue to rise.
3. He has worked hard to hone his craft
While his early work in theater productions may have given him invaluable real-life experience, O'Loughlin has also invested in a formal education. He attended the esteemed National Institute of Dramatic Arts from 1999 to 2002. After completing his full-time studies, he graduated with a BA in Acting. This facility has produced some of Hollywood's biggest stars, including Cate Blanchett and Mel Gibson.
2. He has struggled with mental health
It may come as a surprise to some that the rugged, confident Australian O'Loughlin has had some serious struggles with mental health. However, it is important to know that these issues affect people of all demeanors and from all walks of life.
O'Loughlin has stated that he was diagnosed with Attention Deficit Disorder (ADD) and Obsessive-Compulsive Disorder (OCD). He stated that these conditions have sometimes put stress on relationships and made it difficult for others to fully understand him. However, he stated that his OCD rarely affects his life now, although it went untreated throughout his childhood.
1. He is passionate about helping others
O'Loughlin is not simply content with his fame and fortune. He is also quite driven to help others, as evidenced by the fact that he has been a registered organ and tissue donor for many years. More importantly, he has found a way to use his status to help the cause.
O'Loughlin is now an ambassador for Donate Life America, an organization committed to increasing awareness of the great need for organ donors. As an ambassador, he has done a great deal of press to highlight how important this cause is. It is quite remarkable to see someone take time out of such a hectic schedule to do as much as possible for those in need.
Final Thoughts
Often, people look to the stars of television and film only to be disappointed by their questionable personal behavior. Luckily, fans of Alex O'Loughlin have nothing to worry about. In addition to being a highly talented and successful actor, O'Loughlin is an individual who is passionate about helping others. He has learned through struggle, effort, and education that anyone can achieve their dreams. As his fame increases, hopefully more people will begin to understand just how remarkable a person O'Loughlin truly is.
Tell us what's wrong with this post? How could we improve it? :)
Let us improve this post!