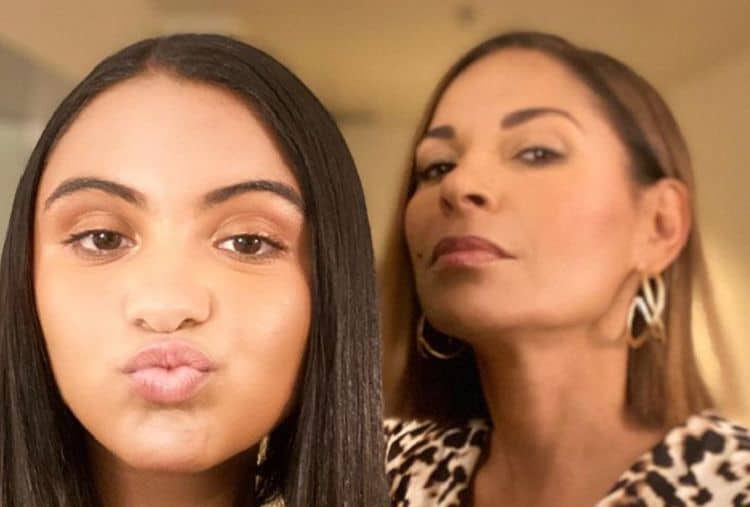 There is no arguing with the fact that Salli Richardson-Whitfield has had a long and successful career in entertainment. While she has been open and exposed to the camera and other media mechanisms over the course of a career, much of her life remains shrouded and well-kept. We can't really blame entertainers for wanting certain parts of their lives to remain private. They give so much of themselves through their work. However, whenever there is a chance to dig a little deeper in order to learn a little more, of course, we take it.
Currently, Salli is a part of the star-studded cast of the hit television series, Eureka. She plays the role of Dr. Allison Blake and fans are just loving her. But, how much do these fans really know about Salli Richardson-Whitfield?
1. She Recently Gave Birth to Her Second Child
While it is not uncommon for actresses to give birth late in their careers, some people were shocked to learn that Salli was about to give birth when the new broke. She has a new son named Trey whom she constantly dotes over. She says that maybe it's the fact that he is the second and that he came so late in the game, but she is madly in love with him. She talks about how smart he is and that he is already behaving like a kid instead of an infant.
2. She Got Her Start in Stage Acting
Every actor and actress have their particular path that they took to get to their current destination. With Salli, it was the theater stages in her native, Chicago, where she honed her skills and fueled her passion for acting. Salli says that in some ways she misses theater, but she loves film because it allows her to be very specific and hit the mark every time. She has alluded to the fact that she will be returning to the stage soon, although she would not reveal what she will be performing in.
3. She Learned the Film Craft Through Doing Industrial Films
Salli admits that she learned most of the technical aspects of acting, such as hitting marks and playing to the camera from doing industrial films. She revealed that McDonald's would do a lot of films there in Chicago, and she said that while shooting she would actually have to be cooking at the same time, all while making sure she hit her marks. So, by the time she did Prelude to a Kiss, she has mastered most of the technical elements.
4. She Was Elisa Maza in Disney's Gargoyles
Although Sallie has been taking on roles in Hollywood since the early 1990s, one of her most memorable roles was one in which fans never saw her face. She did the voice over for the character, Elisa Maza in the Disney cartoon, Gargoyles. She said that after that voice over she never did another one, but she is open to doing one in the future. Actually, she is currently doing voice over auditions.
5. She Initially Turned Down the Audition for Eureka
Salli says that she absolutely loves Vancouver, which is where they shoot Eureka; however, she says that she initially turned down the audition for the role because she did not want to be away from home. She said that it is not easy to shoot there either. Fortunately, the role kept coming back around to her until she decided to accept the invitation to audition and the rest is history.