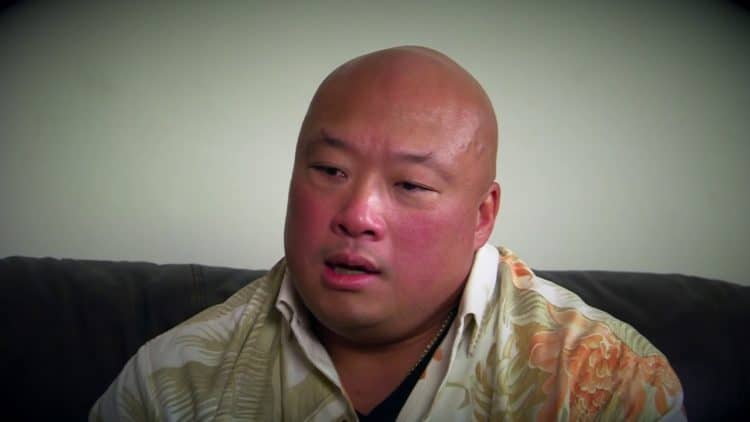 There are plenty of talented actors in the world who don't get nearly as much credit as they deserve. King Lau is one of them. He has been acting professionally for the last 20 years and he has been a part of some very important projects. Although he hasn't always had the biggest roles, he is proof that even the most minor appearances can be impactful. He is most recognizable from his role in the TV series The Romeo Section, but he has also been in popular shows like Millions, The Flash, and Supernatural. He also got a major opportunity in 2020 when he was cast in the live action remake of the Disney movie Mulan. Here are 10 things you didn't know about King Lau.
1. He Was Born In Hong Kong
King Lau was born in Hong Kong to a mother who worked in a garment factory and a father who was a steel worker. He spent the first few years of his life in Hong Kong before relocating to Canada with his family where he was raised. King is ethnically Chinese.
2. He Was A Professional Wrestler
King has had more cool experiences during his lifetime than some people can even imagine. In addition to being a professional actor, he also had a successful career as a professional wrestler. In fact, he is the first person of full Chinese ethnicity to become a professional wrestler.
3. He Studied Religion
There was a time in King's life where a career in the entertainment industry was completely unimaginable. When he went to college, his plan for the future was to become a religious studies professor. As we can see, life had other plans for King and he eventually changed his plans to focus on wrestling.
4. He Is A Doctor
There are some people who believe that once a person finds a certain path they should stick to it, but King Lau is a perfect example of how it's okay to explore multiple options. Although King didn't go to traditional medical school, he is still a doctor in his own right. He practices traditional Chinese medicine and acupuncture.
5. He Used To Play Football
Wrestling may be the sport that took King the furthest, but it isn't the only one he played. He was always very athletic growing up and he spent several years playing football. His days as a competitive athlete may be over, but King still likes to stay as active as he can.
6. He Likes To Read
Being willing to learn is an important quality to have no matter what you do in life, and it's one that King Lau proudly possesses. He loves to read and is always on the lookout for a good book. With that said, his busy schedule probably doesn't leave him with much time to read for fun.
7. He Is A Low-Key Person
At this point, King Lau has spent the majority of his life working in the spotlight in one way or another. Surprisingly though, he has never been the type to relish in his celebrity status. King has always been a fairly private person and he rarely does any interviews. With the pressure that comes from working in entertainment, it's easy to see why some people prefer to stay private.
8. Family Is Important To Him
No matter how much success King has achieved over the years, one thing he could never forget are his loved ones. He comes from a close knit family and has maintained that closeness over the years. He has an especially tight bond with his siblings. Although it doesn't appear that he has any children of his own, King is a very proud uncle.
9. He May Be In A Relationship
Even though King has kept his personal life to himself over the years, some of his Instagram posts suggest that he is in a relationship. He's posted a few photos with a woman named Mazarine Moon and the two seemed to be an item. It's been a couple of years since he shared a photo with her, but the fact that he hasn't deleted the old ones could mean they're still together.
10. He Is A Fan Of Rock Music
Music is one of the very few things that has the power to legitimately break down barriers and connect people from all over the world. Music has played an important role in King's life and he is a big fan of legendary rock bands such as Metallica and Kiss. At one point in time, King even played the guitar although it's unclear how far he took the hobby.