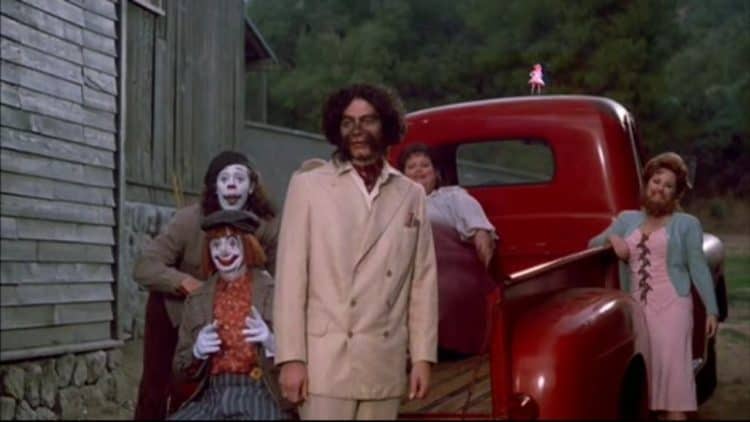 Sometimes it's easy to misplace actors when thinking about certain movies, either because they were in the background more often than not, or maybe because they were surrounded by other celebrities that made it difficult to see the individual. But Benicio Del Toro does tend to stand out sometimes, and usually, because he has a very interesting style all his own that's hard to miss. But there are movies that might be easy to forget that he was in for a few reasons since he's had a pretty long history in the business and has had great roles and flops that didn't exactly get remembered as much as others. For instance, in movies such as Sicario and The Usual Suspects, he's extremely hard to forget since he's a big part of the cast, but in other movies, it might be easier just because he's around a lot of other actors, or because he's not easily recognized. But given the number of movies that he's completed during his career, it's easy to think that there are a few out there that a lot of people don't know about.
Here are a few movies you might have forgotten that Benicio Del Toro took part in.
5. Snatch
There were so many celebrities in this movie that it was hard to keep up with them all at times, and despite being one of the first to be seen, Del Toro managed to fade into the background very quickly since he was in the first scene and then showed up occasionally until his character, Frankie was finally killed by a character named Boris the Blade. It wasn't exactly a good death, as it was more like an after-thought since Boris simply shot him and then chopped off his arm to get a case that Frankie was carrying with him. But apart from that, his character was fun up until he became a little less important.
4. Savages
It's likely that only those that have found this movie have remembered it at this point since it was kind of forgettable in a very big way. But playing second in command to Salma Hayek's character kind of forces Benicio to take on the role of a stone-cold psycho that does anything and everything to make sure he's covered, which means turning on his boss at one point. The kind of character that's hard to trust appears to be something that Benicio manages to play quite well, as the crazed and manic types of characters are something he's specialized in over the years. Lado certainly isn't a balanced individual.
3. Big Top Pee-Wee
Forgetting this movie is kind of up to those that are fans of Pee-Wee Herman and those that just find him a bit amusing since this movie didn't have nearly as much charm as the first one did. But playing Duke, the Dog-Faced Boy is an easy role to forget since it was so hard to figure out that it was Benicio, to begin with. It doesn't help that this was filmed a while ago as well, but as people take a closer look, they can likely see the actor behind the added hair and makeup. It wasn't the biggest or even most important role that he'd ever played, but as one of the circus folk, he did pretty well.
2. The Fan
His character in this movie was kind of a means to an end, an obstacle that had to be taken out of the way as Robert De Niro's character, Gil, ended his life in order to ensure that his favored player, portrayed by Wesley Snipes, got to have his favorite jersey number. It kind of feels like actors being brought in for bit parts is a bit of a waste of time now and then, but when it creates further conflict and showcases just how nuts one character is then it's definitely worth it. But Juan Primo was kind of a jerk character, despite the fact that he was also necessary to show the depths of Gil's insanity.
1. Swimming with Sharks
The character of Rex isn't exactly remembered in this movie by a lot of people since he wasn't the most important character, but he was there is the point. The rest of this movie is enough to keep some people from wanting to have anything to do with the film industry, while others might figure they can handle it. The act that Kevin Spacey and Frank Whaley put on is insane but it's also kind of brilliant since it might not be entirely real, but it would certainly get people thinking of what they might expect. Hey, if that's not how it goes then a lot of people are bound to breathe a sigh of relief.
He's become a great actor in his time, but like everyone else, Benicio Del Toro can fade into the background now and again.