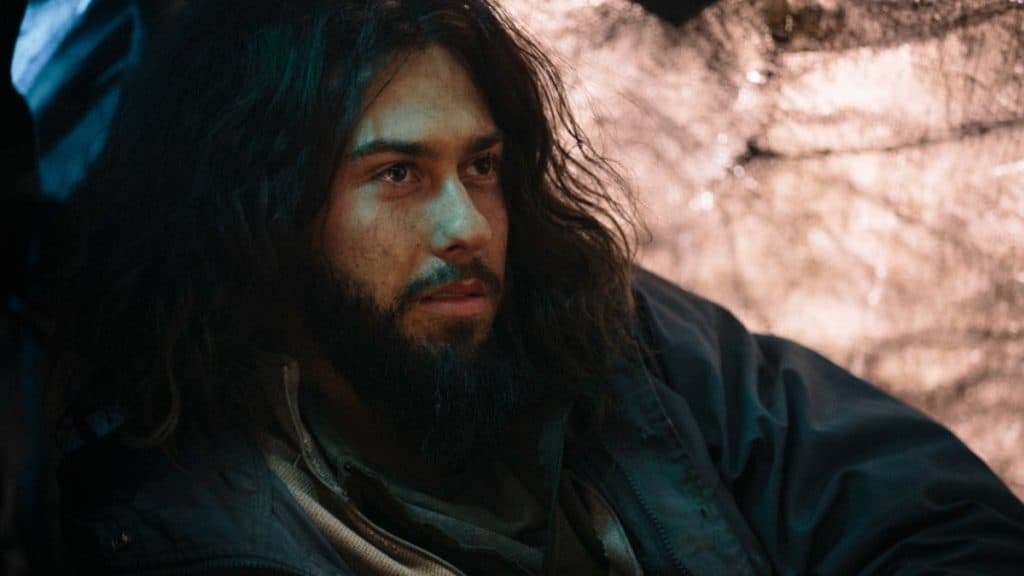 It's hard to say that we feel that sorry for some characters in the movies since one way or another their lives either start getting better by the end or they at least find some sort of resolution. There are those that don't find this though and tend to end up even worse than they started. But in a lot of cases, it's still possible to feel sorry for these characters since they're doing their best with what they've got and are bound to come back just as strong, if not stronger, at some point since the movie they find themselves in is about a redemption arc or a road to revelation, or maybe even both since otherwise they wouldn't be worth noticing as more than a supporting or extra character. Sympathy for any character, no matter if they're one of the most innocent or most diabolical in the movie, is usually possible with a writer that can make that character appear worth the emotion. Of course, the actor has the biggest responsibility since if they're not genuine or otherwise convincing in their role then it's nearly impossible to feel anything for a character. In 2020 people have been either lacking in the sympathy department or have been doling it out left and right as much as they can, even when it comes to the movies.
Here are five movie characters that it's been the easiest to feel sorry for in 2020.
5. Eric – Mortal
Quite a few people thought that this movie was lacking in the necessary storytelling components it really needed to work on a level that would make it anything but a tired old tale about a young man that had no idea where he came from or why he had such awesome power at his disposal. What was known was that the power was slowly but surely killing him each time he used it, but by the time we factor in the Norse mythology angle it started coming together. Once Eric found the hammer and other items it appeared that he'd found the missing pieces of his person, and might have even been allowed to be happy, but once the woman he cared for was shot in the head it was time to just run and be afraid of him instead.
4. Chris Cringle – Fatman
This is another movie that people don't feel too strongly about, but the role of Santa Claus has been seen to wear heavily on those that accept the role over the years, but not quite like this. Chris Cringle is a guy that's seen the passage of entire eras and he's grown tired of it now and then since people have come to not believe in him or worse, make a mockery of what he stands for. When one spoiled kid orders a hit on Cringle after getting a lump of coal for Christmas due to his bad behavior, he and the assassin make it clear that they have it in for Father Christmas and don't hide the fact that they want his life for the slights that they were given, in their eyes.
3. Scott Carlin – The King of Staten Island
Scott has a lot of issues to deal with, a good number of them that are his own and that require a lot of patience and self-reflection. Through a good part of the movie he does his best to deflect any responsibility for how he behaves onto others, but that changes when he moves into the firehouse with Ray when they get kicked out of his mom's home. Once they bond, things start looking up since Scott begins to realize just what it is that he wants in life and what's most important as he starts to think about others and not just himself and his own needs. He's an easy character to feel sorry for, but from a place of pity to begin with.
2. Crystal Creasey – The Hunt
Sometimes when people are pushed they do stupid things, much as Athena and her companions did in making sure that ManorGate would become a real thing, even if it was or wasn't, to begin with. In this current era, it's still not entirely wise to joke about certain things where they can be seen. Of course, that opens up the idea of being able to joke around in whatever manner we want, but for the sake of this movie, it was not a smart move. A worse move was not doing the kind of research that would have brought up the fact that Crystal had been a soldier and knew what she was doing when it came to survival.
1. Cecilia Kass – The Invisible Man
Think about it for a moment. Her husband faked his death, then started to terrorize her using his invisible suit to make it look as though she was crazy and was a threat to those around her. How in the world could a person not feel sorry for this woman and hope that she would eventually get her payback? The Invisible Man has always been a story about a madman, but this reboot definitely took it to a darker place.
It's still fairly easy to feel sorry for fictional characters.