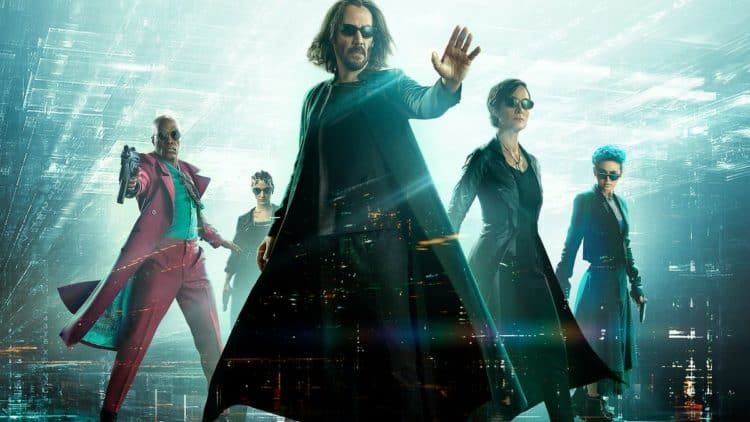 There's not much doubt that Matrix Resurrections has been a point of contention for a lot of people that were excited to see it and those that felt that it wasn't needed, but while that argument is still ongoing, one idea that a few people might have been kicking around is the possibility of seeing a few origin stories pop up, even if they're just short stories and perhaps even part of an anthology. Seeing where people came from, how they 'woke up' and how they came to be a part of the group would be kind of interesting since throughout the history of The Matrix it's fair to say that articles have been written, histories have been developed, and plenty of fans are fairly sure that they know as much as they want to about the characters. But to see their origins, to see how they came to be, whether they're a part of the Matrix or are actual humans kept in the pods, would be interesting enough to see unfold on a streaming show. Here are 5 characters that could benefit from an origin story.
5. The Merovingian
This character would be intriguing to learn about largely because at one point he appears to be a major character in the Matrix, but once Resurrections came around he was a dirty, foul remnant of the suave and sophisticated individual he used to be. But learning how he came to be such a major player in the Matrix would be nice, and it would be great to see how he and Persephone came to be together and the times they went through to bring them to the type of situation they were in back in the second movie. It would also be nice to see what caused the kind of downfall that was seen in the last movie.
4. Niobe
Niobe is just an interesting character, to begin with, and it's fair to say that it might be cool to see how she got to be the way she was in the original trilogy. It would even be cool to see how she learned how to pilot a mechanical line since that came in handy during the third movie. Plus, the relationship between her, Morpheus, and then Lock would be interesting enough to look into just to see what might have happened. To think that all three of them might have been friendly toward each other at one time is kind of amusing, but it could also explain a lot from the movies since going further into their relationship might explain more than people realize.
3. Agent Smith
It's true that he's a part of the Matrix and likely started as just another program that was there to serve the machines, but there is a theory that he was the original 'One' that was said would be born inside the Matrix. Even if that theory doesn't exactly pan out, it would still be fun to see the initial rise of the agent and to see how many different times he had to interact with Neo, Morpheus, and so many others if Zion was destroyed multiple times. It would also be intriguing to see how many different evolutions Smith had to go through to become the person that fans saw in the original movie.
2. Trinity
Witnessing the awakening of each individual that had such a huge impact on the story would be all kinds of great since the initial movie slammed everyone into the plot with a few lines here and there of exposition that might give a backstory or make things just a little more interesting. Trinity became a big person of interest in the most recent movie, so perhaps it would be great to find out more about her while she was still hooked into the Matrix, and before she found Neo. It could go a long way toward explaining how she came to be so powerful in Resurrections since this is still a big point of discussion with some fans.
1. Morpheus
Morpheus had a spotlight on him right up until Neo started taking on more of the show since he was the guy that was leading the group that was seeking out Neo, he was the captain, and he did have a seriously large sense of purpose that drove the story for a while. But seeing how he started, how he gained his purpose, and how he maintained it for so long would be a great story to tell since it would no doubt become a little manic at points since it's very easy to understand how Morpheus would have to convince others and even himself that his belief in the One was bound to be validated. Learning more about Morpheus would give rise to the kind of story that might serve as a prequel to the Matrix. Learning more about the characters in The Matrix movies could easily bust the world wide open and create even more ideas.