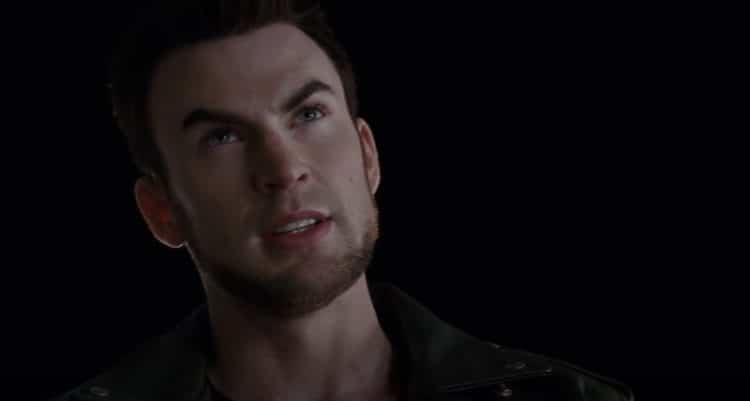 It might be tough to think that anyone could forget that Chris Evans when it comes to his movie appearances, but given that his look has changed in various movies it's easy to think that the mind might wander now and again. There are some movies that he's gone way out of character for what people expect, but forgetting that he was in the movie altogether is kind of difficult to imagine. There are those movies that people don't remember as well though that Chris has been in, either because the movie wasn't that big of a deal or because he played a character that was kind of there and then gone so quickly. Then there are those movies that weren't bad but weren't necessarily good enough to really pay attention to, meaning they might have come out at the same time as one or more blockbusters and therefore were overshadowed in a big way. Chris has become such a huge star that it's difficult to think that anyone would forget what movies he's been in, but it still happens.
Here are a few movies that you might have forgotten Chris Evans starred in.
5. Gifted
When it comes to kids there are so many difficult issues to deal with that one can become a little overwhelmed at times. Frank, played by Evans, is the uncle and guardian of Mary, the daughter of his deceased sister, who is also a math prodigy that is several levels above her elementary school classmates. When Mary's maternal grandmother attempts to send Mary to a private school and take her from Frank's custody it becomes a struggle since Mary feels betrayed that Frank let her go. In the end however Frank reveals that his sister solved a difficult math equation that means a great deal to Mary, but will only hand it over if Mary is allowed to come home.
4. Cellular
When a woman and her family are placed in danger by a videotape that her husband took showing the illegal actions of several dirty cops she somehow makes a call that reaches the cell phone of Evans' character, thereby involving him in a dangerous situation that is well above his experience given that Evans' character is the type of guy that means well but isn't that great with responsibility. In an effort to keep the woman alive however he not only breaks the law a few times but also goes above and beyond to keep her alive and to expose the dirty cops in the process. All in all, this isn't a bad movie but it could use another look to see what could be improved.
3. The Losers
When a group of specialists is set up after helping to take down a drug lord they find themselves adrift with nothing to do but go after the person that tried to kill them, using a connection to the same drug lord in order to make it happen. The action that's created in the process is over the top and definitely not that realistic, but it's fun all the same as the impressive cast of this movie ends up causing more destruction than one might feel is necessary when it comes to clearing their names and stopping an absolute catastrophe from happening. With the cast that was brought together for this movie, it was a lot of fun even if it was heavily criticized.
2. Not Another Teen Movie
Trying to count all of the teen movies that are being spoofed in this feature can be a little difficult unless you happened to have grown up watching a lot of them and recognize the different scenes for what they are. Evans plays the stereotypical jock of course and the main thrust of the movie is that it follows She's All That as Evans' character, Jake, as he tries to find a way to make Janey Briggs into the next prom queen. The movie spoofs everything from The Breakfast Club to American Pie as it jumps from one movie to another in an effort to get the maximum amount of laughs.
1. Scott Pilgrim vs. The World
As an evil ex, Lucas Lee is kind of easy to forget since he's a there and gone again type of character that Scott has to fight in order to win Ramona's love. But the thing with Lucas Lee is that he's more of a bully and less of a real character since his whole part kind of comes and goes so quickly that one can easily forget that he had a part in this movie. Plus, this is the kind of role that Chris doesn't appear to play all that often but can do well since he comes off as a mega-jerk that can't help but take the challenge to look as cool as he can in front of everyone.
It's possible to forget any actor at one time or another.played a character
Tell us what's wrong with this post? How could we improve it? :)
Let us improve this post!