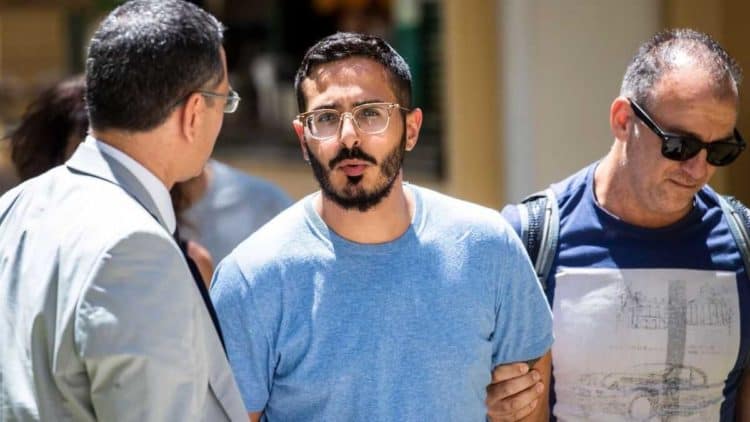 Trust issues just don't stem out of nowhere. We know of stories about notorious con-artists and scammers who have betrayed the trust of countless of people, and we aren't hearing the end of it yet. It pays to be vigilant about your surroundings and to always leave some room for doubt, especially when you are just in the stage of getting to know someone. Documentaries are always great eye-owners that expose us to real-life scenarios. The gut wrenching and unbelievable ones never fail to make a mark. It's high time we create awareness and spread the word about the illicit activities that have victimized numerous innocent people. Here are five important documentaries about fraudsters to add to your next watch list:
5. Sour Grapes
The bewildering crime documentary followed the wine fraudster, Rudy Kurniawan, who started out participating in major wine auctions until he gained the friendship and trust of the snooty wine community. He was able to sell millions worth of rare wines that turned out to be counterfeit products. Kurniawan posed as a mysterious heir to a grand fortune, which gained him the approval of a lot of wine connoisseurs. It took years of thorough investigations, which even involved the FBI, for Kurniawan to get caught. His true identity came as a shock to many, and just proved the saying that not everything that glitters is gold.
4. Made You Look: A True Story About Fake Art
As the saying goes, beauty is in the eye of the beholder. A lot of us were programmed to believe that art is subjective. In other words, we allow the experts to be the one to dictate what is valuable and not. The Netflix crime documentary gave viewers a closer look into the inner workings of the elusive art world. It followed the largest art fraud in American history, which involved a whole bunch of notable names in the art scene. The art dealer, Knoedler & Company, under its then-president, Ann Freedman, was entangled in the controversy, as the company sold millions worth of unseen works by masters, such as Jackson Pollock, Mark Rothko, and Robert Motherwell, which turned out to be fake. It was a scam of the century that defrauded high net worth individuals and art aficionados.
3. The Inventor: Out for Blood in Silicon Valley
The world seems to be constantly holding its breath for the next groundbreaking invention. The HBO Max documentary covered one of, if not, the biggest business fraud of recent times. Theranos was a start-up company that was supposedly set to revolutionize the healthcare industry through its blood testing device that could diagnose a whole range of illnesses. The company's founder, Elizabeth Holmes was at the center of the entire controversy. Holmes was a Stanford University drop out whose promising future was able to get the backing of a lot of influential people who invested and even became board members of her company that established its roots in Silicon Valley. The documentary exposed the fraudulent practices that happened within the company and revealed the major lies about their device. A bright idea can be so easily dimmed when vested interests take the front seat.
2. Fyre: The Greatest Party That Never Happened
We are exposed to a culture that celebrates extravagance and the grandeur of the party scene. Music festivals are popping out from every corner of the world, each promising to be even more epic than the other. This might be the very reason why so many people from wealthy and influential backgrounds were lured to attend the Fyre Festival, which promised to be "the greatest party ever". The Netflix documentary covered the entire fiasco right from its inception to its tragic demise. The festival was marketed as a luxury music experience on a posh private island. The line-up was supposedly composed of more than 30 artists, which included big names, such as Tyga, Blink-182, Major Lazer, and Disclosure. What was supposed to be a once in a lifetime experience turned into a real-life nightmare wherein attendees had to spend an insane amount of money only to find out that the entire event was a huge fluke. Attendees ended up getting stranded on a deserted island, which had flimsy tents with wet blankets as accommodations and bread with a slice of cheese as one of the entrees. It was a poorly executed mess that would go down in history as the world's biggest festival flop.
1. The Tinder Swindler
Online dating has made deception possible just by a few clicks on a phone screen. It's disturbing to think how fake identities can be created so easily nowadays. The Netflix true crime documentary followed the story of an Israeli con-man named Simon Leviev, whose real name was revealed to be Shimon Hayut. Leviev tricked his way through women's hearts by posing as a billionaire and heir to a diamond fortune. He treated his victims to luxurious meals and lavish vacations before acting like his enemies are out to get him. He uses the threat as an excuse for his victims to lend him huge amounts of money to help him escape his enemy's wrath. It was horrifying to find out the amount of debt the women incurred just so they could ensure Leviev's "safety". It was a disturbing documentary that showed how selfishness and narcissism could rear such an ugly head.lured to attend
Tell us what's wrong with this post? How could we improve it? :)
Let us improve this post!