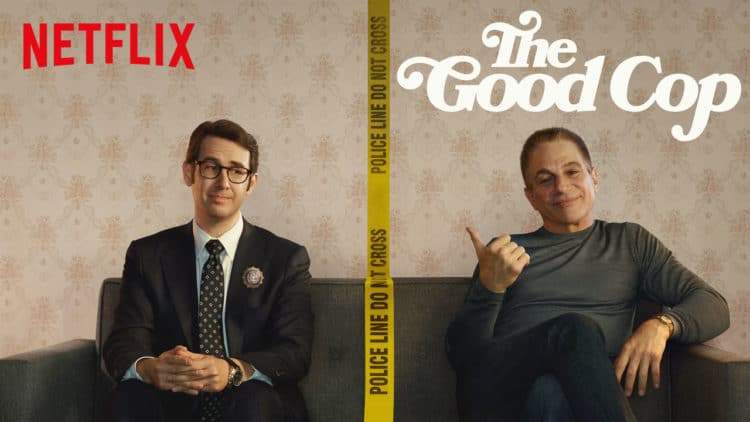 What is "crime jazz"? If you've been watching Netflix's recently released series The Good Cop starring Tony Danza and Josh Groban you might already know. If you haven't, veteran composer Pat Irwin can fill you in on the meaning of this subgenre below. Irwin, whose impressive resume includes The B52s, Rocko's Modern Life and Nurse Jackie) also discusses everything from streaming projects to the differences in scoring animation and live action in the below exclusive interview.
-How did you get connected with or approached to compose for The Good Cop? What was the initial appeal of the project?
The appeal was immediate. I was a huge fan of Monk and the opportunity to work with Andy Breckman was something that I couldn't pass up. Plus, the opportunity to work on a show with Tony Danza was a really big deal and Josh Groban is an extra bonus. He's wonderful.
There were several people connected with The Good Cop that I've worked with before. Michael Hill is the music supervisor and we've worked together on HBO's Bored To Death and Showtime's Nurse Jackie. The music editor, Missy Cohen, and I have worked together on these same shows as has Brad Carpenter, the producer. We've got a wonderful working relationship.
-Were there any specific challenges with composing The Good Cop and, if so, what were they?
At first, Andy Breckman had the specific idea that the score should be driven by a solo piano. He mentioned the score to The Firm which is by Dave Grusin. I did a couple of solo piano demos which seemed to resonate with Andy and had the kind of feel and melody that he was looking for. It didn't take long for us all to figure out that we really needed had to have a broader pallet than just solo piano and we gradually started to build it up. At first we went for piano, bass, and finger snaps. Some of that music ended up in the show but we eventually built it up to a quartet and added vibes, drums, and percussion. Bongos ended up playing a pretty prominent role in the final mix. I'm a big fan of "crime jazz."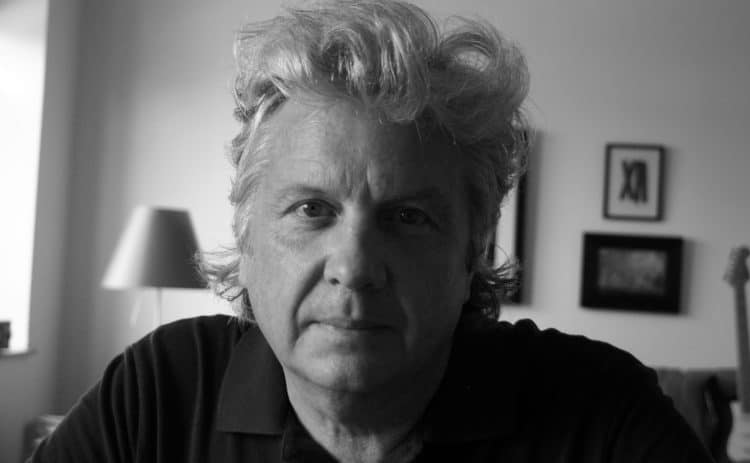 –The Good Cop is one of your first streaming projects. Did you find you approached the project differently because of this? Many composers say that when all the episodes can be watched one after the other it can be like scoring one long movie.
I most definitely had to approach the score differently. I wouldn't say the score ended up as something from one long movie, in this case it had to be something else. Andy wanted each episode to be self-contained. He was looking back to another time in television yet he embraced the possibilities that open up with streaming. We had to be careful about not being too repetitive and not overstate the themes. This was a bit of a challenge but I think we found a really good place with it. I worked with specific themes for each episode and would recall a more general theme to underscore the father-son relationship as played by Danza and Groban.
-By the end of the season do you think your score changed at all from the first episode? If so, how did it change?
Yes, I think the score changed from the first episode. I began to emphasize the "cop show" aspect of the score and realized that we needed to look more closely at some of the dramatic elements of the story line. I really turned to Tony Danza's performance for this, it's very shaded and nuanced. The more humorous parts of the story seemed to be able to take care of themselves and it was the more dramatic scenes that needed emphasis.
-Do you have a favorite episode from Season 1, musically?
Yes, the last two episodes really took off for me. The band was cruising on all cylinders and I was able to get an exciting mix of composition and improvisation that worked right in with the story telling. There's some real spontaneous playing that makes those last two episodes sparkle.
-You have been scoring television for a long time now. What are some of the major differences in scoring shows today opposed to when you were scoring Tales from Darkside?
Of course, recording to ProTools is a major difference. I've gone from tape to Digital Audio Tape (DATs) to ProTools. Technology seems to be changing on a daily basis. I'm not sure whether or not the time frame for turning around an episode is much different now than it was when I first started on Tales From The Darkside, but composing and recording on a personal computer has changed things enormously. And, of course, communicating over the internet makes things different for everyone involved.
-You have scored animated classics such as Rocko's Modern Life and Pepper Ann but also Nurse Jackie and Feed the Beast. Is there a big difference in scoring animation vs live action?
There are significant differences between scoring for animation and live action. In animation I find I get much closer to the picture. At times I'm almost inside the drawings. The music can, at times, be working as a sound effect and plays right in to the action. It's called Mickey Mousing for a good reason. In live action I have to be more measured and restrained with the underscore. There's more distance between the music and the action.