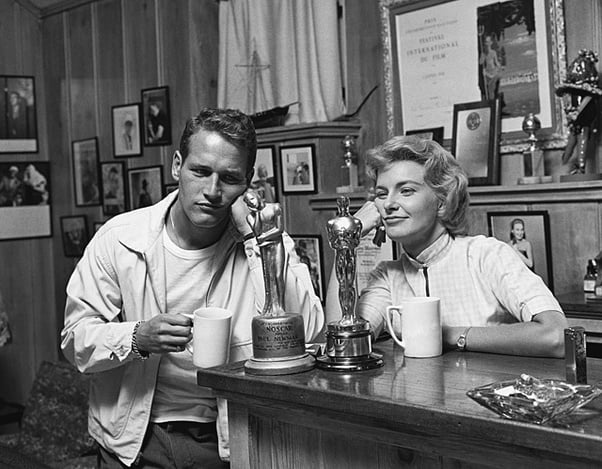 Keep in mind the term 'alleged' since some of these relationships might have been all too real in a way and the idea that they're not as real as they appeared to be could be a lot of bunk. But if there's any truth to studios mucking around and trying to get their actors to feel some sort of romantic way about their costars and about others that they feel might be right for them then there are a few couples out there that could be easily explained by such a ploy. Sometimes it's a question of what a person sees in another person, or it's a wonder as to why they're even together since they tend to appear so opposite that it couldn't possibly work on many levels. But the less we know about famous relationships the less we know about who's really in it for love of the other person, and who's just hooking up to make themselves look better or promote a movie. The hope of course would be that every couple that gets together would actually WANT to be together, but with the twisted politics of show business being what they are it's kind of hard to tell sometimes.
Here are a few alleged romantic couples that could have been manufactured.
5. Kristen Stewart and Robert Pattinson
Remember, keep that word 'alleged' in mind since with Stewart and Pattinson it did appear to be genuine, but after Twilight was over and done with it almost felt as though their relationship kind of crumbled soon after if not at the same time. People have been pretty down on Stewart for a while for a number of reasons while Pattinson has been rising in a big way, though whether or not this was really a case of a relationship being all about a movie or not is hard to say. A lot of folks might state that of course it was real and had nothing to do with the movies, but the timing of the relationship is kind of odd to be certain.
4. Nicholas Hoult and Jennifer Lawrence
This is another hook-up that kind of started when they met on set and then fizzled once Days of Future Past was over and done with. One might think that they could have kept things going all the way up to the Dark Phoenix era, but obviously it was too little too late. Plus, the idea of this relationship, among many others, makes it feel as though studio heads aren't against getting people together to see if they mix in a very pleasing way only to kind of give up on the whole relationship thing when the movie is over and done with. That sounds extremely cynical, but it also sounds a little too realistic.
3. Katherine Hepburn and Spencer Tracy
There's a lot of debate about this farcical couple that has a lot to do with the tell-all by Scotty Bowers and a lot of people are willing to put their two cents in when it comes right down to it. Some people look good together, that's a given and it's a verifiable fact, but there's also the idea that once two people are near each other that that wrong sparks are going to fly and it's going to be a living hell until they're apart. People are going to believe what they want about this couple but the fact remains that a tell-all story is something that's hard to discredit since just as many people will want to believe every word.
2. Paul Newman and Joanne Woodward
Some would call this a farce and others would call it a matter of convenience given what's been revealed about the marriage over the years. Asking those involved would have been nice, but at the very least they might have stated what people already thought they knew or possibly just dodge the question and give the kind of information that would satisfy the press and the fans and leave it at that. A lot of folks thought they knew exactly what was going on with Newman and Woodward but to this day there's still a lot of conjecture even when people have decided to believe their own version of the truth.
1. Ryan Gosling and Rachel McAdams
The way this happens on screen almost makes one believe that someone is hanging out around the sets and is there to simply make sure that certain couples get together eventually. This one had to be tense at first since according to many sources, Ryan and Rachel hated each other and would actually have shouting matches on set at times. Of course eventually that smoothed over and they did end up getting together for a while, but like a lot of Hollywood relationships it didn't really last that long.
One of the biggest problems about Hollywood is knowing what's real and what's just an act.