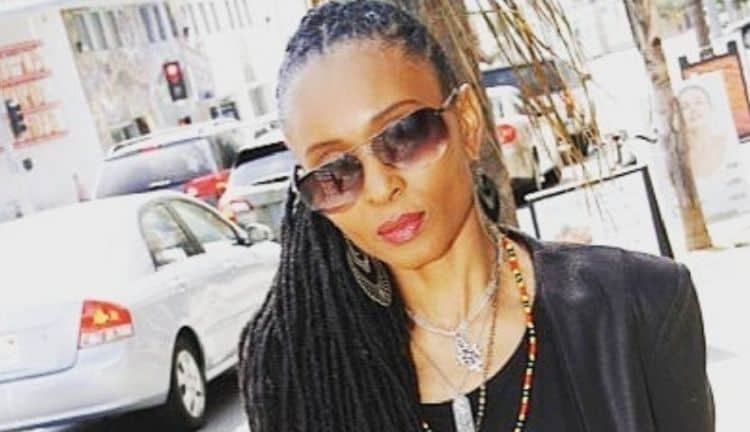 Dee Barnes might be a name that's familiar to a lot of people since if you think really hard you might be able to understand why. If you're not into hip hop then you might not figure it out but all you'd need to do is take a quick Google search to discover that she has a history with one rap's most influential individuals and it's exactly a pleasant one. Back in her day Dee was an up and coming female rapper that went by the stage name of D Zire and was part of the group called Body & Soul. You could say that she got a lot of recognition thanks to her talent and you'd be right, but there was another reason she's been so recognized throughout the years and it's a lot less positive since it has more to do with a very negative act than any positive ones that she's experienced before or since.
Here are a few things about Dee that you might not have known.
10. She was brutalized by Dr. Dre after an interview she did with Ice Cube.
There are several very detailed accounts of what Dr. Dre did to Dee after her interview with Ice Cube. It was believed that the N.W.A., Cube's former group, hadn't come off looking too good after the interview and after Dre was done the rest of the group seemed to agree that she got what she had coming. This obviously wasn't covered in the movie Straight Outta Compton as the guys were supposed to look like hometown heroes, but it definitely puts a darker spin on the things that happened back then.
9. Dee and her daughter were almost homeless for at one point.
According to Natalie Stone from People it sounds as though Dee was trying to hold onto her home by taking on several jobs that she was having trouble keeping. She was almost evicted at one point but managed to create a GoFundMe account that raised around $30,000.
8. Wendy Williams helped her out by publishing a book she wrote and offering to produce a movie version of it.
Dara Sharif from The Grapevine reported on how talk show host Wendy Williams, who was moved by Dee's story, decided to buy the book she'd written and even try to push forth a movie version that she would produce.
7. She has a modest following on social media.
This seems like it might have spiked when Straight Outta Compton was released since not only did she not get noticed in the movie it was as though her story didn't even matter considering that we didn't get to see any of it. But then again it's probably not something that anyone wanted to relive.
6. Her net worth is kind of up in the air.
It's been said to be anywhere from $100,000 to $1 million but it does seem as though it finally got called at $700,000. It's kind of odd though to think about how she's worth so much but was nearly homeless. There's a good explanation in there I'm certain and won't bother to doubt, but it still seems kind of odd all the same.
5. She's been kind of silent on the issue of what Dr. Dre did to her.
You can't really blame her for that since what happened is something that none of the guys from N.W.A. seemed to be sorry about at the time and even now it seems as though it's become more of a running joke than anything. That's more than a little sad but it's how things have developed over the years.
4. Dee is in her 40s now.
It feels safe and fair to say that everything that happened back then isn't really water under the bridge but is still enough of a bad memory that people don't want to bring it up on a regular basis. Most folks that have been through such times would probably like to forget about it.
3. She performed with MC Hammer and Ice-T at one point.
They came together for a single song that was meant to be inspirational and likely was but at the same time it seems as though it might have been largely ignored after it was released as the best feelings and experiences don't always last as long for some odd reason.
2. Dee hosted a radio show.
She's been a popular act throughout her career and nothing has really changed that since she was a host for the show Pump It Up! at one point and was also the host of the radio show that was used to promote it. Dee put in her time and did her thing for a while and was a very popular performer for a while.
1. She got her start in music in 1989.
Dee was already well into her career when the incident that she's been remembered for, in part, happened in 91. She was still widely remembered after this for her music but obviously that one incident got a lot of exposure.
It's better that she's remembered as a pioneer of rap back in the day quite honestly.
Tell us what's wrong with this post? How could we improve it? :)
Let us improve this post!