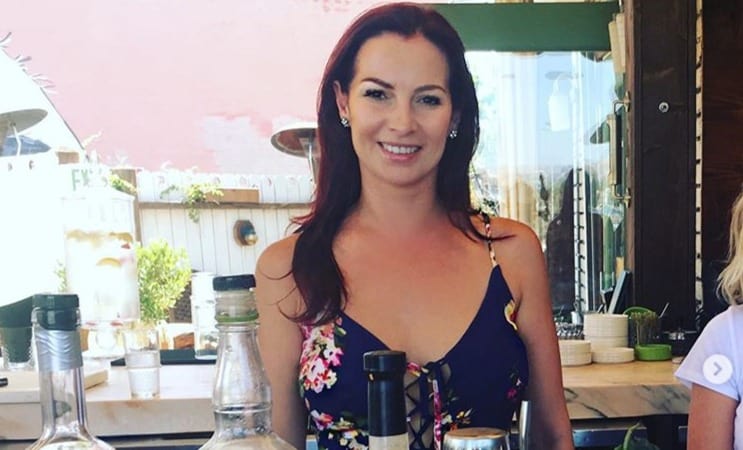 Passion is a fire that drives us to success, and Elena Grinenko wears many hats; she is a choreographer, judge and professional dancer. Elena began making strides in her profession since she was a teenager representing Russia in the World Championships. Moreover, she and her partner Tony Dovolani became undefeated world and national champions in American Rhythm. It may sound like too much of an achievement for a single person, but there is more to her story as you can learn from these facts.
1. Her grandfather was a Red Army General
Although Elena already had fallen in love with Ballroom dancing when she was seven, her grandfather could not have her dancing. It was odd for him to be the general of the Red Army and to have a granddaughter interested in an activity that was most probably not common among girls her age. However, with time, Elena's grandfather gave his approval allowing Elena to follow her heart.
2. She is a mathematician
Dance may be a lucrative career that needs lots of practice but had Elena not made it in the profession, she still had another option. The woman was an A- student and her knack for numbers led her to major in mathematics and geometry. Because she had to do most of her homework in the subway while going home from her dance classes, she most probably would have been rated an A student. She did well in high school, but instead of going to university, Elena decided to pursue dance by joining the prestigious Art Academy of Russia. Still, her mathematical abilities did not go to waste. Elena came from a family that barely had enough money to live on, and she had to do lots of budgeting to survive.
3. She gained her US citizenship in 2008
The United States has been flaunted as the biblical Canaan; the Promised Land that flowed with milk and honey. Similarly, anyone outside of America believes that it is a land of opportunities and Elena shared the same belief. She, therefore, decided as a dancer, America is the place to make a successful career. She moved to the country in 1998 and obtained her green card. However, it took another ten years before she became a United States citizen, according to Voyagela.
4. She has performed with renowned artists
You may only know her from "Dancing with the Stars", but famous musicians recognized her talent and sought her out for her dancing skills. Elena prides herself in having performed with Nelly Furtado, Jesse McCartney, Willa Ford, Lionel Richie and many more.
5. She is an accomplished choreographer
Besides being a professional dancer, Elena uses her skills to help others perfect their moves. She began teaching at 15 years, and by the time she was 30, people were seeking her services. According to Pure DWTS, Elena choreographed for Charlie White and Meryl Davis who won the Olympic Gold Medal for ice dancing. She was dedicated and worked with the pair for four years starting from when they won a silver medal in 2010. Elena also helped to choreograph dances for other ice dancing pairs including Alex and Maia Shibutani, and Scott Moir and Tessa Virtue.
6. Her personal life
Elena's parents divorced when she was a teenager. She also is a divorcee whose first husband, Michael Nadtochi is a dancer too. The two got married in 1997 but divorced in 2006, and it took another six years for Elena to get married again; her current is husband, Rib Hillis. The couple wed in 2012 and have two twin sons together, Magnus Zander and Odin Harley. Elena and Rib met when he was working on ABC's Extreme Makeover: Home Edition. Rib, whose actual name is Robert Duane Hillis, is an actor and model. He also is divorced having married his first wife four days after the first date.
7. She owns a dance studio
Elena is the owner of LA Ballroom Dance Studio, and despite the name, she wants to build a studio that offers more than just ballroom dancing. She has employed instructors who can teach different dance styles, including Hip Hop, Bollywood, Jazz, Ballet and many more. With the assorted dance styles, Elena believes she can appeal to a broad audience. Since she is a choreographer too, Elena uses the studio to teach couples their wedding dance. Her studio can also be rented for special events, and it also provides customers with fitness classes.
8. She had to give up on living a normal childhood
While most children will remember playing hide and seek and attending friends' birthday parties during the weekend, Elena had to sacrifice it all for her career. Since she began dancing early, Elena had to juggle school and dance classes. It took a toll on her, but she does not regret it one bit because today she enjoys the fruits of her hard work. Elena had a tight schedule between trying to keep up with the curriculum and laying a foundation for her dancing career. She consequently barely had time to sleep and would take advantage of the subway rides to sleep. When lucky enough to get a seat, Elena used the opportunity to do her homework since she arrived home late.
9. She does not regret her challenging childhood
Most people would probably look back and regret what they had to give up to be who they became but not Elena. Despite the struggles, Elena describes the constant traveling as the best part of her life. She got to step foot in places that most children would only dream of and meet new people. According to Elena, the experience offered her practical insight into what the real world is about unlike the theoretical knowledge she received in the classroom. Traveling was, therefore, Geography in practice; enabling her to learn new cultures and foreign languages.
10. "Dancing with the Stars" made her famous
Elena may have already been one to watch out for in her home country, Russia, but in the United States, she was barely known. Of course, being on television and having a celebrity as her partner helped Elena become a famous face. Although she was eliminated in the first week when she partnered with Tucker Carlson and in the fifth week when she danced with Clyde Drexler, Elena's appearance helped in showing the world her dancing prowess.