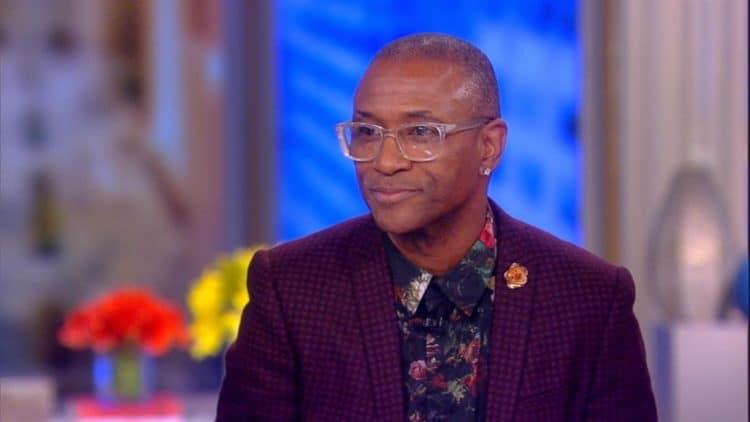 If you've seen this guy in the past and are old enough to remember he was a hit on In Living Color with the Wayans', Jim Carrey, and several other promising comedians at the time, but believe it or not that wasn't Tommy Davidson's first time being noticed and thankfully it wasn't his last. He's shown up in a number of different projects over the years and while he hasn't really gained the same fame that he had while on ILC, he's still been noticeable and he's still easy to find since he's still working. Considering how his life started out he's been a very blessed and fortunate individual to have been raised in a manner that's allowed him to become one of the funniest men out there today. If you read his bio you'll find that Tommy was adopted by a Caucasian couple after being left, simply left, by his birth mother when he was still a baby. From that point on he had a good upbringing and received a great education before going on to perform stand-up comedy when a friend convinced him that he should give it a shot. The rest, as they say, is history since Tommy ended up becoming one of the funniest guys around even if he didn't quite gain the same level of fame as some of his costars.
What's great about Tommy, well, one thing among the bunch, is that he's not a one-trick pony as he can perform a lot of other roles that fit well with his stature and his style of comedy. It's hard to escape being the little skinny guy because that's what he is really, he's never been incredibly big or buff but he's always had a big personality that's allowed him to hang with a good number of actors and comedians and actors. In fact he went on to guest star or star in other movies with his fellow ILC actors at some points as he was in Booty Call with Jaime Foxx and made an appearance in Ace Ventura 2: When Nature Calls, with Jim Carrey, as mentioned by Ken Tucker of Entertainment Weekly. Both times he was hilarious since his level of humor is great enough that he can take on a role and make it pop in his own unique style. At one point he even showed up for one of the Sharknado movies along with several other celebrities. In a big way he's still recognizable face and name since a lot of us were still growing up in the 90s and he was a substantial part of the decade. To say that he's lost a step isn't all that accurate but to state that his celebrity status has been overshadowed along with many others is a little more fair. After all those that were popular in the 80s and 90s are still relevant but they have been kind of kept in place even if they're still active while the current big-name stars have been on the rise.
Unfortunately Tommy did hit a low point in his career when he developed a cocaine addiction. Tonja Renee Stidhum of The Root speaks about how Tommy at one time felt the hopelessness of addiction and how it played a part in ruining his marriage. Eventually he did get clean, but too many celebrities have gone down such a path in the past several decades and while Davidson was just one of many it's still saddening to realize it happened. At this time in his life however he's doing quite well and is still active in show business as he's been busy up until 2018 with various projects. There's not a lot of doubt that he's still in the wings with something upcoming but as to what it is we might have to wait and see since it doesn't tend to appear on any lists. At this time it's enough to know that he's still around and he's still doing his thing. The guy is in his 50s at this time if you can believe that and for those of us that watched him in the 90s that usually means we start looking in the mirror again and realizing that we're likely around the same age or only a little younger. Ah well, he was funny then and he's funny now and things haven't changed that much at least.
What's great about seeing so many people from the 80s and 90s remaining active in this day and age is that it gives hope to a lot of upcoming stars that if they play their cards right and get the adoration of the fans there's a good chance that their reputations and careers will last for a while as well. When you look at it, Tommy was never the big man on campus so to speak and he wasn't the guy that everyone flocked to. But he is one of the guys you remember fondly because he provided a lot of laughs and a good deal of content with his performances. That's a big part of what's kept him relevant for so long.Jim Carrey
Tell us what's wrong with this post? How could we improve it? :)
Let us improve this post!