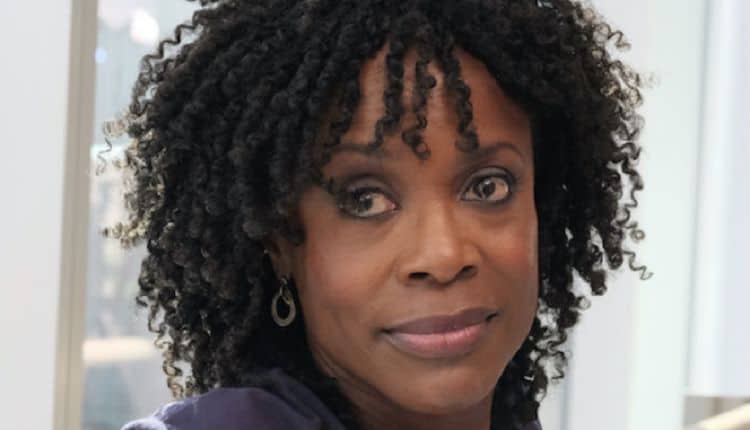 Charlayne Woodard is the type of actress who is impossible to forget. Thanks to her versatility, she has been able to work on a wide variety of projects. At this point, you've probably seen her in at least one thing you like. No matter what kind of role she's playing, Charlayne always gives it her all. Over the course of her career, Charlayne has built a very impressive resume and she's gotten to work with some of the biggest names in the industry along the way. Most people will recognize her best from her role in shows like Roseanne, Chicago Hope, and Pose. Charlayne also has what it takes to light up the big screen and she has a lot more light to share. Here are 10 things you didn't know about Charlayne Woodard.
1. She Is Not Related To Alfre Woodard
When some people hear Charlayne's last name, they automatically assume that she is related to fellow actress, Alfre Woodard. However, the two women share no relation. That being said, one thing they do have in common is the fact that they're both incredibly talented and have had very successful careers.
2. She Is A Formally Trained Actress
Charlayne developed an interest in acting at an early age, and she eventually realized it was something she wanted to pursue at the professional level. She went on to attend the Art Institute of Chicago where she studied at the Goodman School of Drama and earned a bachelor of fine arts degree.
3. She Has Been On Broadway
The screen isn't the only place where Charlayne has had lots of success in her career. She has also accomplished a lot in the theater world. She was a cast member in the original Broadway production of Ain't Misbehavin'. Her performance earned her a Tony Award nomination for Best Featured Actress in a Musical.
4. She Is Not Afraid To Get Political
Most people do their best to avoid political subjects, but over the last few years, it has become increasingly difficult to do so. Charlayne has become very open about her political views and she isn't afraid to share them with the world on social media. She has made it very clear that she supports the election of president Joe Biden.
5. She Is Married
Even after spending so many years in the industry, Charlayne has never been the type of actress who likes to share much information about her personal life. While we do know that she has been married to Alan Michael Harris since 1991, Charlayne doesn't openly discuss the details of their relationship. As far as we know, the couple doesn't have any children, however, they do have an adorable dog.
6. She Was The First Black Cinderella
When most people think of the first Black person to play Cinderella, Brandy is the person who comes to mind. What most people don't know is that Charlayne was actually the first Black Cinderella. She played the role in a 1978 TV movie called Cindy which featured an all-Black cast.
7. She Has A YouTube Channel
Having a strong online presence is important for an entertainer, and this fact isn't lost on Charlayne. In addition to being active on InstagramCharlayne has a YouTube channel. However, she has only uploaded one video. Hopefully, she will start to post content on a more regular basis in the near future.
8. She Loves The Outdoors
Charlayne is really grateful for the fact that she gets to do something she loves for a living, but like everybody else, she also appreciates her time off. Charlayne has an adventurous spirit and she really enjoys spending time outdoors. She loves a variety of activities including hiking, cycling, and gardening.
9. She Is Not Really A Fan Of Superhero Movies
One of Charlayne's most well-known roles in recent years was in the 2019 superhero movie, Glass. Surprisingly, however, she doesn't really like superhero movies. During an interview with Stack, Charlayne said, "To be honest I'm not really into superhero movies. They're not my thing." She also added, "Glass is much more of an anti-superhero movie. It's not like those big blockbuster movies, and it goes a lot deeper."
10. She Likes To Spread Positivity
Charlayne has seen her fair share of ups and downs over the years, but she has never let the downs take her away from her journey. She has always done her best to maintain a positive outlook and this is something that she enjoys sharing with others. She regularly shares positive quotes on Instagram and her followers seem to really appreciate it.
Tell us what's wrong with this post? How could we improve it? :)
Let us improve this post!