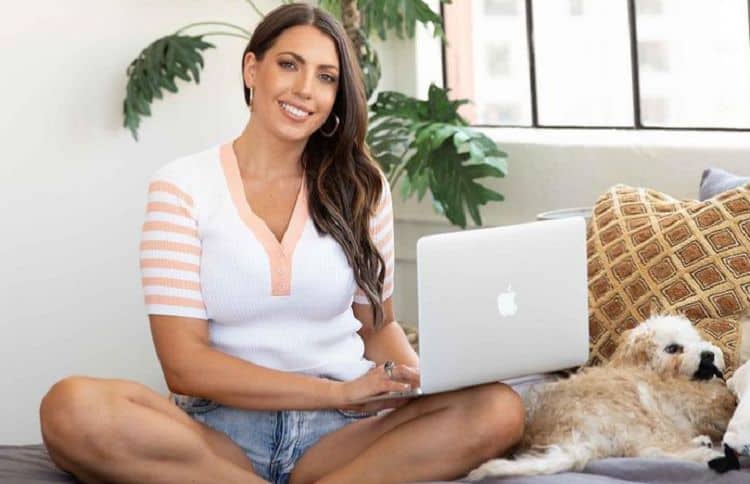 Season 25 might just prove to be one of the most exciting seasons The Bachelor has seen in a lot time. Not only is it the first time the show has had a Black bachelor, but the women competing for his love are very interesting. Among them is Victoria Larson. Victoria, who commonly refers to herself as 'Queen' turned a lot of heads during the first episode with her big personality. Many viewers were somewhat surprised when Victoria received a rose from Matt over some of the other women, but Victoria wasn't surprised at all. She came to win Matt's heart and she's ready to do whatever it takes. Keep reading for 10 things you didn't know about Victoria Larson.
1. She's A New York Native
Victoria hasn't revealed too much about her personal life, but based on her Instagram bio it appears that she's originally from New York. Her bio also reveals that she's lived in Florida and currently lives in California. Victoria definitely has the straight forward and no nonsense attitude that is commonly associated with New Yorkers.
2. She's An Entrepreneur
If there's one thing viewers can already tell about Victoria it's that she's all about her business – literally. She is a successful entrepreneur who owns a business called Victoria Larson Beauty. She sells various products on her website and also offers health and fitness coaching.
3. She Loves Hanging Out By The Beach
Now that Victoria is officially a California girl, she is taking full advantage of the beautiful weather that the area has to offer. When the weather is nice you can usually catch Victoria outside hanging out at the beach or by the pool. She also enjoys going boating.
4. She's A Dog Person
There's always something interesting about finding out whether or not someone is a dog of cat person, and it appears that Victoria is a proud member of team dog. She has golden doodle named Coco who is the "light of her life". As you can imagine, Coco has made lots of appearances on Victoria's Instagram profile.
5. She Loves To Workout
Health and fitness have always been at the top of Victoria's priority list and she loves keeping herself in great shape. While many people dread working out, Victoria actually enjoys it. From traditional workouts to pilates, Victoria does what it takes to make sure her body stays beach ready all year long.
6. Spirituality Is Important To Her
According to her profile on Bachelor Nation, "Meditation and spirituality play a huge role in Victoria's life and to find someone who also is would be a huge plus for her." Hopefully she and Matt are on the same page when it comes to that or else it could turn out to be a deal breaker.
7. She Studied At Florida State University
On top of all of the other great things Victoria has going for self, she is also well educated. According to Yahoo, Victoria attended Florida State University but we weren't able to locate any information on what she studied during her time there or whether she graduated.
8. She Wants A Man With A Strong Personality
If you've already tuned into the first episode of The Bachelor then you've probably noticed that Victoria has a very big personality. As a result, she's hoping to find a man who can match her energy. A partner with a strong personality is a must for Victoria and she's hoping Matt will be that person.
9. She Enjoys A Good Adventure
Victoria is always down to try something new and she has a very adventurous side. Whether it be traveling to a new place or exploring a local area, she's all about having as many fun experiences as she can. This side of her personality will definitely appeal to Matt.
10. Some Fans Aren't Feeling Her
Even though we're just one episode in to season 25, there are already a lot of viewers who are labeling Victoria as a villain and they're struggling to understand what Matt sees in her. An article from Cosmopolitan shared a quote from a source they referred to as a 'trusted Bachelor whisperer'. This person said, ""I'm sure you can tell by the promo, but your early season villain is Victoria Larson. The one who wears a crown on the first night, calls herself a queen, and is the foul mouthed one in all the ITM's in the promos. She's basically this season's Corrinne." Only time will tell if Victoria remains the villain for the entire season, but so far things aren't looking good. On the flip side though, she has plenty of time to redeem herself.