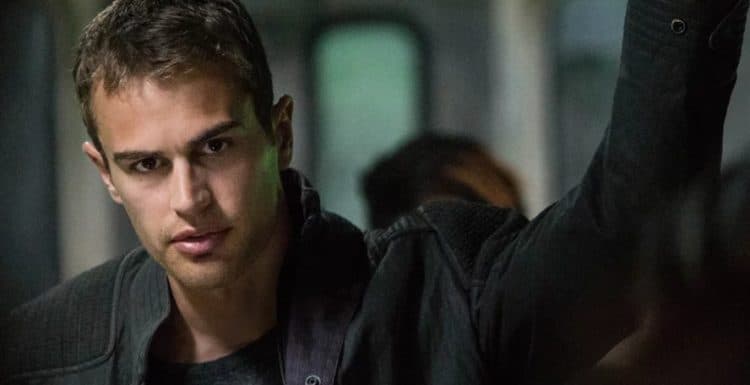 When people first see Theo James, there's no doubt that his handsome face is the first thing they notice. However, there's much more to Theo than his looks, and that's something he hopes to show the world through his acting. Throughout his career, he has proven that he is a talented performer who is capable of playing a wide variety of roles. At this point, he has quite a few successful projects under his belt, but most people will know him best from his role in Sandition and Castlevania. Recently, it was also announced that he will be in the upcoming TV series, The Time Traveler's Wife. Keep reading for 10 things you didn't know about Theo James.
1. He Doesn't Want To Do Big Movies
Most people would assume that getting the chance to work on a major film is every actor's dream, but that's not the case for Theo During an interview with Standard, Theo said, "As a young person, when you first get offered big movies you think, 'This is great,' but the older and slightly wiser I am, the more I know that isn't something I'm particularly interested in." Instead, Theo wants to work on projects that he is really passionate about.
2. He Studied Philosophy
Theo attended the University of Nottingham where he earned a bachelor's degree in philosophy. He then went on to study acting at the British Old Vic Theatre School. On the surface, acting and philosophy don't have much in common, but they're actually more closely related than people think.
3. He Is A Producer
Actor is the word most people would use to describe Theo, but what he really is is a storyteller. Because of that, he doesn't just like to tell stories from one angle. He has also gone behind the scenes to work as a producer. According to his IMDB profile, he currently has five producer credits. He also started a production company called Untapped.
4. He Is A Musician
I wasn't joking when I said there's more to Theo than his looks. Theo is a very talented musician who plays the guitar and sings. He has been a member of several bands throughout the years. At the moment, however, it appears that he is focusing solely on his acting.
5. He Is Married
Sorry to all of the people out there who were hoping that Theo was still on the market. Theo has been in a relationship with actress Ruth Kearny for more than a decade. The couple tied the knot in 2020. From what we know, the couple does not have any children together.
6. He Is Not Into Social Media
As someone who is young, successful, and handsome, most people would assume that Theo would be very active on social media. But he doesn't seem to have any interest in it at all. He doesn't have any verified social media accounts and overall he seems to really enjoy his privacy.
7. People Love His Feet
Apparently, Theo's face isn't the only thing that people can't get enough of. His feet have also become a really big hit. According to an online database of celebrity feet, Theo's feet currently have a 4.9 star rating (out of five). What's even more impressive is the fact that his feet have gotten nearly 200 votes.
8. He Is A Brand Ambassador
In 2021, when people hear the word brand ambassador they often associate it with social media, but that isn't the only way to partner with major companies. With his good looks and natural ability to light up in front of the camera, it's not surprising that Theo has also done a little bit of modeling. In 2015, Theo became a brand ambassador for Hugo Boss. In this role, he was featured in several ad campaigns for the brand.
9. He Has Theater Experience
Even though Theo has spent the majority of his career doing on-screen work, he, like most actors, will always have a place in his heart for the stage and he has appeared in plays as recently as 2020. His theater credits include Sex with Strangers and City of Angels.
10. He Is An Award Winner
No matter how talented an actor is, the success of their career is always measured by the number of awards they've won. Theo has been very fortunate to have already taken home a good number of them. He has won three Teen Choice Awards and one People's Choice Awards. If his carer continues to go the way it's been going, there will likely be even more awards in his future.
Tell us what's wrong with this post? How could we improve it? :)
Let us improve this post!