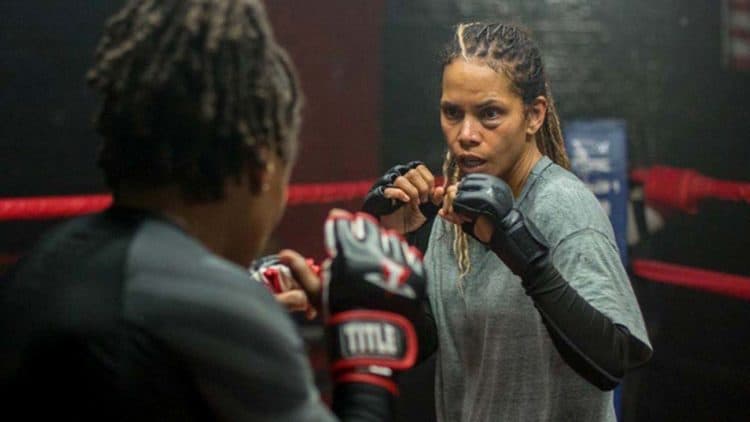 In the 93 years the Academy Awards have been handed out, only seven women have ever been nominated for the Best Director prize. The first to achieve that distinction, Lina Wertmüller, died earlier this week forty-five years after that boundary-breaking feat. The 2021 ceremony was the first time that two women were nominated in the same year, and only the second time that a woman won. As film festivals and production companies make commitments to try to achieve gender parity, there is an increasing spotlight on the work of female filmmakers. Unfortunately, there's no guarantee that this year's Oscar lineup will make room for a more inclusive slate, but here are five female directors whose work might catch voters' eyes and what you've seen from them in the past.
1. Jane Campion (The Power of the Dog)
The New Zealand filmmaker is actually one of the seven women who has been nominated before. Four years after making her feature directorial debut with Sweetie, Campion made The Piano in 1993. While she lost the directing award to Steven Spielberg, Campion did take home a statue for Best Original Screenplay, and her two lead actresses – Holly Hunter and Anna Paquin – were also rewarded. Campion followed that breakout hit with The Portrait of a Lady, and also directed films like In the Cut and Bright Star. Her most prominent project in recent years has been the series Top of the Lake, which earned her Emmy nominations for directing, writing, and producing. She's at the top of this year's likely list for the Oscar with her drama The Power of the Dog, set in 1920s Montana and starring Benedict Cumberbatch and Kirsten Dunst, which is now streaming on Netflix.
2. Maggie Gyllenhaal (The Lost Daughter)
This is the first movie Gyllenhaal has made as a director, but she's well-known for her many appearances in front of the camera. She made her film debut at age fifteen in 1992 in Waterland, directed by her father, Stephen Gyllenhaal. The early 2000s saw big roles for the emerging actress, including in Donnie Darko and Secretary. Sherrybaby was another critically-acclaimed role, and she even joined the Batman franchise with a part in The Dark Knight. She earned an Oscar nomination for starring opposite Jeff Bridges in 2009's Crazy Heart, and picked up a Golden Globe Award for headlining the miniseries The Honourable Woman. Recently, she starred in The Kindergarten Teacher and on HBO's The Deuce. She assembled a stellar cast for her first time directing, including Olivia Colman, Dakota Johnson, Jessie Buckley, and Ed Harris. The Lost Daughter comes to Netflix on December 31st.
3. Rebecca Hall (Passing)
This may be Hall's first time directing, but, like Gyllenhaal, she has been acting for years. She made her debut at just ten years old in 1992 in the miniseries The Camomile Lawn. Her first film role was a decade and a half later in Starter for 10 opposite James McAvoy, and she has followed that up with a consistent mix of blockbuster entertainment, like Iron Man 3 and Godzilla vs. Kong, and independent films, like Christine and Permission. Her most celebrated role to date may be her Golden Globe-nominated performance in Vicky Cristina Barcelona, and she also recently appeared in the Amazon Prime Video series Tales from the Loop. Though she doesn't appear in Passing, which is now streaming on Netflix, her guidance of stars Tessa Thompson and Ruth Negga makes her a solid contender for recognition this year.
4. Sian Heder (CODA)
Heder may be the least known person on this list, but she's worth checking out. After directing two short films, she helmed her first feature in 2016, Tallulah, starring Elliot Page and Allison Janney. She has directed a handful of episodes of quality TV shows including GLOW, The Path, Orange is the New Black, and Little America. She also served as a writer for the latter two series, and has a number of acting credits. Her latest feature film, CODA, which opened the 2021 Sundance Film Festival and is now streaming on Apple TV+, is a warm and wonderful look at a Child of Deaf Adults and her family that cements Heder as a filmmaker very much worth watching.
5. Halle Berry (Bruised)
This is Berry's first outing as a director, but unlike Gyllenhaal and Hall, she appears in front of the camera too. It's been twenty years since Berry became the first Black actress to win Best Actress for Monster's Ball. Around the same time, she earned acclaim for Introducing Dorothy Dandridge and the James Bond movie Die Another Day. She played Storm in the X-Men series, and Catwoman in the 2004 movie. Other notable projects include Things We Lost in the Fire, Frankie and Alice, and Cloud Atlas. She also starred in the two-season drama Extant. Her film Bruised, which premiered last month at AFI Fest and is now streaming on Netflix, is a new step in her career, and being billed at its star doesn't hurt her chances of being noticed.