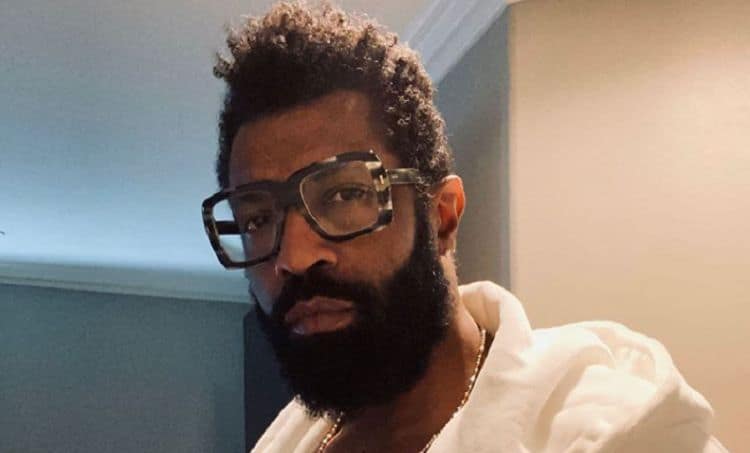 Deon Cole has made a living off of joking around, but one thing he's always been serious about is his career. Over the course of more than 25 years, Cole has worked hard to make a name for himself as a comedian and an actor. He has done stand-up shows all over the world and has appeared in movies like Barbershop. However, as an actor, he is best-know for his role as Charlie Telphy which he plays in Black-ish and Grown-ish. While his on screen work is what he has become best-known for, Deon has also done some cool things behind the scenes as well. He was also a writer for The Tonight Show with Conan O'Brien and Conan. Continue reading for 10 things you didn't know about Deon Cole.
1. His Comedy Career Started With A Bet
Most comedians put a lot of time and effort into their craft before deciding to share with the world. However, Deon Cole's introduction to comedy was a little different. He actually only started performing after a friend bet him $50 that he wouldn't go up on stage and tell some jokes. Taking that bet may have just been the best thing Deon has ever done for himself.
2. He Wants To Use Comedy To Uplift People
Comedy is about making people laugh, but Deon hopes that his comedy does much more than that. He hopes that through his work, he can help uplift people and bring positivity into their lives. Deon also hopes that his work will challenge people to think outside of the box.
3. Steven Wright Is One Of His Biggest Inspirations
Long before Deon was a comedian, he was a fan of comedy. As a result, many of the great comedians who came before him havd served as huge inspirations including Steven Wright. When describing the admiration he has for Wright, Deon said, "So much craft, man. I mean, to tap into the obvious like that and then make it funny like that, is pure genius. To take something so small and blow it out of proportion like that, is genius, and I love that. That's a style that is his vibe. Bar none, one of the greatest styles of comedy that I've ever witnessed, and I try to incorporate that. I try to incorporate that subtlety."
4. He Had A Degree In Acting
Comedy is what helped Deon get his food in the door in terms of the entertainment industry, but acting has always been his thing. The ability to perform is something that has always come natural to him. He earned a degree in acting from Philander Smith College in Arkansas. In 2013, he shouted out his old school in a tweet.
5. He's A Father
One of the downsides to being a celebrity is that there are countless people who are always trying to be in your business. But for the most part, Deon has done a good job of giving his private life away from the public. He doesn't like to reveal too many personal details, but we do know that he is the very proud father to a little boy named Dylan.
6. He Says Comedy Saved His Life
Comedy is more than just a career for Deon, it's something that truly saved his life. While talking to Forbes, Deon said he was involved in some really "dumb" stuff before he started doing comedy and he feels like becoming a comedian gave his life a sense of purpose that he never had before.
7. He Encourages Up And Coming Comedians To Be Unique
Getting into the world of stand-up comedy isn't easy. The industry is very competitive and making a room full of people laugh isn't as easy as it looks. If Deon could offer some advice to up and coming comedians, he told Forbes it would be this: "Be original. Be you. And quit trying to be a comedian. We have a lot of people who tell a lot of great jokes. We need your jokes, we do." He added, "We need to hear it, but we need to hear it from your perspective, we need to hear how you felt."
8. He Sells Merchandise
Deon has popularized a lot of words and phrases over the years, and he decided to start selling them on clothing for his fans to enjoy. He currently has an eCommerce store where he sells branded t-shirts and hoodies. He often posts photos of social media of his fans wearing their gear.
9. He's Always Dreamed Of Working With A Brand Like Old Spice
Working with a major brand is something that Deon has always dreamed of doing, and he finally got the chance to do it when he was hired to appear in commercials for Old Spice. He loves working with the company and appreciates how diverse their efforts have always been.
10. Being On Black-Ish Changed His Life
Deon has been working hard for nearly 30 years, but for much of that time he wasn't as widely known as many other comedians. All of that changed when he was cast on Black-Ish, and he couldn't be more thankful. He told Shadow and Act that being on Black-Ish has truly changed his life.
Tell us what's wrong with this post? How could we improve it? :)
Let us improve this post!