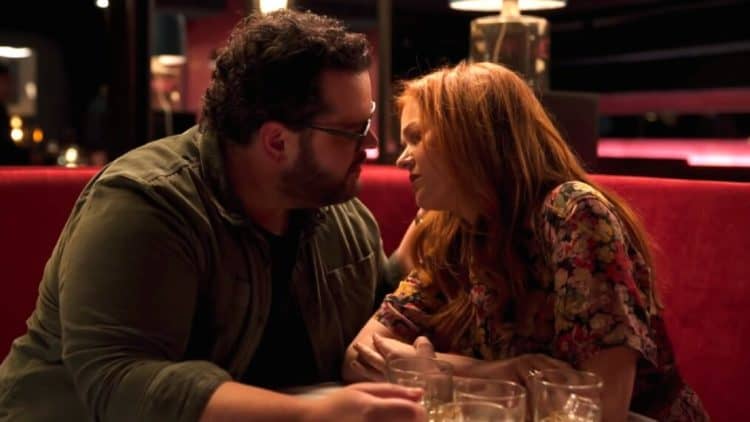 This Peacock original stars Josh Gad and Isla Fisher as Gary and Mary, a dark comedic love story about a woman who transforms into a werewolf at night. Surprisingly, this is actually more of a love story between Gary and Mary, who both are dealing with serious issues that bring them together as a couple. The cast is pretty small for this series, though there are still notable names attached to this project. This list will highlight five of the best movies involving the cast of Wolf Like Me. Each movie has ten or more favorable reviews. The only movies exempt from this list are animated features (sorry Frozen fans). Let's get started with the first film:
Little Monsters
This surprising little zombie rom-com follows Dave, a washed-up musician who just caught his long-time girlfriend cheating. After officially breaking off the engagement, Dave is living with his sister and bonds with his nephew Felix. Dave signs up to accompany him on a school trip; however, that's due to the fact that he wants to be closer to the school teacher, Miss Caroline. Unfortunately, a sudden zombie outbreak rocks the school trip and now Dave, Miss Caroline, and a kids show personality must protect the young children from the flesh-eating species. This fun little gem adds a fresh spin to the well-worn zombie genre that's aided by the great performances of its central cast. Alexander England's Dave is a charming protagonist, and his character development is nicely weaved throughout the feature. Not surprisingly, Lupita Nyong'o is great as the sweet and ass-kicking heroine Miss Caroline, which greatly balances the deplorable douchebag Teddy McGiggle (Josh Gad). Little Monsters doesn't completely subvert expectations, but it does enough to be an enjoyable 1hour and 34-minute feature.
The Lookout
The underrated gem stars Joseph Gordon-Levitt as Chris, an elite athlete who had a bright future ahead of him. That was until a devastating car accident left him with permanent brain damage. Now, Chris is working a dead end job as a bank janitor and must write everything down in a small notepad in order to remember. Some of his former schoolmates' lure Chris into help them carry out a heist at the bank. Joseph Gordon-Levitt is fantastic as the lead; however, it helps that The Lookout is aided by a strong script that features a solid narrative with some great twists and turns along the way.
Wedding Crashers
In this hilarious raunchy comedy, Jeremy and John spend their free weekends crashing wedding receptions. It gives them the opportunity to get free drinks and bed vulnerable women. However, when Secretary of the Treasury William Cleary announces the wedding of his daughter, the duo makes sure to be a part of the high-profile event. Their game changes when Jeremy ends up falling in love with bridesmaid Claire. A strong mix of funny, sweet, and romantic, The Wedding Crashers surprises with a balanced comedy that isn't afraid to get raunchy, but never lets the comedy overcome the story and characters. There's plenty of fun gags including Ms. Cleary's sexual obsession with John and the pairing of Gloria and Jeremy.
Nocturnal Animals
This provocative drama sees Amy Adams as Susan Morrows, a successful Los Angeles art-gallery owner who manages to stumble upon her first husband's manuscript, who has not been seen in years. The manuscript tells the story of a teacher who finds a trip with his family turning into a nightmare. As Susan reads the book, she's forced to confront uncomfortable truths that could lead to dark consequences. This slow-burn neo noir thriller does an excellent job of interweaving its multiple plot threads into a cohesive and compelling narrative. What makes Nocturnal Animals great is the incredibly layered and engaging set of characters within this world, and the complex story allows for everyone in the core cast to shine.
Marshall
Chadwick Boseman stars as the Young Thurgood Marshall whose work as a lawyer for the NAACP gets him one of the best cases of his career. Marshall travels to conservative Connecticut when a wealthy heiress accuses Joseph Spell, a Black chauffeur, of sexual assault and attempted murder. Marshall and Sam Friedman, a rookie on the job, spend their time building up the defense while trying to negate the racist and anti-Semitic views from those who already see Spell as guilty. Marshall is not the greatest courtroom drama you'll ever see, but it does justice to the Thurgood Marshall story, and it helps that Boseman is such a perfect casting as the lead role.
Tell us what's wrong with this post? How could we improve it? :)
Let us improve this post!